After a sixty-six-year journey, the new edition of the Taormina Film Fest opens to the territory in the name of inclusion, sharing and support for the film industry
For the first time in its long history, the Festival will live simultaneously in the suggestive Ancient Theater and in Sicilian cinemas where some of the films in competition will be screened live, as well as galas and opening and closing ceremonies. The public in the Sicilian theaters will also be able to attend the moments of entertainment and information that will precede the projections at the Ancient Theater.
The Festival in the cinemas of Sicily: the Taormina Film Fest
An event organized in collaboration with ANEC SICILIA, the National Association of Regional Cinema Operators, which involved a series of cinemas in the provincial capitals and in other locations to encourage circularity and live sharing of the most significant moments of the Festival and to allow the Sicilian public to relive the magic of cinema after a long break.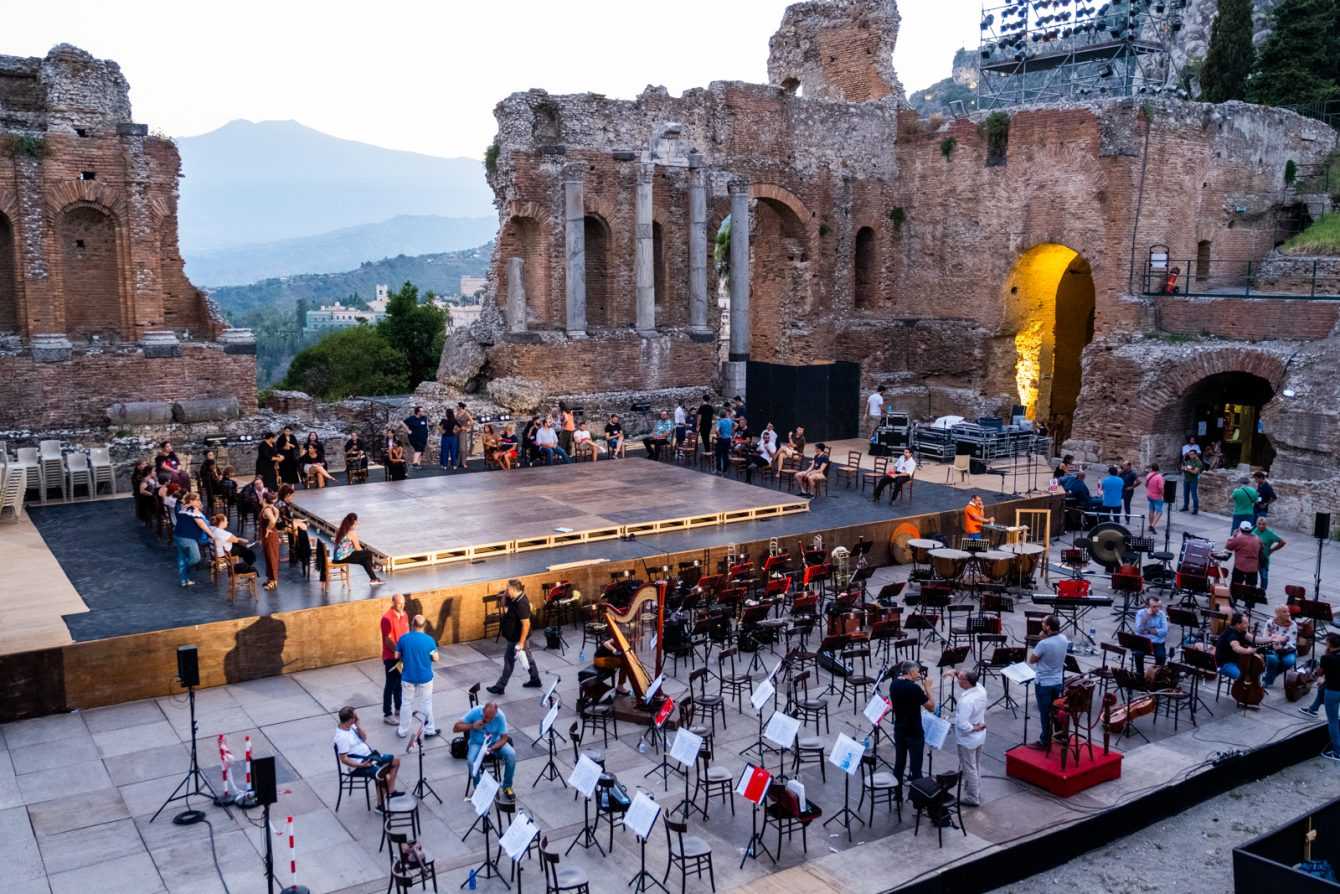 The initiative stems from the desire to involve the territory but also from the urgency to revitalize cinemas and exhibitors during a difficult season, in the spirit of participation, support and rebirth of the Artistic Direction of the Taormina Film Fest.
In critical moments, even from a cultural point of view, we must not look at today, but imagine tomorrow. Our future – declare Francesco Alò, Alessandra De Luca and Federico Pontiggia – has already lasted more than a century: it is the theater, it is the cradle of cinema. Bringing the Ancient Theater into Sicilian cinemas means bringing the seventh art to the place it belongs to, to the public it is destined for: we are proud of this initiative, we are happy to collaborate with Anec. And to go back to the future.
A satisfaction shared by the Vice President Anec Sicilia, Sino Accursio Caracappa: "ANEC Sicilia, the National Association of Sicilian Cinema Operators, welcomes with enthusiasm the achievement of an agreement with the Taormina Film Fest which in this phase of relaunching the sector is a important node for strengthening the relationship with the public. Developing a valid offer that arrives at the same time from the Festival to Sicilian theaters guarantees visibility and an increase in value to films that cannot ignore the specificity of the hall and the big screen, a place for sharing and socializing. "
Produced and organized by Videobank Spa within a three-year mandate – with the concession of Taormina Arte Sicily Foundation and with the patronage of the Department of Sports and Entertainment Tourism of the Sicily Region, the Sicily Film Commission, the Municipality of Taormina and the MIBACT – the Festival will turn the spotlight of the Ancient Theater on great cinema from 27 June to 3 July 2021.