Oppo got it quattro riconoscimenti al Red Dot Award: Brands & Communication Design Awards 2022 for its ColorOS 12 operating system. The four awards concern the make OPPO SANSl'app O Relax, OMOJI and function Two-Finger Split Screen.
Oppo ColorOS 12 wins four awards at the Red Dot Design Award 2022
Oppo has given particular importance to the software aspect of its smartphones, providing features and graphic choices that have been awarded to the Red Dot. Like the Oppo Sans font, which applies to 21 countries and includes 11 languages. And it allows you to improve readability.
The O Relax app instead allows you to relax with the sounds of nature and the city, to transport us where we would like to be to recharge our personal batteries during the day.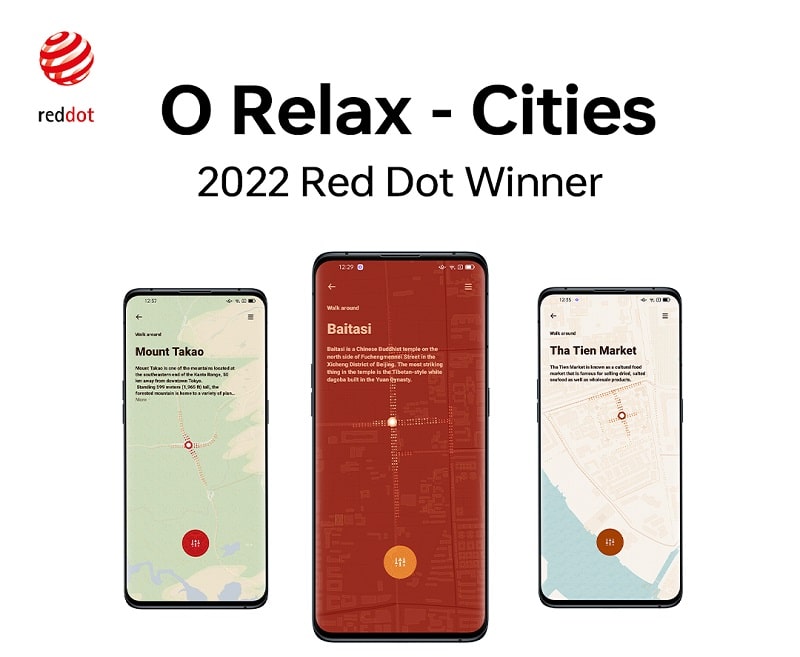 OMOJI (like the ones you see on the cover) instead allow you to communicate with 52 facial expressions and over 200 stylistic elements. Users can customize to reflect their style and personality.
Finally, the function Two-Finger Split Screen allows you to take advantage of the large 7.1-inch folding screen of Oppo Find N, the brand's first foldable. That's enough swipe with two fingers towards the center of the screen foldable for instantly split the display into two equal parts. A great convenience to manage a large screen.
Oppo collected these awards shortly before the launch of the next version of the operating system, ColorOS 13which will present the 18 August at 13.00 Italian on Youtube and Twitter. When to find out what other award-winning features they will feature.