Panasonic LUMIX BGH1 has arrived, the first mirrorless box design dedicated to cinema and live streaming. Video capabilities can go up to C4K / 4K 60p / 50p and 10-bit. A product completely dedicated to the world of video
Panasonic Lumix BGH1 was presented in recent days, it is the first box-style Digital Single Lens Mirrorless camera of the LUMIX series. Based on the Micro Four Thirds standard, the new LUMIX BGH1 take advantage of the extreme versatility of a wide range of interchangeable lenses and is the perfect synthesis of all the technologies developed to date by Panasonic for professional cinema cameras, camcorders and the LUMIX GH series. Created to satisfy the trend of streaming content, which is gradually imposing itself on traditional broadcasting, Panasonic LUMIX BGH1 is a easy to install and equipped with expansion options that allow you to manage numerous devices at the same time, for the most varied uses: shooting with drones, remote IP control, live streaming and much more.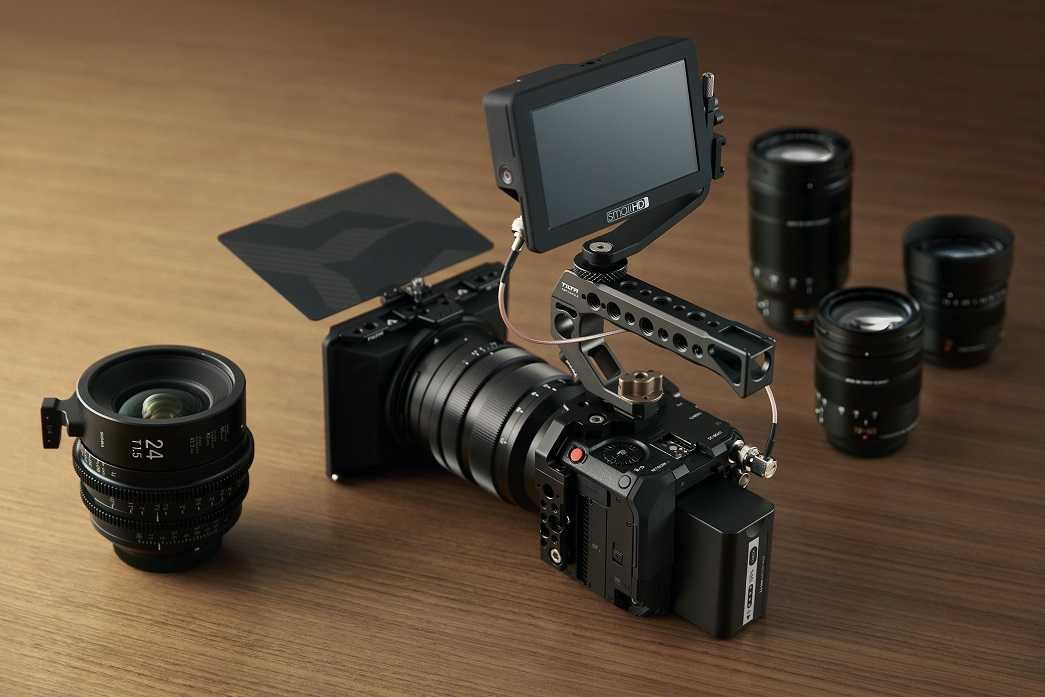 Panasonic LUMIX BGH1: a professional video camera
The new Panasonic LUMIX BGH1 integrates a 10.2 megapixel Live MOS sensor with a Venus Engine processor and a technology already extensively tested in Varicam professional cameras: Dual Native ISO, the system can connect two circuits with different native sensitivities. Generally, image sensors with only one ISO parameter have the limit that, as sensitivity increases, the noise level increases more easily. Image sensors with Dual Native ISO, on the other hand, minimize disturbances by selecting the most suitable circuitry at each sensitivity even before gain processing. In this case, the maximum sensitivity when shooting can reach ISO 51200. Panasonic LUMIX BGH1 provides the 4: 2: 0 to 10-bit internal video recording in C4K / 4K quality 60p / 50p. The camera records video with a specific gamma curve compatible with the ITU-R BT.2100 recommendation, and Hybrid Log Gamma (HLG) can now be selected from the Photo Style menu. A low-bitrate C4K / 4K HEVC / H.265 shooting mode for HLG is also available. The V-Log L profile, installed by default, brings the dynamic range to 13 stops, while HDMI output supports C4K / 4K with 4: 2: 2 10-bit sampling.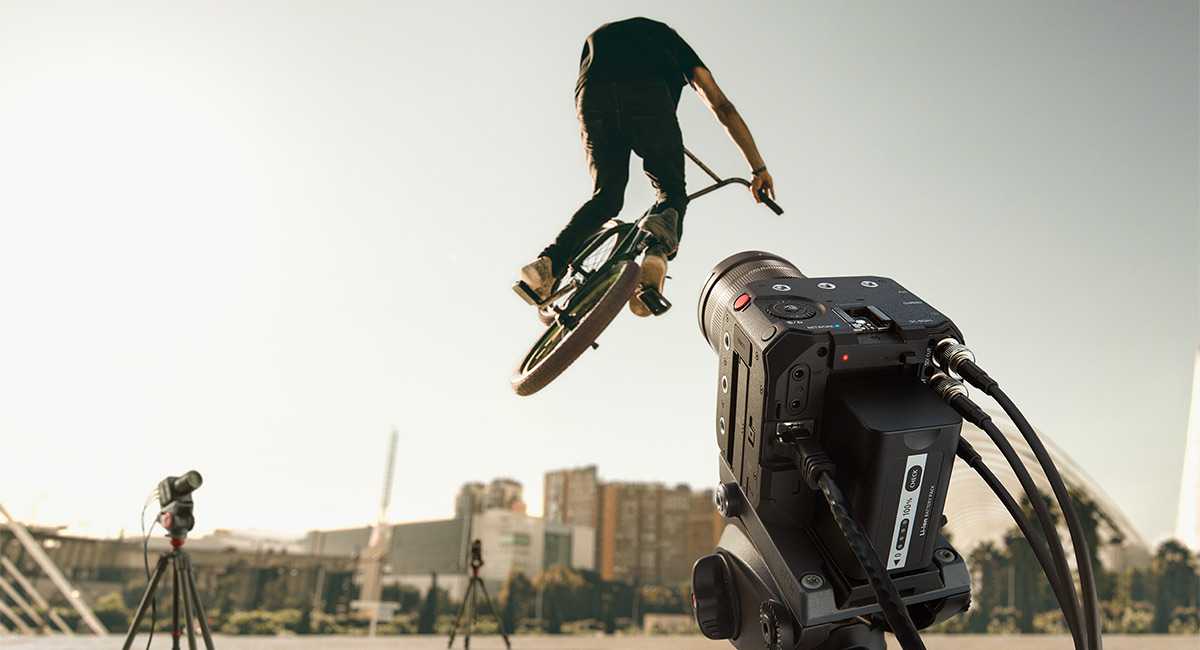 With the option VFR (Variable Frame Rate) overcranked / undercranked videos can be recorded in C4K / 4K (60 fps, max. 2.5 times slower in 24p) and FHD (240 fps, max. 10 times slower in 24p). The minimum framerate for quick motion videos is 2 fps. And that's not all: LUMIX BGH1 is equipped with one advanced deep learning technology for detecting specific subjects – humans, but also fast-moving animals, such as dogs, cats and birds. In the case of human subjects, in particular, the real-time detection system recognizes not only the eye, but also the face and head, for a perfect result. The camera continues to track the subject even if it moves quickly, turns its back on the lens, tilts its head or moves away. The camera was also recognized as Netflix Approved, therefore respecting the quality standards required by the streaming giant for the filming of its productions.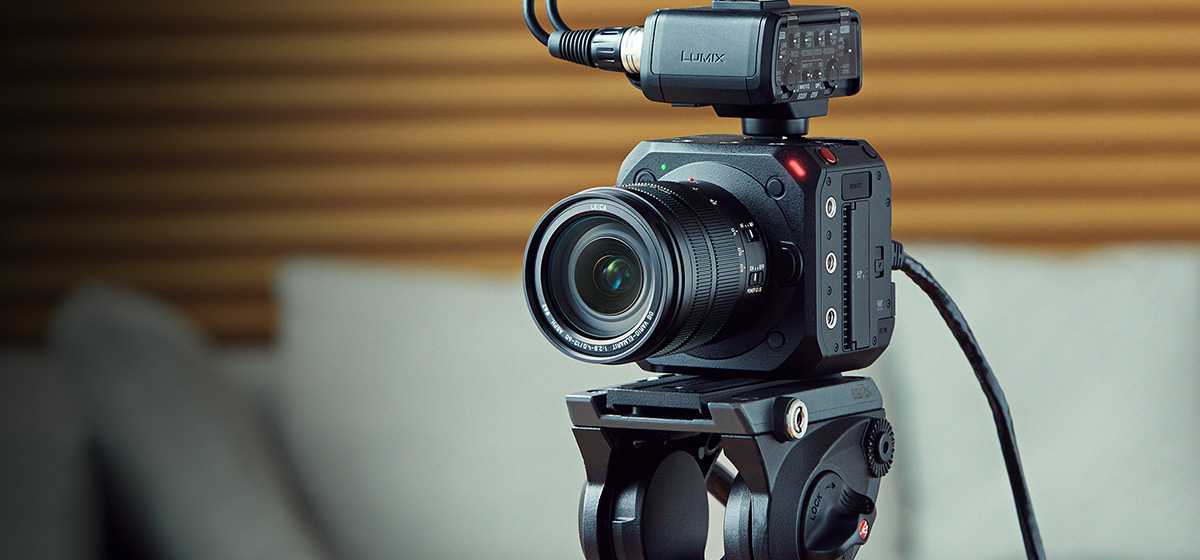 Productivity and ergonomics
In addition to combining solidity and lightness, the machine body in aluminum and magnesium alloy of the BGH1 dissipates heat optimally, for practically unlimited shooting. We are talking about a light and compact box-style camera, compatible with i sistemi Power over Ethernet+ (PoE+), very easy to install both physically and electrically in order to manage up to 12 LUMIX BGH12 using Panasonic's LUMIX Tether for Multicam3 PC software. With upcoming firmware updates, wired IP streaming (RTP / RTSP) will also be supported. The essential porta USB 3.1 Type-C is complemented by a 3G-SDI interface and an HDMI Type-A, which can be used simultaneously for transmission. The GenLock IN and Timecode IN / OUT functions also allow you to shoot synchronized movies from multiple angles and set up a scalable system with external monitors, stabilizers and gimbals from other manufacturers. LUMIX BGH1 also features a dual SD card slot for file backup and continuous recording.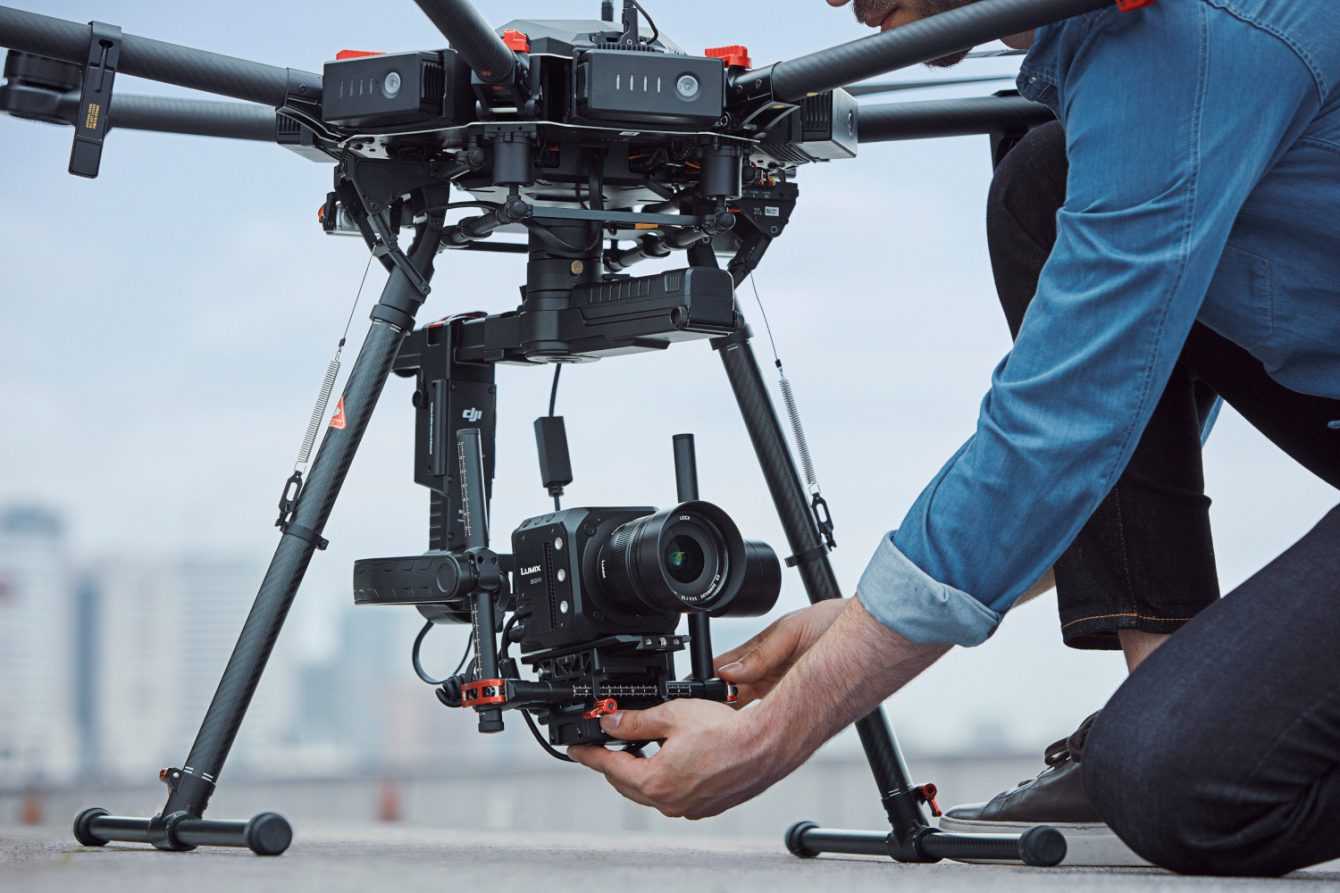 Other functions:
Compatibility with anamorphic lens (4: 3)
Tally (1 front, 1 rear), network connection indicator light
Φ3.5 audio jack (input / output) compatible with the microfono XLR DMW-XLR1 (sold separately)
General remote control unit φ2.5mm
2.4 GHz Wi-Fi and Bluetooth 4.2 (BLE) Wi-Fi connectivity
Supplied accessories: cable tie, AC adapter and AC cable
Remote camera management with LUMIX Tether for Multicam and LUMIX Sync software
Tethered shots con il software LUMIX Tether for Multicam
Free SDK5 (Software Development Kit) for controlling the camera via USB.
Panasonic LUMIX BGH1 will be marketed in the Italian market starting from the end of November with an indicative suggested price to the public of 2.099 €. More details are available on the official website. From the photography section that's all! Keep following us!