Today we will talk about the Styles for Capture One Pro, in particular the "Cinematic Styles" package. We will analyze what this software package offers and how it can be used in the development of your photographs. This package is one of the most particular of all. It aims to provide a rendering similar to those obtained with cinema films, which leads to offer a very particular cut to our photographs. We have a great product ahead of us, suitable for many genres if not all
Before going into the details, let's try to understand what the package is "Cinematic Styles". The software of Phase One (Capture One Pro) is a RAW development program. It is proposed as an "all inclusive" tool, able to offer a complete post production chain that reaches the final print. It is a very performing software that already offers excellent color profiling by default. Obviously, to achieve certain yields the work to be done in post production is very demanding. The cinematic yields are certainly the most difficult to replicate with precision. In this Capture One turns out to be excellent: it provides many tools to act on colors even working for single tones and / or colors.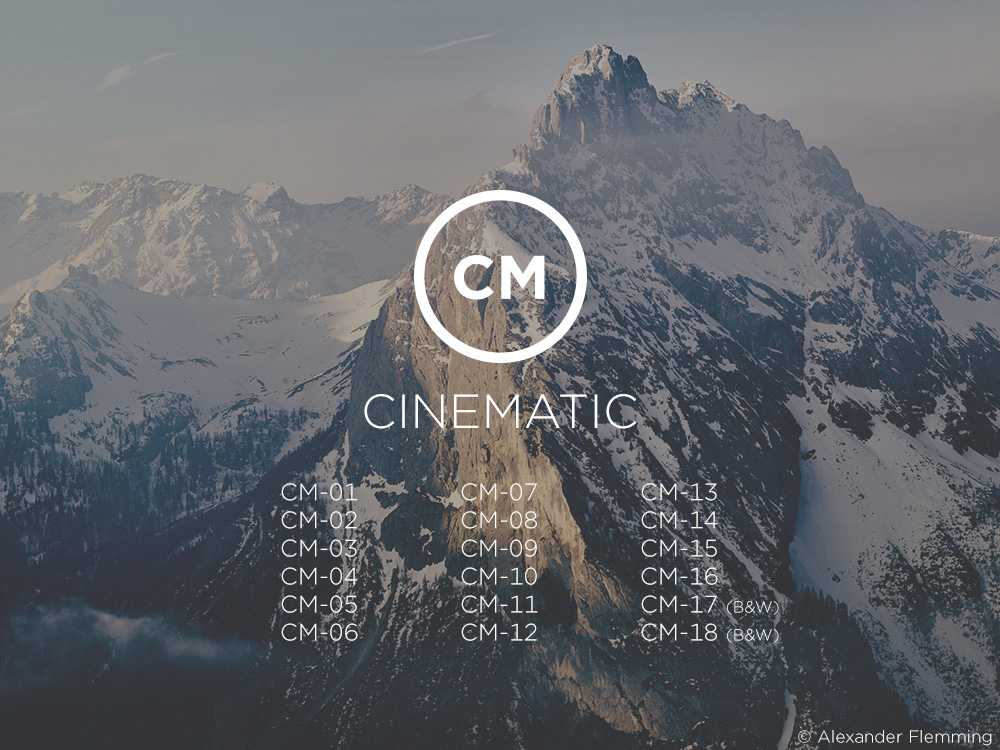 This fine work, however, is not always possible to do, especially if you are faced with huge workflows (to be clear, those of a professional but also of an amateur who must deliver the result of a session in a short time). A user who is often faced with large workflows, however, has various alternatives and possibilities in the Capture One Pro home. One of these possibilities is represented by the "Cinematic Styles" package.
Cinematic Styles: what does it offer?
Conceptually, Capture One Styles pose themselves as a useful tool to speed up your workflow. At a cost of € 69 + VAT, Cinematic Styles offers 18 presets (including 2 in black and white) designed to offer a "cinematic" color rendering. Many presets also integrate a certain type of grain to provide a similar rendering to what they are replicating. What this package proposes is to offer many "variants" from which to start without wasting too much time behind the individual photos. Below we show you the differences between the various presets:
As it is easy to see from the examples each profile has its own rendering. The "Cinematic Style" package therefore offers a wide range of starting points for our development. We deliberately started from an image with very flat colors to highlight how this package, with a simple click, is able to give any image a very different visual impact. We are facing a very good product that will save a lot of time for those who decide to use it. Clearly this type of rendering and these colors must like.
Another interesting point is the possibility of uniform the rendering and consistency of colors within a presentation and / or a photo exhibition that have a specific theme (think of an exhibition on a trip, a wedding album, etc.).
The evolution of the workflow on Capture One Pro
The "Cinematic Styles" package offers a heterogeneous but coherent base that can, in a short time, give an important chromatic imprint to any work. You can avoid starting from scratch when editing a photo by taking these presets as a basis. Clearly, since they act on the color, it is more correct to work on the single file after applying the profile. However, this depends on how you prefer to act.
In summary, "Cinematic Style" reduces the time spent behind the PC, and offers a significant result with just a few steps. This is an advantage both for the professional who will reduce working times, and for those who (not being very accustomed to post production) would not know how to obtain such a result by themselves. In addition, these presets can be "stacked" with the others available. This will generate a practically infinite amount of combinations. In particular, they work very well together with the "Spectrum" package.
Cinematic Styles: the cinematic rendering according to Phase One
Cinematic Styles represents Phase One's vision of color in the world of cinema. It is an excellent tool at the service of users who do not like to spend too much time behind the PC without getting a low-quality job. Clearly it is not a tool suitable for everyone, the color rendering of this package is very particular and maybe it will not go to marry everyone's tastes. But this Phase One probably already knows. In fact, it is clear to us that this is a package aimed more at those who work in the world of professional videos: certainly having a photographic rendering that conforms to that of video is very useful. Especially when you receive an order for a reportage that includes both photos and videos, the uniform rendering is always welcome as it identifies the studio of origin. A product made by professionals for professionals in a nutshell. We highly recommend the purchase if you are a lover of this yield and / or often work in the field of both photos and videos.
You can buy this package at this address. We also recommend that you visit the Phase One website for more information.
Below we leave you a gallery of photos developed on Capture One Pro with Cinematic Styles. We have deliberately applied only the default presets to show how simple it is to get ready-to-print files in just a few clicks!
Photo gallery developed on Capture One Pro with Cinematic Styles
Points in favor
Variety of presets
Package quality
Speed ​​of use
Ability to stack multiple presets
Number of possible combinations
Great presets for those who also work in the video sector
Points against
Cost perhaps a little high, but certainly justified
Made a little particular, not suitable for everyone