Actor Pete Davidson to play rock star Joey Ramone in Netflix's I slept with Joey Ramone bio
Who does not know i Ramones? The famous American punk rock group, active from 1974 to 1996, changed the history of music by becoming one of the most influential bands of its kind. Today they are a real legend, and the same can be said for the voice of the group. His name is Joey Ramone, unfortunately disappeared in 2001 at only fifty years old, due to a tumor.
The streaming giant Netflix wants to celebrate his myth with a biopic dedicated to him, from the title I slept with Joey Ramone. The biopic becomes even more interesting since we know who will be in his shoes!
Pete Davidson protagonista di I slept with Joey Ramone
The American will play the leader of the Ramones in the Netflix film Pete Davidson. Known for being the youngest comedian on Saturday Night Live's staff, the actor also made a name for himself in film for Jesus Rolls – Quintana is back! (2019), directed by John Turturro, and The King of Staten Island (2020), by Judd Apatow. The biographies dedicated to the music stars also seem to be particularly congenial to him, given his participation in the film – once again Netflix – The Dirt: Mötley Crüe, in which he played producer Tom Zutaut.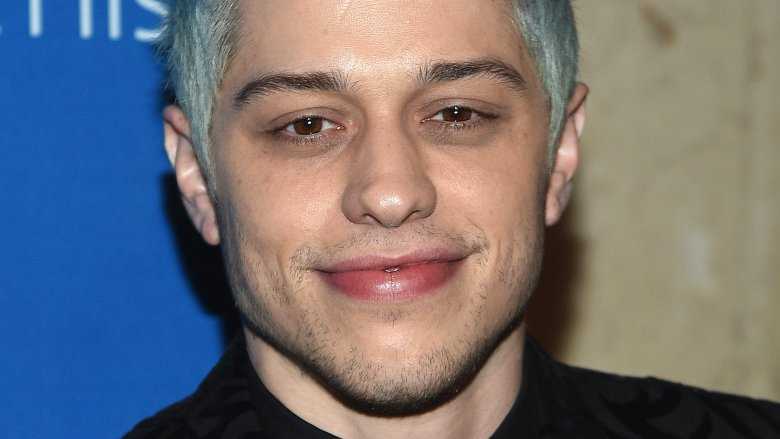 I slept with Joey Ramone is based on theautobiographical book of the same name written by Mickey Leigh, brother of Joey. Leigh, whose real name is Jeffrey Ross Hyman, will also executive produce the film along with Pete Davidson himself, Rory Rosegarten and David Spiegelman. The direction will be by Jason Orley, who previously worked with Davidson in 2019 on Big Time Adolescence.
Adam Fogelson, Head of Production STXfilms, said about it:
When you share a bed with someone, and not just the bed, but a childhood, a family and a life, you know that person better than anyone else. Mickey Leigh has not only partnered with his brother's band, but he has irreplaceable memories and a deep knowledge of Joey Ramone, since he supported him when no one else did and saw him overcome adversity in the most dramatic way. I Slept with Joey Ramone is a great ode to rock as well as an equally fantastic biopic, which sets it apart from the common story of a family. Pete is perfect for the role and we're thrilled that Jason is bringing this rock icon back to life and delighted to be teaming up with our Netflix friends again.
We are very curious to find out how Pete Davidson will fare as a legend like Joey Ramone! What do you think about it? Keep following us on this page to not miss all the news on cinema and TV series!