Peugeot has renewed its Django scooter, with the new Shadow version, an ideal two-wheeler to conquer the city, designed for young people who do not want to go unnoticed This scooter is still offered with two engines, 50cc and 125cc (EURO 5)powers that are ideal for getting around the city quickly, economically, safely and, without a doubt, given the design, with style.
Django Shadow stands out for its unique and elegant design, the most artistic in its class and now also the boldest thanks to the tone "Adventure Green", halfway between gray and dark green, reminiscent of the colors of 4 × 4 and off-road vehicles used in the jungle or desert environments. A neo-retro-inspired model with vintage details, such as the front grille inspired by Peugeot's historical heritage, but which remains in step with the times with theled illumination. The saddle and the heat shield of the silencer are black, to give a uniform look.
Peugeot Django Shadow, the scooter for everyone
The frame stands out from the others thanks to its minimalist lines and chrome details. It also features a storage compartment, a bag hook and a large flat floor with non-slip coating for added convenience. The scooter is suitable for everyone, even girls, thanks to its balanced dimensions and its seat height of 770 mm.
Django Shadow, in terms of security, has an ABS system which allows optimal braking without unbalancing the scooter or locking the wheels. A fundamental safety guarantee for urban use where traffic is most intense.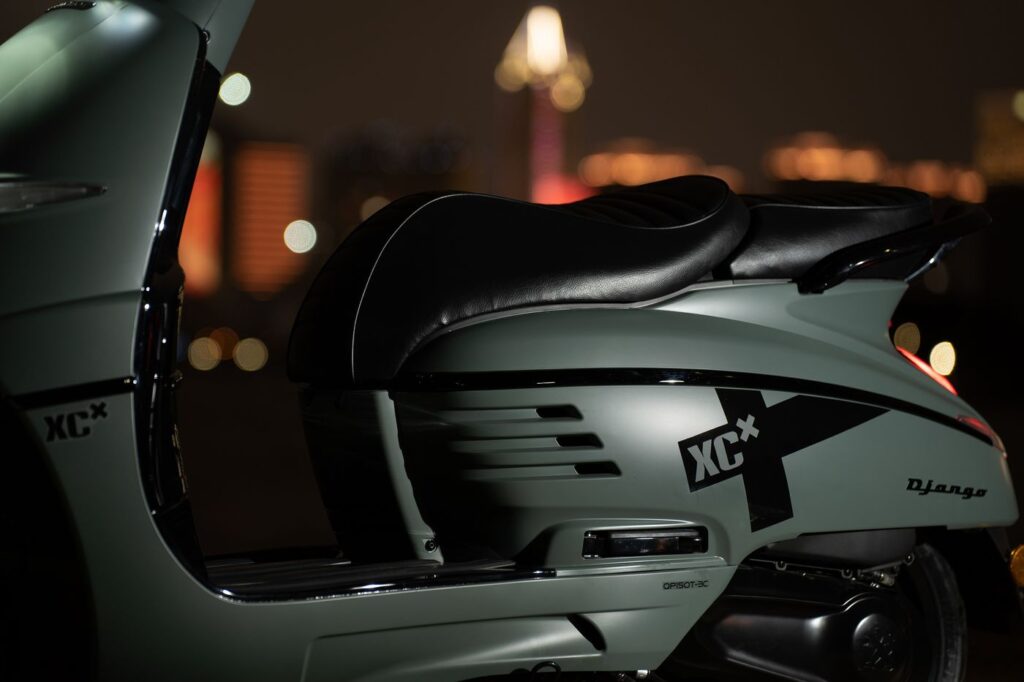 The new Djago Shadow version will arrive in Peugeot dealerships starting from May 2022and a wide variety of accessories can be customized (front and rear rack, top case, backrest, windshield, windscreen, etc.). 2.899 euro for the 50 cc version e 3.349 euro for the more powerful 125 cc.