The world tour of Planet Zoo, the zoo management system that has depopulated in the simulator scenario in recent years. After having explored the Arctic, Africa, Australia and much more, it was the turn of the North America and the animals that live there. Let's find out what the North America Animal Pack from Planet Zoo in this review.
Our Planet Zoo North America Animal Pack review
North American Animal Pack introduces eight new continent animals, immersing ourselves in the vast American lands and forests. The new animals are theElk, puma, California sea lion (must-have!), American beaver, American alligator, black-tailed prairie dog and arctic fox. To these is also added a new show animal, namely the fascinating Bull frog. A complete, varied set of animals in line with previous packages that Frontier Development has accustomed us to. From the massive moose to the little prairie dog, a fantastic range of animals to explore and understand the habitats and species of North America.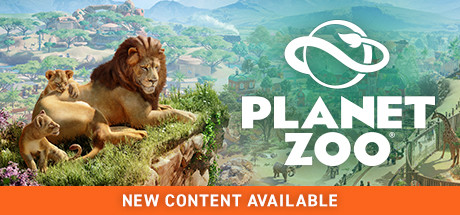 Developer:
Frontier Developments
Price:
44,99 €
A new timed challenge
As per the title of the paragraph, this Pack also introduces a new intriguing timed scenario that will take us to the slopes of the mountains Blue Ridge. Here we will have to manage the Jameson Nature Park which desperately needs our management skills to expand and be able to activate a thriving economy to give the best to visitors and animals. We will be dealing with the marshy grounds in the area which will make our expansion mission more than complex. We will have to put all our creativity to work to create interesting routes for visitors and to create the great habitats that the animals of North America need.
With the 8 new specimens, in fact, there are also characteristics of the habitat, objects and natural elements to create the perfect enclosure for our animals. All, let's remember, in a limited time. Another fun time trial to tackle.
More and more Planet
Almost two years after Planet Zoo was launched, friends of Frontier Development they have accustomed us to so many contents that have touched many continents and areas of the world. Each pack involves a specific type of biome and can adapt to the personal tastes of each young Zoo manager. Although the number of contents is more or less standard for each Pack, the great potential of the game is always increasing for all tastes and without making the base game too heavy.
Soon we'd like to see a real expansion with more updates and maybe some new main "campaign" missions. The sfotware house has accustomed us to updates that have practically never stopped during these years and therefore we remain confident!