Razer presents the new Kanagawa Wave clothing collection, made with marine plastic. The limited edition clothing line will go on sale on April 8, 2021 and should be sold out in minutes!
Razer presents the Kanagawa Wave collection, a limited edition clothing range made with materials created from the recovery of marine plastics. The garments, characterized by a stylization of famous wooden sculpture of the Great Wave off Kanagawa, are designed to raise awareness of the problem of marine plastic pollution and finance efforts to reduce its impact and protect the oceans and the species that populate them.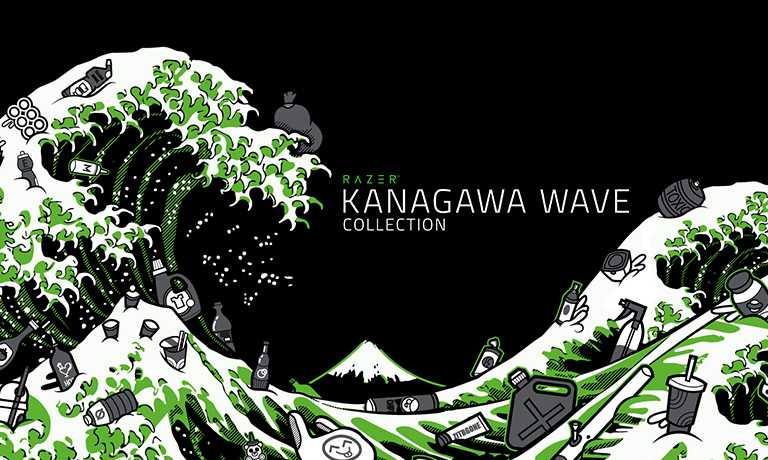 Razer Kanagawa Wave: rischio sold-out!
The collection will be on sale on April 8, 2021 starting at 4 am in limited quantities, so fans who want to get their hands on this exclusive line will have to act fast and visit the official website to be notified when the wave is about to break. As Razer's latest clothing line, 'A GAMING APE', sold out in minutes, fans are advised to register as soon as possible to avoid missing out on this opportunity. Each item in the range, which includes a hoodie, a t-shirt, a tank top, shorts and a cap, is created using high quality fabrics made with 100% recycled marine plastic. The initiative is part of a program aimed at removing marine plastic and recycling it into useful products, which now also includes Razer's Kanagawa Wave clothing line.
Circa 11 million tons of plastic end up in the oceans every year, endangering marine life and entering the food chain. To help further reduce the problem, proceeds from the Kanagawa Wave collection will go to the recovery of this plastic in some of the most affected coastal and marine areas in the world. For every item sold, Razer will fund the recovery of 1kg of marine plastic.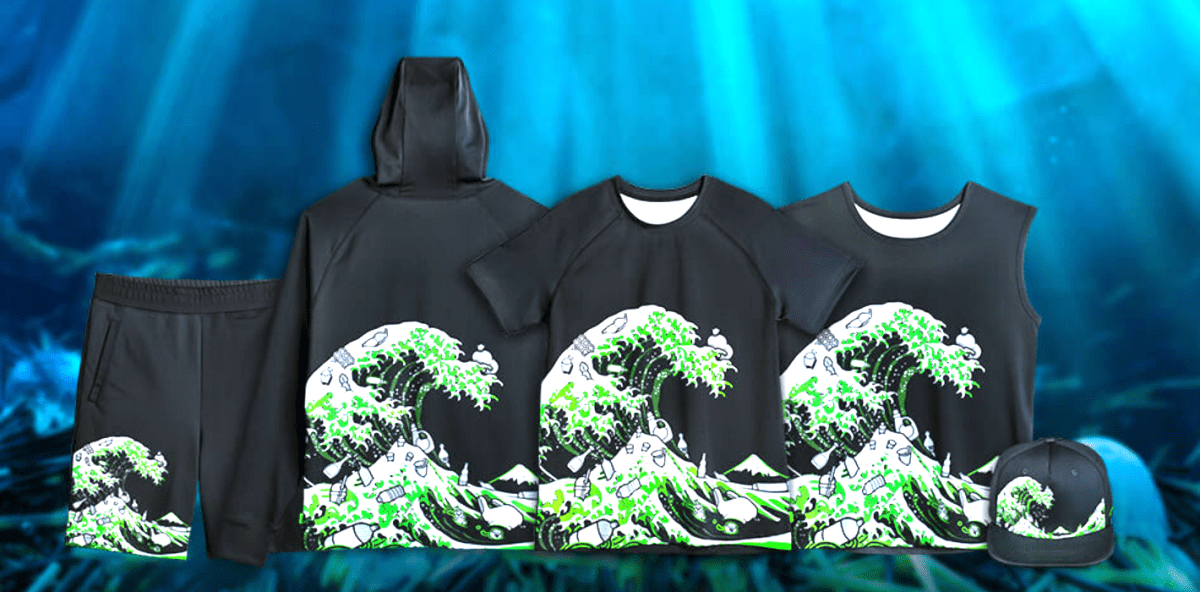 Safeguarding the environment as Razer's goal
The launch of Kanagawa Wave Apparel is the second of the company's environmental-focused initiatives under the recently announced #GoGreenWithRazer slogan, and follows on from the ongoing Conservation Program with Razer's iconic Sneki Snek mascot, which has exceeded the original goal of saving 100,000 trees and now aims to save 1,000,000. Through these and other upcoming initiatives and actions, Razer wants to engage and raise awareness of the community to help preserve nature and ensure the world remains an arena where we can all continue to play. For more information on the Kanagawa Wave collection, to sign up for notifications or to purchase garments when available, you can visit the official website.
Kanagawa Wave pricing and availability
Razer Kanagawa Wave Zip Hoodie: €159.99
Razer Kanagawa Wave Tee: €99.99
Razer Kanagawa Wave Tank Top: €79.99
Razer Kanagawa Wave Shorts: €89.99
Razer Kanagawa Wave Cap: € 59.99
The articles will be available on the official website, in 1337 limited edition pieces, from 8 April 2021 at 4 am. So we must hurry! That's all from the hardware section, keep following us!