Welcome to our review of Digimon Survive, the title of Hyde and Bandai Namco that came out extraordinarily quietly and that has allowed us, once again, to return to the fantastic world of the Digital World
The Digimon franchise has always been, by its nature, compared to the powerful Pokémon giant, both considering the proximity in the release of the first animated series, and because the concept behind it was actually particularly similar. However, we speak of "base" and there the similarities remain, considering how much the two series have then detached themselves in terms of themes and general "mood", thus creating two completely different fanbases. Although both considered franchises intended for a very young audience, that of the Digimon has grown and matured a lot over time, also dealing with darker and more mature issues. In animated series, as well as in video games.
The genesis of Digimon Survive was decidedly daring, slow and painful. Between production changes, graphics engine changes and a mid-project budget increase, the development of the title is also restarted at least once. If we add to the recipe a terribly muted output, very strange considering the canons of Bandai Namco Entertainment, we admit that the doubts, once you picked up the controller to try it on PlayStation 4, were really many. After a total immersion in Hyde's game for several dozen hours, we finally got to the point of being able to say that yes: our instincts were wrong. Welcome to Digimon Survive review.
Welcome to Digiworld
Let's start with a necessary premise: Digimon Survive is not a title suitable for everyone. In this case, however, we are not referring to particular issues, which we will discuss later, but simply to its basic structure. Hyde has been able to mix, more or less wisely, a strategic JRPG skeleton, in some sections barely sketched in terms of mechanics, to a vast and extensive narrative told in the form of a Visual Novel. Therefore, once you have purchased the title, you will find yourself having to spend several hours of the time it will take you to complete it, reading, making choices, and continuing to read.
However, we do not consider it a defect: the Visual Novels are actually exactly this, real interactive novels. The narrative is therefore the master. In Digimon Survive we find ourselves living a completely new story, which opens in a fairly classic way for the Japanese media: a school trip of a group of kids in the mountains of the area. Takuma is our protagonist and is the typical main character of the productions of the genre, well-liked and empathetic, as well as particularly nice and open. To accompany him there will be several supporting actors, all characterized quite well, albeit always rather stereotyped and recognizable: the jester and braggart friend, the serious and responsible girl, the zealous senpai …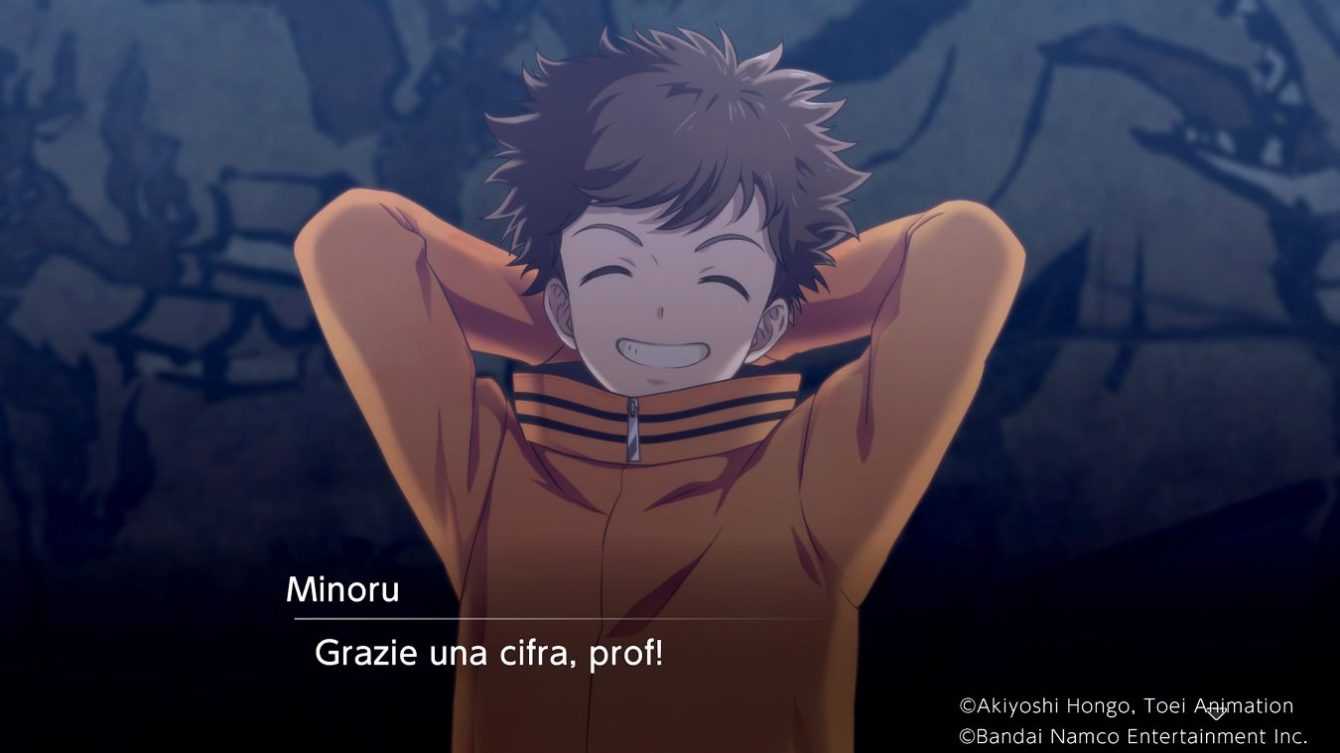 Facing Problems | Review Digimon Survive
Due to a series of vicissitudes, our group suddenly finds themselves teleported into what seems to be an alternative dimension of their world, where weird creatures with animal features live, but which, in some cases, speak and interact fluently with humans: the Digimon. From here comes a great adventure, which alternates light-hearted and light moments with others that are decidedly darkerin a path full of dangers that our protagonists will have to and will be able to face only if they deepen their relationship with creatures.
We are deliberately glossing over the plot elements as we do not want to spoil anything in any way. The main focus of Digimon Survive is in fact its narrative, which despite the carefree and typical start of the shonen genre, he will venture towards darker and more mature roads. Themes such as death, abandonment, illness, rejection, acceptance of pain and loneliness will be firm cornerstones that will accompany you indissolubly until the end of the screenplay.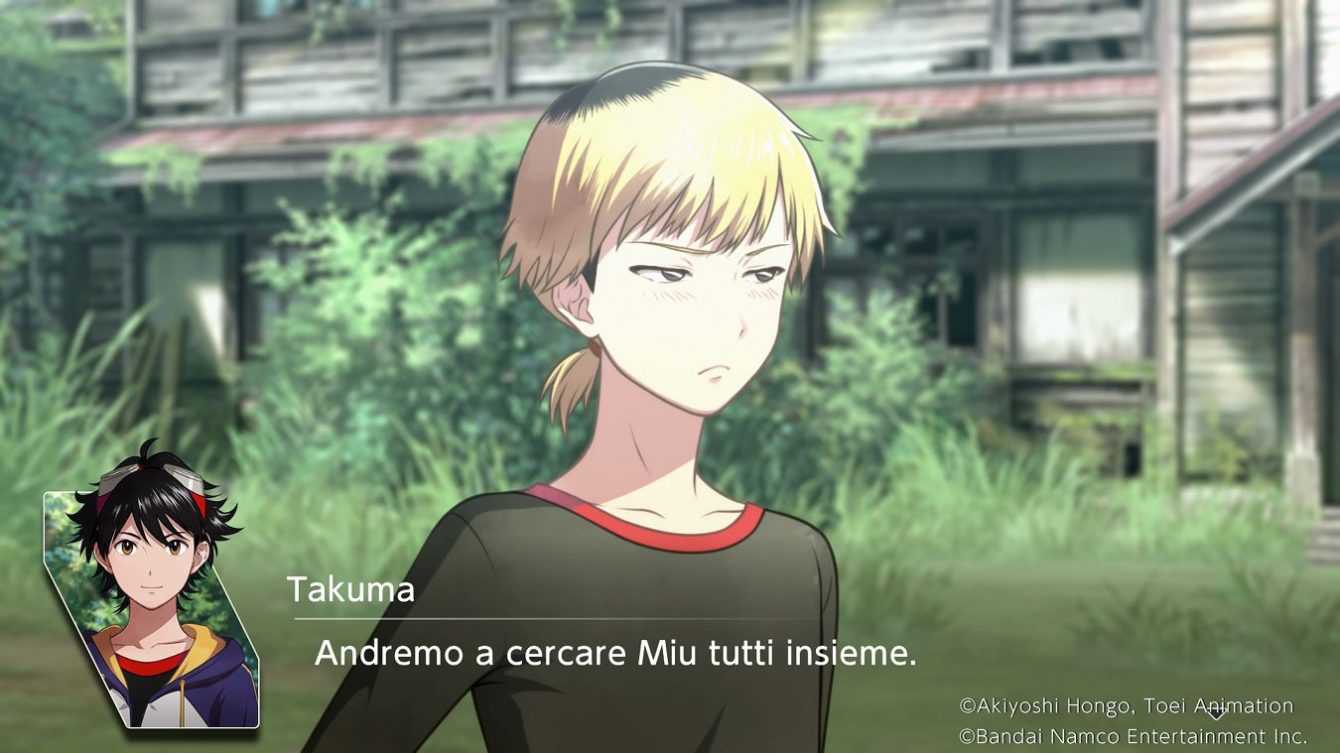 Another World | Review Digimon Survive
A real shame, therefore, that the choices we find ourselves making as Takuma will, in most cases, be completely irrelevant to the narrative. Leaving aside some routes that separate to bring about slightly different events and then rejoin the main trend, in fact, most of the times the dialogue choices we find ourselves making will only affect the Karma indicator. The latter can take three different paths for Takuma, who will be able to deal with plot events by aiming at Morale, Fury or Harmony, thus modifying the interactions he can have with other characters. Not only that, a greater propensity towards one of the three spheres will also affect Agumon's DigiEvolutions, which therefore vary in three distinct non-revocable paths.
For the rest, Digimon Survive is not, as we said at the beginning, a title suitable for everyone. If you decide to approach the production of Hyde, you will have to take into account one considerable amount of text on the screenwhose use is decidedly facilitated by theexcellent Italian localization, and a narrative certainly not suitable for children, who will be bored after a few hours. If you manage to overcome these two obstacles, you will find yourself in front of an interesting, mature, perhaps too long-winded narrative, but ultimately very satisfying.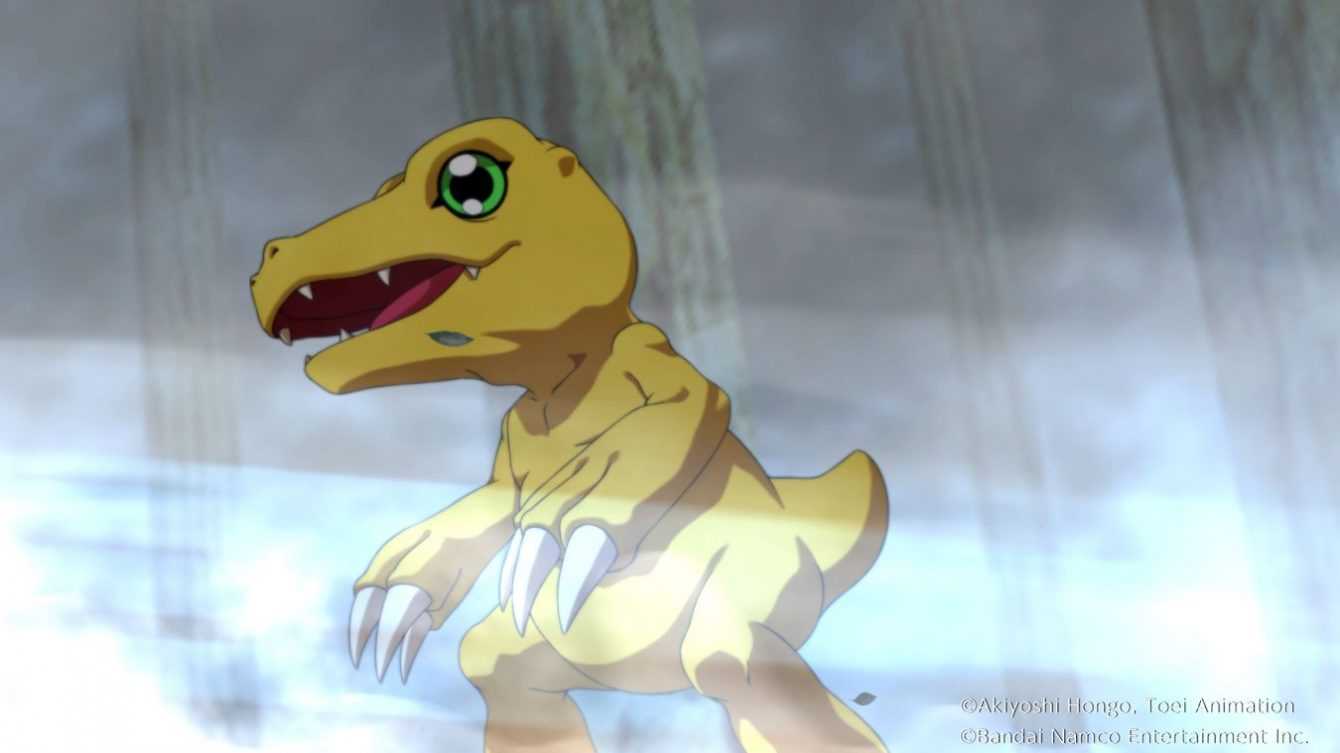 Kizuna | Digimon Survive Review
Accompanying the flood of words and text that characterizes Digimon Survive's narrative are the combat sections. As already mentioned at the beginning, the title of Hyde is basically a turn-based strategic JRPG, in which we will be able to deploy our creatures on a chessboard and make them fight against the opponent's pieces. The gameplay is actually pretty basiceach Digimon has a basic attack and a special one that consumes PS, and two slots in which to equip other skills through the various accessories that we will find during the adventure.
Each creature then has one or more DigiEvolutions of its own which, in the case of the chosen Digimon (therefore those linked to the protagonists) will be predetermined or in any case dictated by the various plot choices. In the case of the Digimon that we can "capture" during the Free Battles, which are unlocked at each change of setting, the DigiEvolutions will be more varied and we will have to select them manually, using Slabs, objects of varied rarity also available during the adventure.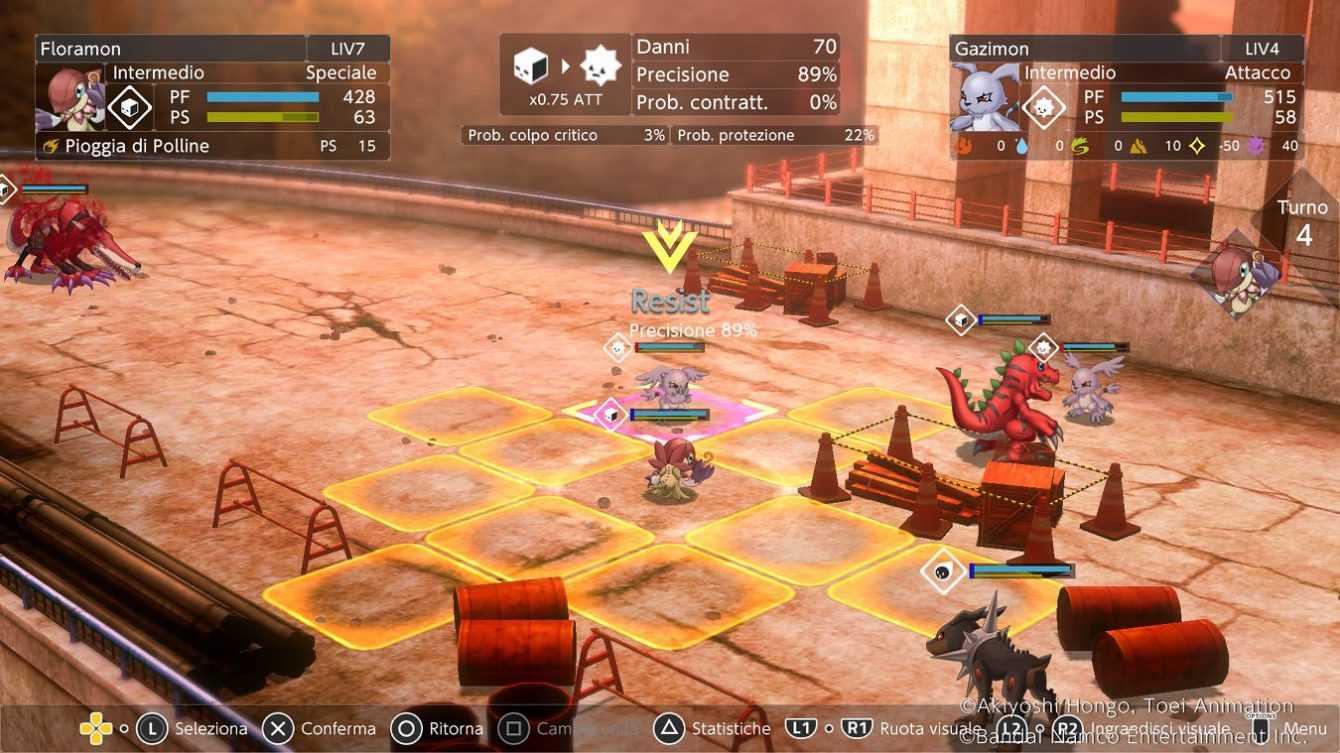 Insecurity | Review Digimon Survive
Yes, therefore, as well as in the most famous Shin Megami Tensei we will be able to capture the various creatures by convincing them to the sound of dialogue choices, which vary according to the inclination of the Digimon and, to a small extent, also to our propensity for Karma. The creatures in total are a hundrednot a few, but certainly not the Digimon Story: Cyber ​​Sleuthe roster.
Unfortunately, however, we have to admit that the "Turn-Based Strategic" part didn't turn out as well as it did in the case of the fiction, for the guys at Hyde. The fights are in fact extremely simplified and, apart from the attack phases and being able to talk to our allies to be able to enhance the Chosen Digimon, we will be able to do very little. This obviously also affects the difficulty, which is inevitably set downwards, apart from a few battles against certain bosses. The hypothetical defeats are still obvious by training our Digimon for a few battles in free battles, which can also be done through the Auto command.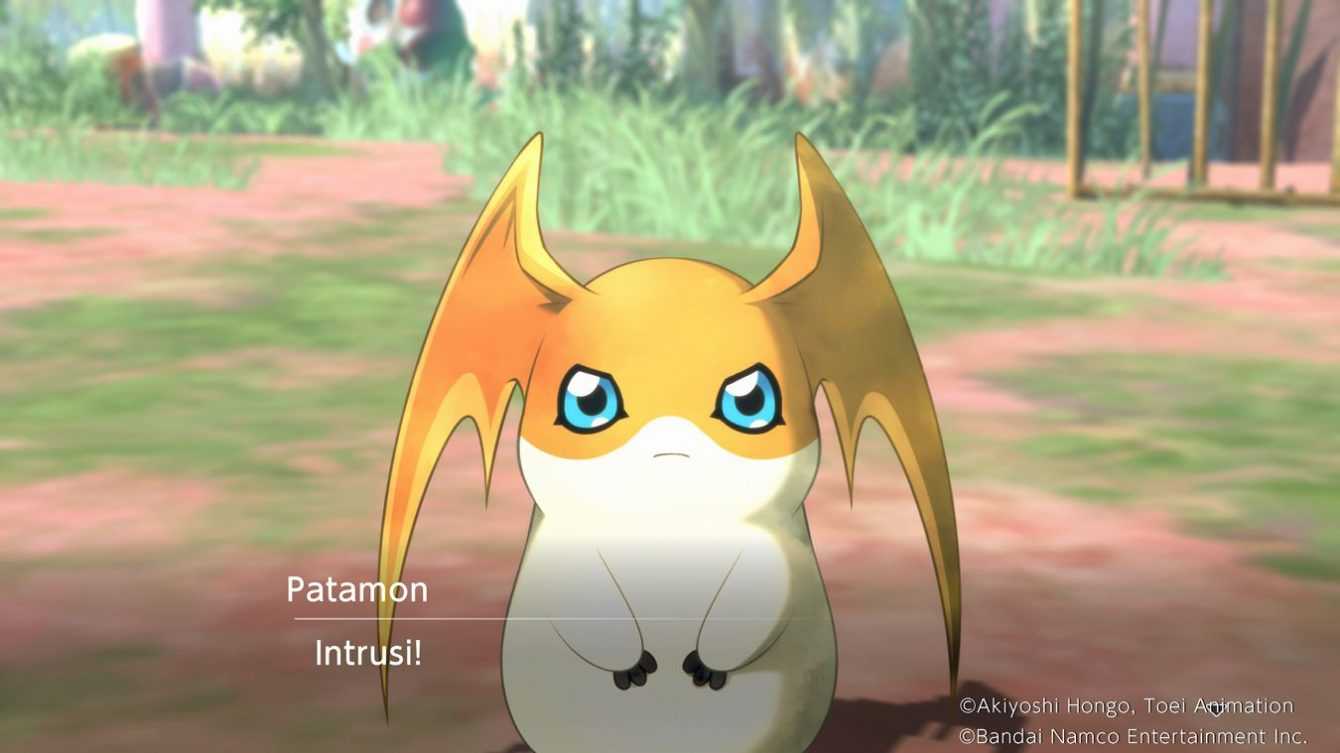 A quiet place | Review Digimon Survive
Between the part from "Visual Novel" and that from "Turn-based Strategic" is inserted that of Exploration, which the guys from Hyde have made similar to what happened in other productions, one of all Danganronpa. If the exploratory phases related to the plot are very guided, and to proceed you will just need to examine the elements with a red exclamation point, everything becomes more interesting in the moments of freedom that the game grants us and in which we will be able to better explore our affinities with the supporting actors, going to bond more with some of them.
This kind of trait, Affinity, it is not as harmless as the developers initially would like us to think. Indeed, in the more advanced stages of the game it will be quite influential in narrative terms and turns out to be, adding to the various evolutionary paths of Agumon, one of the reasons that push us to want to play another game of Digimon Survive.
Moving on to the technical side of this Digimon Survive review, as mentioned at the beginning, our test took place on a PlayStation 4 Pro system. From a purely aesthetic point of view we don't have much to say: the graphic quality and the accuracy for some details fully reflect the style and harmony of the original series, with colorful and very detailed creatures. Unfortunately, the same cannot be said for the settings, which are repeated all too often and, in some cases, they show some textures in low (-very) resolution. On the other hand, the soundtrack that accompanied us for the several tens of hours spent in DigiWorld is excellent and that will continue to do so, considering that the presence of final multiples and the various evolutions of Agumon has prompted us to restart it again. It's still.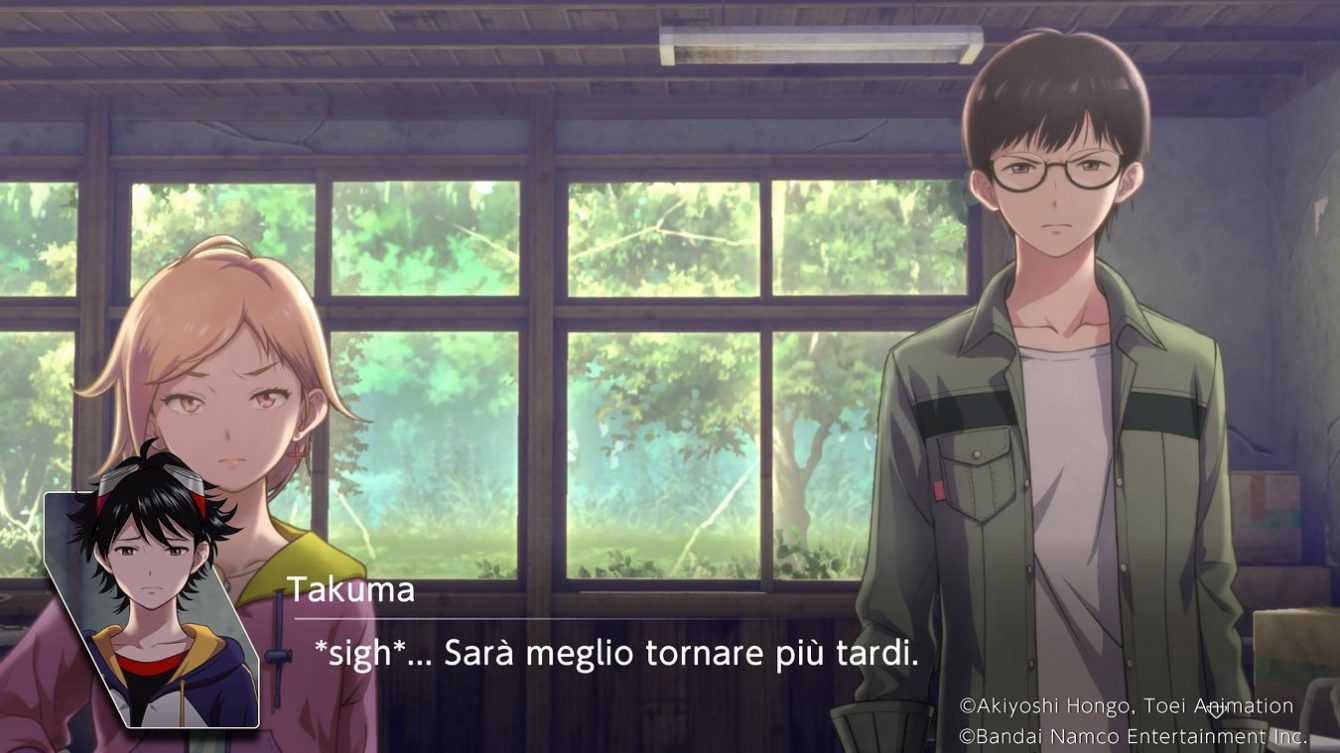 Enjoy
In conclusion, closing this review of Digimon Survive, the title of Hyde and Bandai Namco is definitely recommended to all those who consider themselves fans and want to return to live in the world of Digimon. Of course, the Visual Novel system will not be very digestible to those not accustomed to the genre and the large amount of text on the screen could discourage many, but we assure you that if you have the necessary patience to overcome the deadlock of some narrative moments and a system of JRPG Turn-based strategy a little too simplified, you will find yourself in front of a deep, dark and sometimes distressing narrative. In short, a more than satisfactory result for a production not matched in the best way.
Digimon Survive is currently available on PlayStation 4, Xbox One, PC and Nintendo Switch. Let us know if you have played it and what you think of it below in the comments, we will continue to keep you updated with all the news, guides and reviews on videogame and tech! And if you are interested in affordable game keys, why not take a look at the InstantGaming catalog?
Recommended for all fans!
Points in favor
Deep, dark and mature narrative
Lots of creatures to collect and capture
Intuitive and fun combat system …
Points against
… but too simplified
Irrelevant "plot" choices
Some technical smudges