The fifth episode features one twist after another, giving us scenes of pure entertainment. Here is the review of WandaVision
ORIGINAL TITLE: WandaVision. KIND: Super heroes. NATION: United States. FILM DIRECTOR: Matt Shakman. CAST: Paul Bettany, Elizabeth Olsen, Debra Jo Rupp, Fred Melamed, Kathryn Hahn, Teyonah Parris, Kat Dennings, Randall Park. time: 9 episodes, approx. 27-34 min. DISTRIBUTOR: Disney+. EXIT: January 15, 2021.
Well yes, the fifth episode brings to the open a swing of emotions, presenting to the spectators scenes of strong visual impact and of extreme importance for the development of the plot.
Halfway between the comic and the dramatic, the episode allows us to frame the story at 360 degrees, exploiting in parallel the point of view of Wanda and Vision, within their fictitious married life, and that of the SWORD, attentive to every little detail that Wanda lets leak out undisturbed.
The fifth episode of WandaVision begins to define the standards and tones of Phase 4 del Marvel Cinematic Universe.
Let's analyze it together.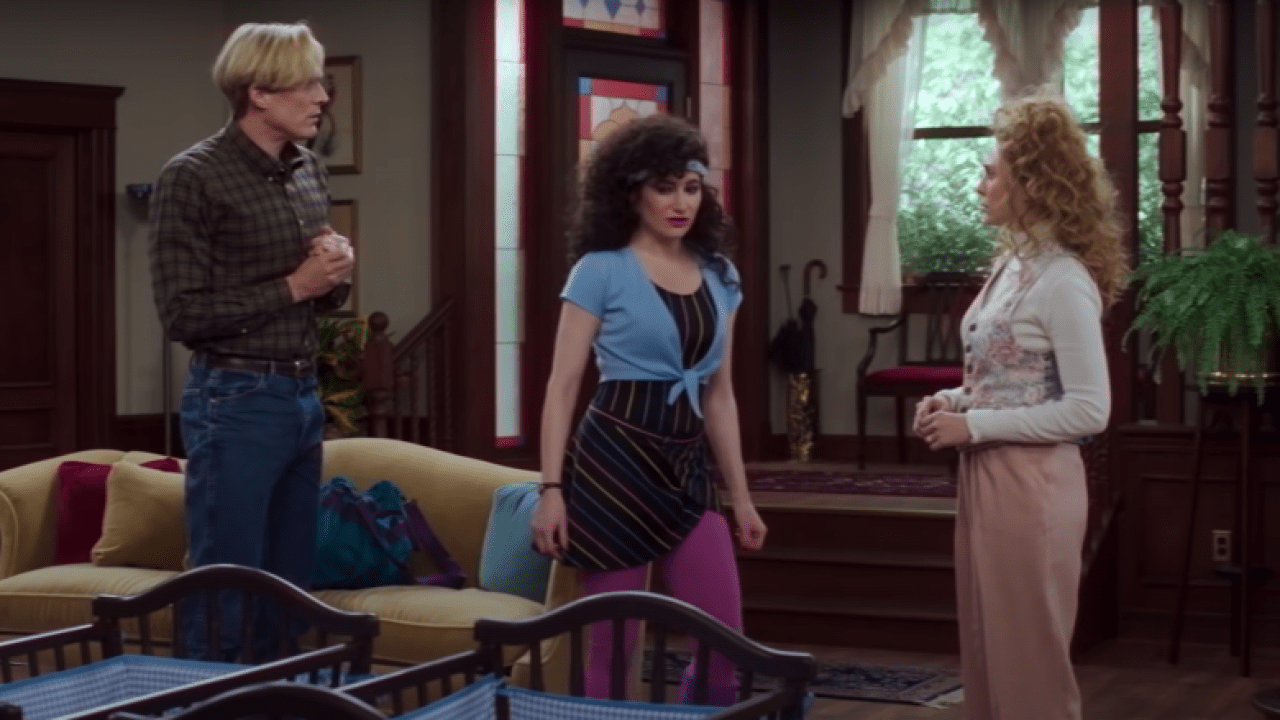 Wanda is the enemy | WandaVision Review
We can finally say that all the theories made up to now have in part been answered. One above all is almost certainly true: Wanda is the enemy.
At this point in the series, with a plot so full of clues, the hypothesis that Wanda is actually manipulated by another entity would be a bit strange. But yet, we cannot have total certainty; in fact, beyond what is shown in this episode, an aura of mystery hovers around Wanda, which does not allow us to understand right up to the end how much she really is aware of what is happening.
Wanda is, without a doubt, the architect of life within the fictional Westview, and all those who inhabit it are nothing more than prisoners kidnapped and manipulated by the recent actions of the superheroine.
A new characterization of Wanda emerges, with powers that grow out of all proportion, capable of realizing feats hitherto never seen before.
But right now another question arises: to what extent, and according to what criteria, can we consider Wanda an enemy in all respects? Also Monica Rambeau she asks herself the same questions, sure, as perhaps we too are, that there is much more hidden behind the incredible staging created to keep the beloved Vision tied to her.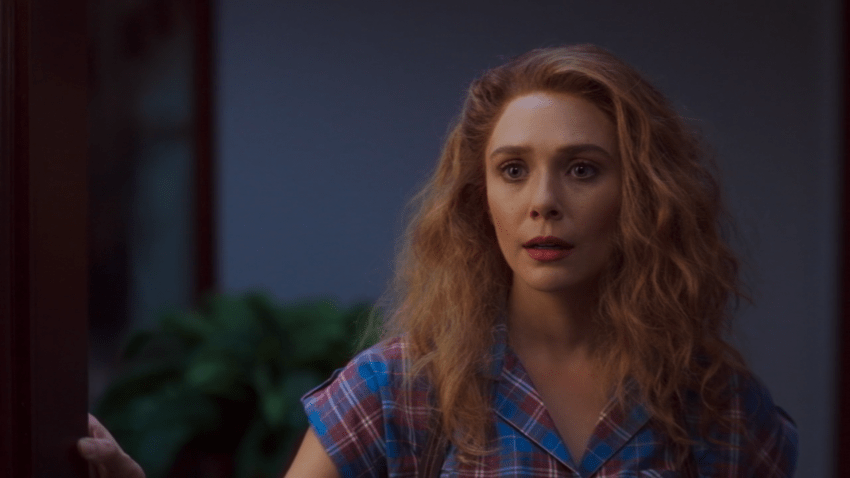 Fantasy and reality | WandaVision Review
The fifth episode of WandaVision alternates, much more than in previous episodes, the real story to the sit-com narrative, jumping continuously between Wanda's reality and the SWORD base.
We find Wanda and Visione struggling with parental life, looking after two little twins who literally grow up "visibly". Something, however, begins not to return: Wanda no longer cares so much about hiding her powers and, above all, Vision is now convinced that Wanda is hiding an important secret from him.
Vision takes on new awareness, slowly coming to terms with reality … but not the one brought to him by Wanda until now. The deep bond that binds the two almost seems to break, leading Vision to doubt the beloved to such an extent as to give rise to a quarrel that does not seem to bode well.
Vision has no recollection of his life before Westview, and the behavior of neighboring Agnes, now almost aware of Wanda's powers, destabilizes him, especially as Wanda doesn't seem at all worried that others find them out or notice that something is wrong.
The twist
Although the entire episode is a concentrate of important information, is the ending however that gives life to one of the most explosive moments that the cinecomic world remembers.
ATTENTION: SPOILER danger! Advances on the finale of the episode 1 × 05 of WandaVision. If you haven't seen it yet, we advise you not to continue reading
During the final scene, in which Wanda opens the door, we are faced with the deceased brother, Pietro.
However, the character is not played by Aaron Taylor-Johnson, but yes Evan Peters. That is, not from the actor who had played him in Age of Ultron (where he dies to save Hawkeye from Ultron's attack), but from what has played him for years in the saga of X-Men.
Following the acquisition of Fox by Disney, new scenarios open up, of which perhaps this appearance is only the premise.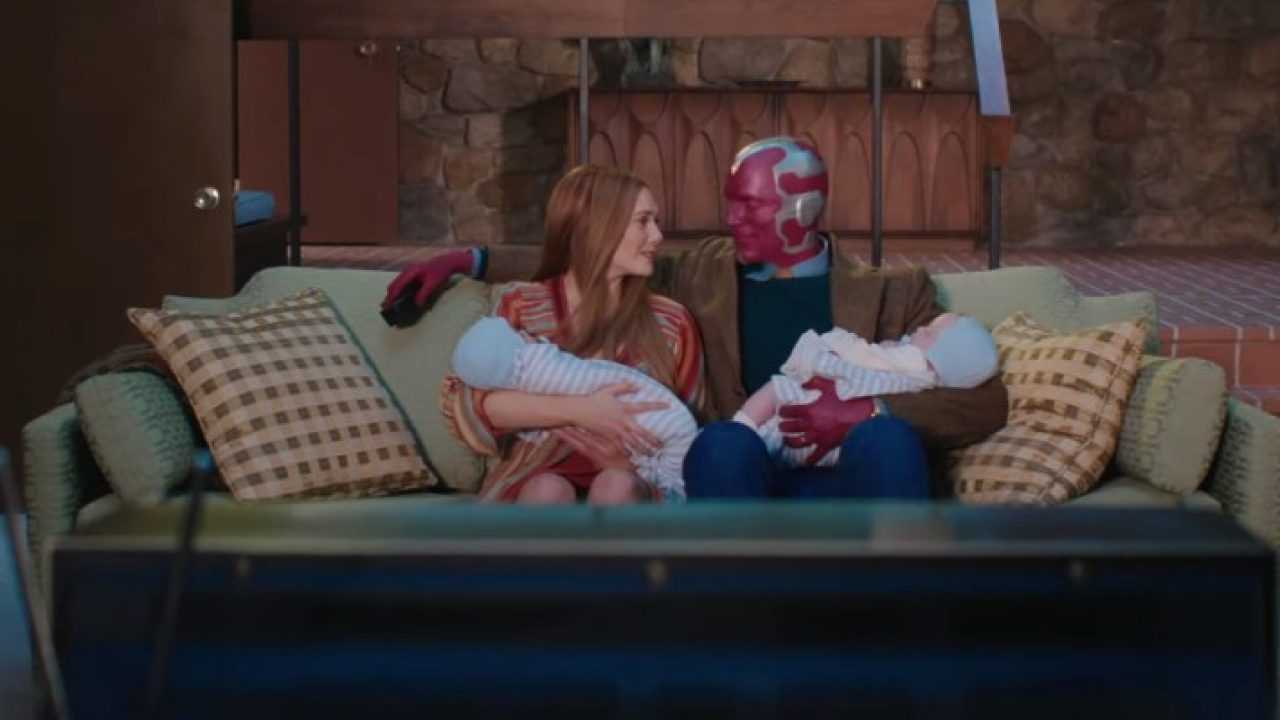 Conclusions: The multiverse
Between brilliant found television destination and a script that slowly dictates the tones of Phase 4 by MCU, we can only congratulate in full with this incredible fifth episode.
True, we have no idea how the ending cameo will be justified, or how it will relate to Doctor Strange 2 The Spider-Man 3. But the key word is undoubtedly Multiverse; and a meta television series such as WandaVision, seems to have all the potential necessary to kick off the new scenario.
The doors of the Multiverse are opened
Points in favor
Leading actors
Twists
Cameo finale
Music