Samsung is working on the new Galaxy Tab S8, next top of the range of the tablet line of the Korean giant. The project is still in the definition phase and should arrive on the market during the first months of 2022. Pending the official announcement, a new benchmark confirms the first details of the new Samsung tablet.
Samsung Galaxy Tab S8: among the specifications there will be the Snapdragon 898
A new test of the device appeared on GeekBench SM-X808U, code name of the future Galaxy Tab S8, or at least one of its variants. The model tested in the benchmark features the SoC Qualcomm Snapdragon 898, Qualcomm's new top-of-the-range chipset coming later this year. To complete the data sheet we find 8 GB of RAM memory and the Android 12 operating system.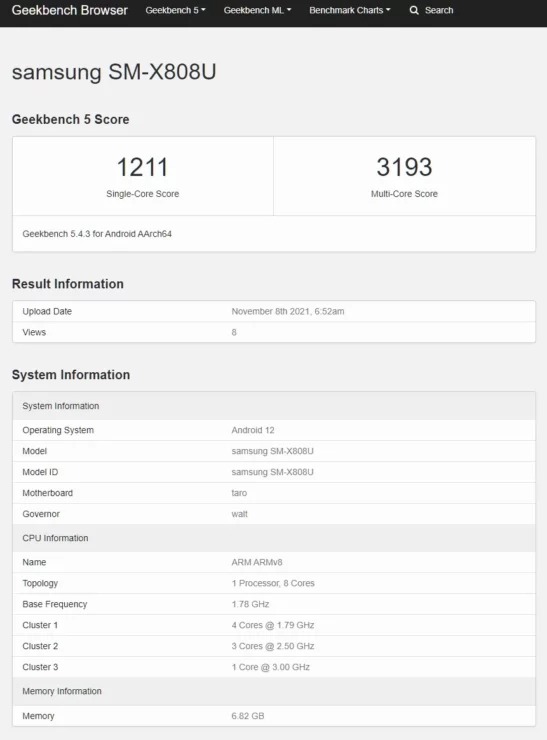 Three variants on the way?
Samsung could launch three variants of the new Galaxy Tab S8. In addition to the basic version there should also be versions Plus and Ultra. We do not know which version the benchmark that appeared online refers to. However, all three variants of the tablet should adopt it Snapdragon 898 or the new one Exynos 2200.
Recall that the top of the range, or the new Galaxy Tab S8 Ultra, should include a 14.6-inch OLED display. Samsung's new tablet line could debut on February 8th, in parallel with the presentation of the new S22s. More details could arrive in the coming days.