Let's go over Sifu together in our review, a title developed by Sloclap that is very reminiscent of old 70s action films
Sometimes the best ideas come from small independent software housesas in this case, where Sifu represents (and retraces) a difficult and winding road faced with courage in a world where first-person shooters are the masters. Slouchas we have already mentioned, has ventured into the development of a game that perhaps, in current times, we would never have expected.
But who is behind Sloclap? Sloclap is, as we have already said, an independent studio that was founded in Paris in 2015. Their first project bears the title of Absolver, an online video game with unique gameplay mechanics released in August 2017 for PC e PlayStation 4also landed on Xbox One a few months later.
We admit that in playing Sifu, and also during the review phase, childhood memories have come back to us, memories that mainly revolve around the old films of the unforgettable Bruce Lee. I don't know how much there was a real will to Slouch to bring that genre of film back to gamers' minds, yet that's what we felt when playing this title.
That old action movie plot – Sifu Review
It was the 70s and in the West a name was beginning to make its way, the name of the one who is currently remembered as a living legend, Bruce Lee. His first film as a leading actor bore the title of Chen's scream also terrifies the Westand I know that we are addressing a more "noir" audience of readers, but it is necessary to make the necessary combinations.
Sifu remembers those years, the years in which the genre of action films based on martial arts was making its way on television, where most of the time the plot was as simple as it was impactful. There was an old martial arts master, there was a rival school or simply someone who wanted to kill him, and there was a young student eager for revenge. This is too Sifubecause this is exactly how the events narrated in the video game take place.
In Sifu we will impersonate a young student (or young pupil, since we will be allowed to choose the sex) eager for revenge, after some assassins have killed his family. A simple plot, without many frills, and which immediately throws in the face of the gamer what will be his "leitmotiv", and that is to avenge the people he loves, nothing else. A plot that immediately throws us into the heart of the action without making us waste time chattinga virtue these days.
Sifu enjoys a simple narrative, even the cutscenes themselves are fully reminiscent of old vintage films in martial arts sauce and we admit that we had the skin on several occasions. Very few games, up to now, have had that little bit extra to remind us of the good old days of the children we were.
Visually indie… for better or for worse – Sifu Review
As usual, one thing must be remembered before continuing with the review of Sifu, the title of Sloclap is an indie title, and although well done, it is still an indie title. It is good to remember this, especially when it comes to talking about the technical sector of this video game, which is not of a high quality level, but is still valuable in its artistic sector.
It is useless to go into uninteresting technical details, Sifu carry in the heartUnreal Engine 4 in a very artistic component which, however, renounces, and not a little, any marked component of special effects. If in someone's eyes the graphics of Sifu it might seem "old", in reality the artistic component is another of those facets that have made Sifu a small gem of a video game based on third person combat.
There are, and remember being Sifu an independent titletechnical blurs such as stuttering phenomena or problems with the textures of the environment (some objects or weapons that remain suspended in the void, or interpenetration), however they do not significantly affect the playability of the title. Title that remains highly playable on any platformdespite our tried has been on PlayStation 5. Even the audio sector gets along very well, although there is little to talk about in this regard, it should be noted that everything flows without flaws of any kind.
Between Kung Fu and Rogue-like | Sifu review
It's in the gameplay that Sifu gives you the ultimate in funand it is this aspect of the video game that should be focused in the review phase. Sifu it is in fact a title that takes its cue from the style of Kung-Fu known in the West as Pak May Kuen, fighting style whose creation is attributed to a Chinese Taoist monk. Every move (or almost) that you will see in the video game is inspired by this fighting style.
The care of the fights is obsessive, so much so that there will be dozens of usable moves, and the end-of-level bosses themselves will each have their own fighting style and moves. To continue the adventure by limiting the deaths and damage suffered it will be necessary to study well the movements, the moves, and above all the dead times of each enemy in which it will be possible to attack him and inflict damage on him.
However, the game is not for everyone, as it presents a noteworthy difficulty even if we will face the adventure in the easiest mode proposed. The game will present us with five places, where it will be necessary to make our way up to the presence of the relative boss to face. Each death will increase our age by a certain number of years, until we grow old and die, while some enemies, if defeated, will help us rejuvenate.
All this will be thanks to an amulet that our protagonist will bring with him, which will allow us to come back to life even if we have aged from the combat previously faced. The fights themselves are not simple, both the moves of the various enemies and our own must be weighed and studiedlavishing ourselves in fantastic dodges or parries, the last ones if carried out with absolute timing will give us the possibility of inflicting considerable damage on the enemy.
Inextricably, the video game is easier to understand than to explain, however in its combat phases a tactic will have to be studied, and the compulsive pressing of any button will not be rewarded at all. During the adventure we could be facilitated by unlocking some additional skills or moves using the experience points obtained up to that moment. In any case, it remains a highly difficult title.
But don't despair, Sloclap has allowed everyone to enjoy that little masterpiece that is Sifu introducing modifiers, which will make the adventure easier for everyone, even if the difficulty level of the title remains with the bar a little higher than others. So you have no excuse not to try it, and believe me you will be missing out on a great video game.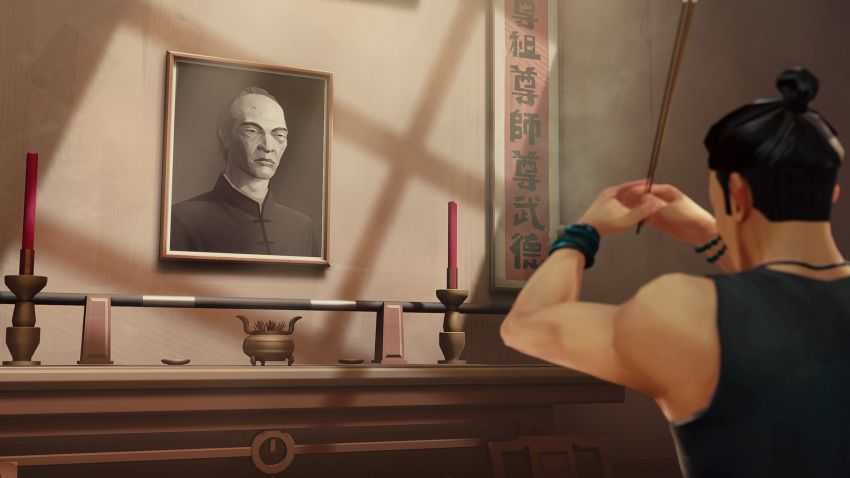 In conclusion
Sifu representsin the video game field, that breath of fresh air that gamers can breathe from time to time. A highly limited title, both graphically and technically, which at times may seem repetitive, but which is gold for old gamers. The challenge that Sifu proposes to gamers is worthy of noteand we won't be in front of who knows how much explorable environments, however I believe that Sifu one of the best independents of the current year. We have come to the end of this review Sifua title that will also land on Xbox One, Xbox Series Xed Xbox Series S in the 2023 (as you can read in this article of ours) and which I strongly recommend not only to martial arts enthusiasts.
If you are interested in buying, all you have to do is go to the Instant Gaming website, where you can buy video games at truly discounted prices, and don't forget to stay updated by continuing to follow the TechGameWorld.com pages.
Plus points
Excellent artistic sector
Manic fight care
Fun gameplay
Points against
A few nicks here and there
Unexplorable environments
Bare-bone longevity