A new study from Lenovo conducted globally on employees of companies who have adopted remote working or smartworking shows how the use of the office has changed
A year after the global revolution of remote working, whether from home or anywhere else, the first major effects on the digital transformation of companies, and on data security concerns, emerge. According to the study Future of Work and Digital Transformation made by Lenovo, the overwhelming a majority of companies – 83% – expect work to continue remotely for at least 50% of the time, while 60% of employees not only agree but consider it a positive fact. These findings emerge from a global survey on the impact of remote work, including job satisfaction, le technological challenges and solutions, conducted in early 2021 in 14 countries, including Italy, on more than 8,000 employees and business decision makers in the IT divisions of companies of all sizes.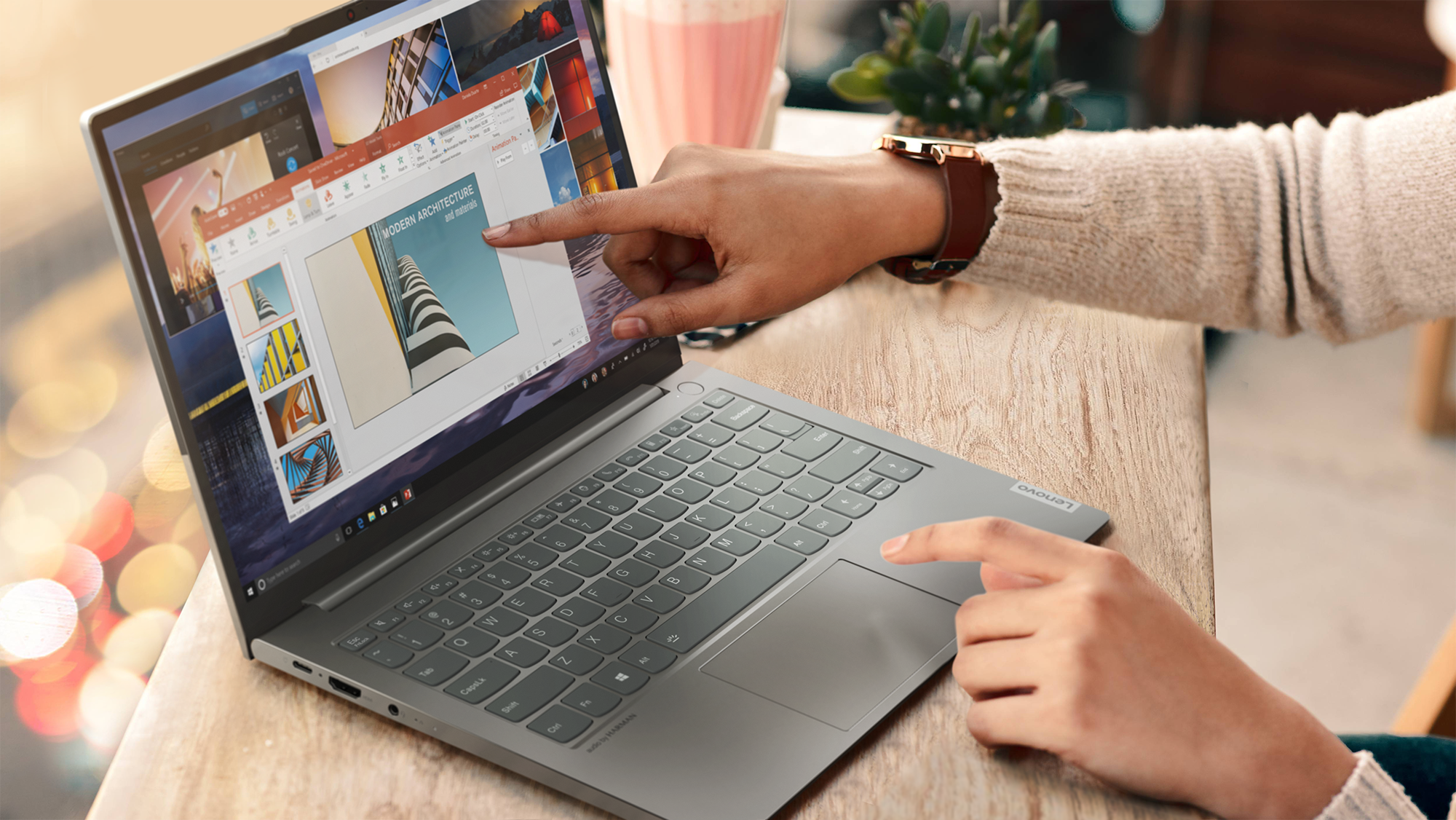 Among the most significant results, employees have adapted to the new way of working from home. The large majority of respondents, 83%, ask to continue in hybrid working mode, post-COVID, and that companies are more than happy to please them because it improves people's engagement and allows them to attract talent. The shift to remote work has transformed the digital approach, increasing the use of personal devices for work, the adoption of software and collaboration tools in the cloud, with a greater focus on data security by IT managers at companies of all sizes. The study also shows that the companies that develop and produce the technology play a fundamental role in the digital strategies of the future, while the Device-as-a-Service (DaaS) is establishing itself among medium-large companies, to simplify employee access to the most up-to-date devices, and to free up precious resources and use them for more strategic activities. Gianfranco Lanci, President and Chief Operating Officer of Lenovo:
With businesses and employees increasingly interested in a future of hybrid work and remote collaboration, IT faces higher costs of managing data security in compliance with regulations. More than ever, businesses need reliable technology partners to better manage their hardware, software and services to maximize value and increase security.
Smartworking: overcome the difficulties of remote work towards a new hybrid working mode
Despite initial concerns about the impact remote working might have on employees, the Lenovo study shows that the majority of workers have adapted particularly well to working from home and working remotely: 70% of respondents say that flexibility makes them more satisfied with their work. About 60% of the sample today prefer to work remotely at least half the time, and more than a third prefer to work from home for most or all of the time. A trend that grows among the workers of large companies, two thirds of respondents indicate that they prefer remote work for at least half of their time. It is common, especially in large organizations, to work in teams across continents and time zones, a situation that makes the need to be in the office less relevant.
However, there are many challenges to be faced, as the interviewed employees report. One of the most common problems is slow or unstable connection from home. About half of the employees of medium-sized (50%) or small (42%) companies report delays or difficulties in obtaining any kind of support from IT when needed. Companies should therefore consider PCs with integrated LTE or 5G connectivity to free employees from home WiFi networks and to provide greater security. Smart devices, services and software solutions capable of autonomously diagnose critical issues and prevent them they can help small businesses that typically don't have a structured internal IT team. With 90% of workers surveyed waiting to return to the office to meet with colleagues and 56% claiming to be more productive from home, it is clear that the role of the office is changing. The office is no longer perceived as the place to do work, it is transforming into a place to relate and collaborate with colleagues, leaving the most demanding activities that require concentration at home.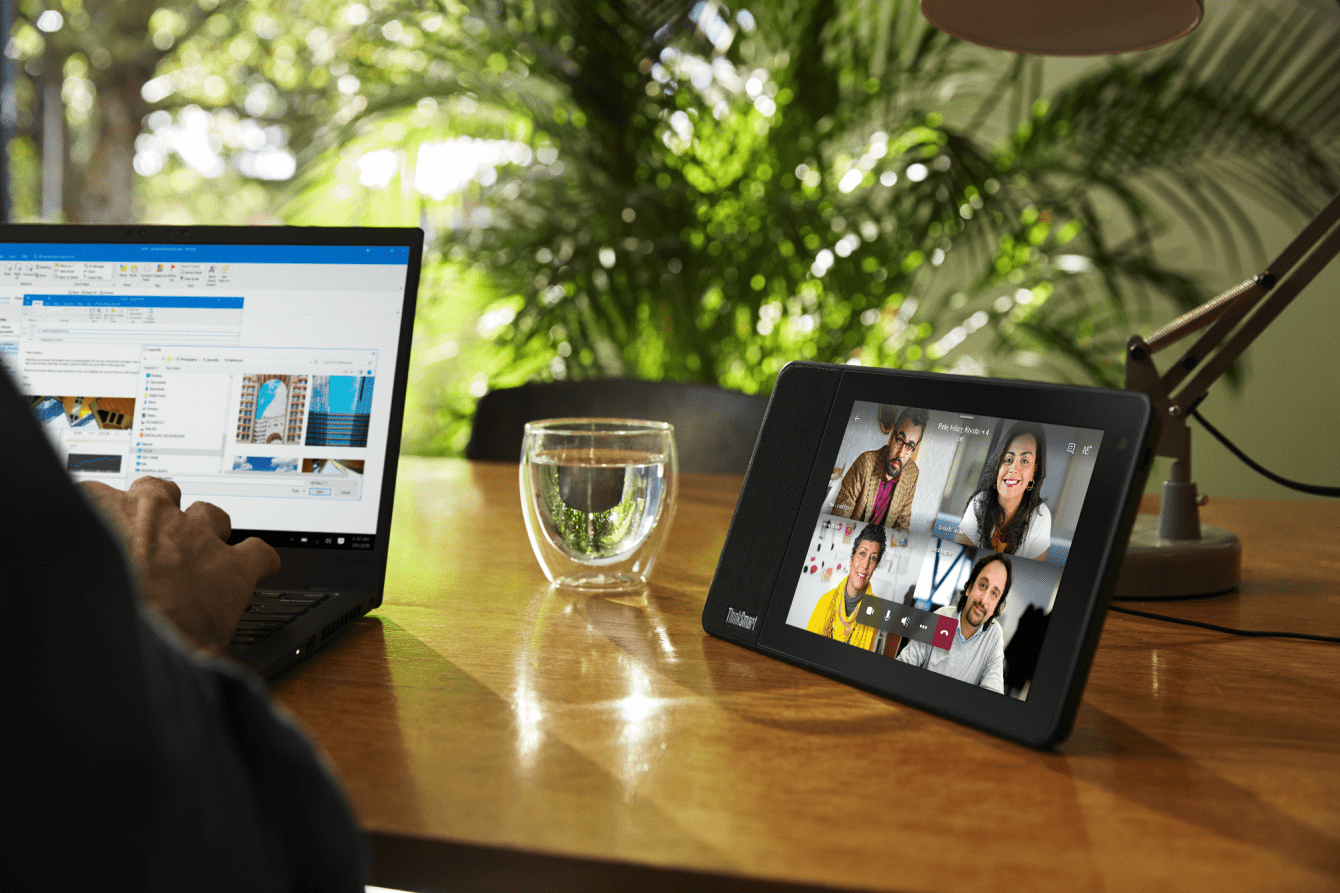 Smartworking: the overlap between personal and professional devices defines new working practices
Remote work has resulted in a number of new hardware, software and service solutions. The devices and technologies used for productivity become more and more personal and more and more collaboration tools. Employees they use their personal devices more frequently – laptops, smartphones and tablets – for work, with 79% of the sample saying they use their smartphone for work activities such as business calls and video calls, emails and chats. When it comes to PCs, the most sought after features in devices by employees of companies of all sizes are technologies such as artificial intelligence for noise cancellation during video calls, webcams with privacy shutter, blue light reduction feature eye strain, and more efficient systems for cooling devices. However, employees do not take sufficient advantage of corporate programs to fund their technology purchases. In fact, although 80% of IT decision makers say they are willing to cover purchases of technology devices for business use, in some cases only 22% of employees have taken advantage of this opportunity.
Unsurprisingly, 97% of employees believe it today collaboration tools, software and cloud, for video calls and simultaneous sharing of documents are essential. Nearly two-thirds of respondents say these tools improve productivity and efficiency.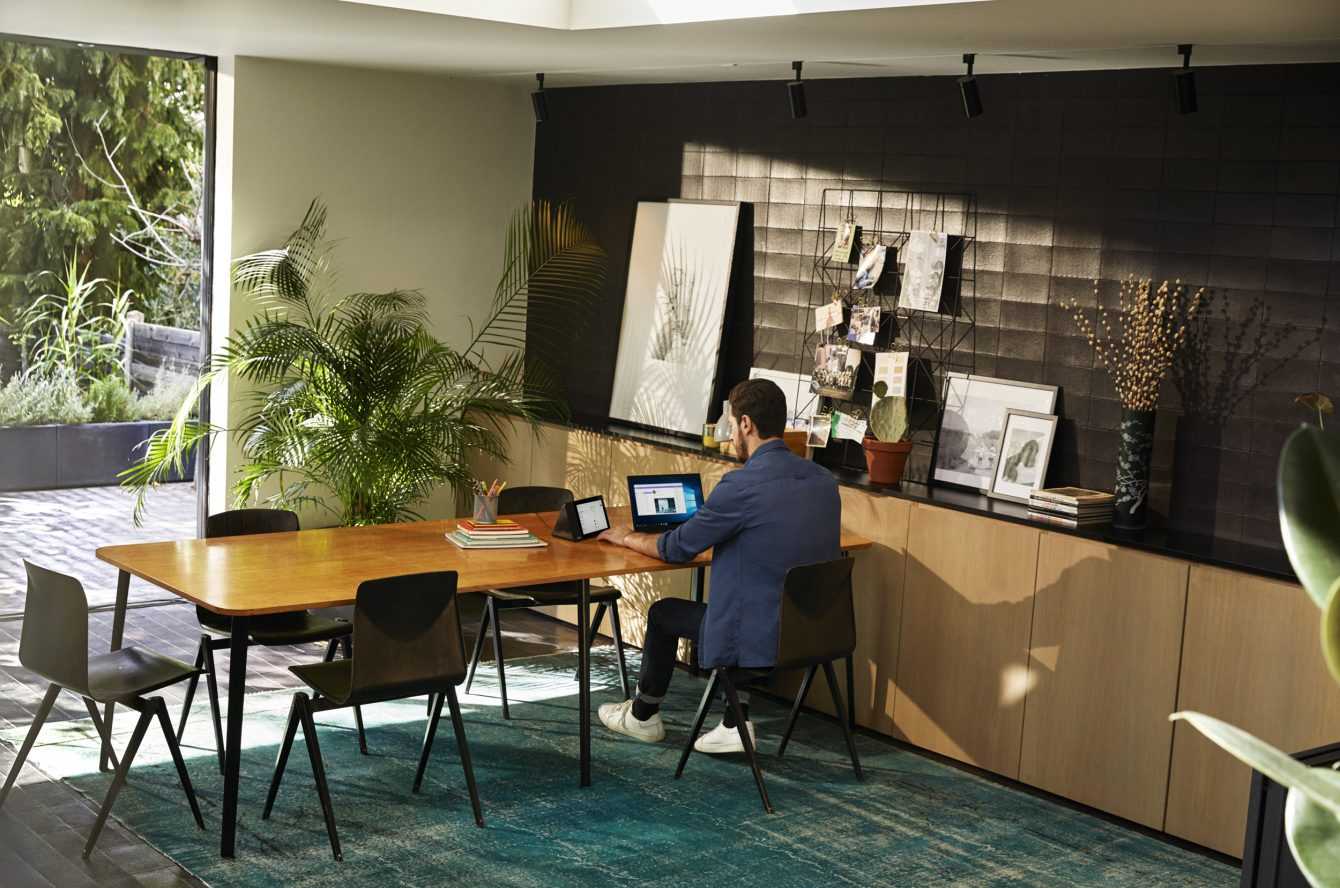 Innovation and security: the digital transformation driven by security and services
The growing remote adoption of collaboration and cloud tools – including i smart home devices that can increase corporate security risks – brought to the fore the issue of data security, which has become a priority in the IT strategy of companies moving towards digital transformation. A priority that puts a strain on IT resources. The IT decision makers interviewed say they feel more prepared to handle a possible emergency situation such as the one experienced recently with the pandemic, rather than one related to the threat of corporate data. Data security and regulatory compliance occupy the majority of IT resources, and most medium to large companies have already signed up for IT security management services.
Businesses of all sizes will have to strive to maintain security by integrating the protection services offered by partners, adopting a more agile and attentive business approach, focused on the cloud and data management. Regarding these needs, almost all companies report that they have a continuity plan of some nature in place, such as cloud-based data backup (45%), physical data backup (39%) and training activities on data security (39%).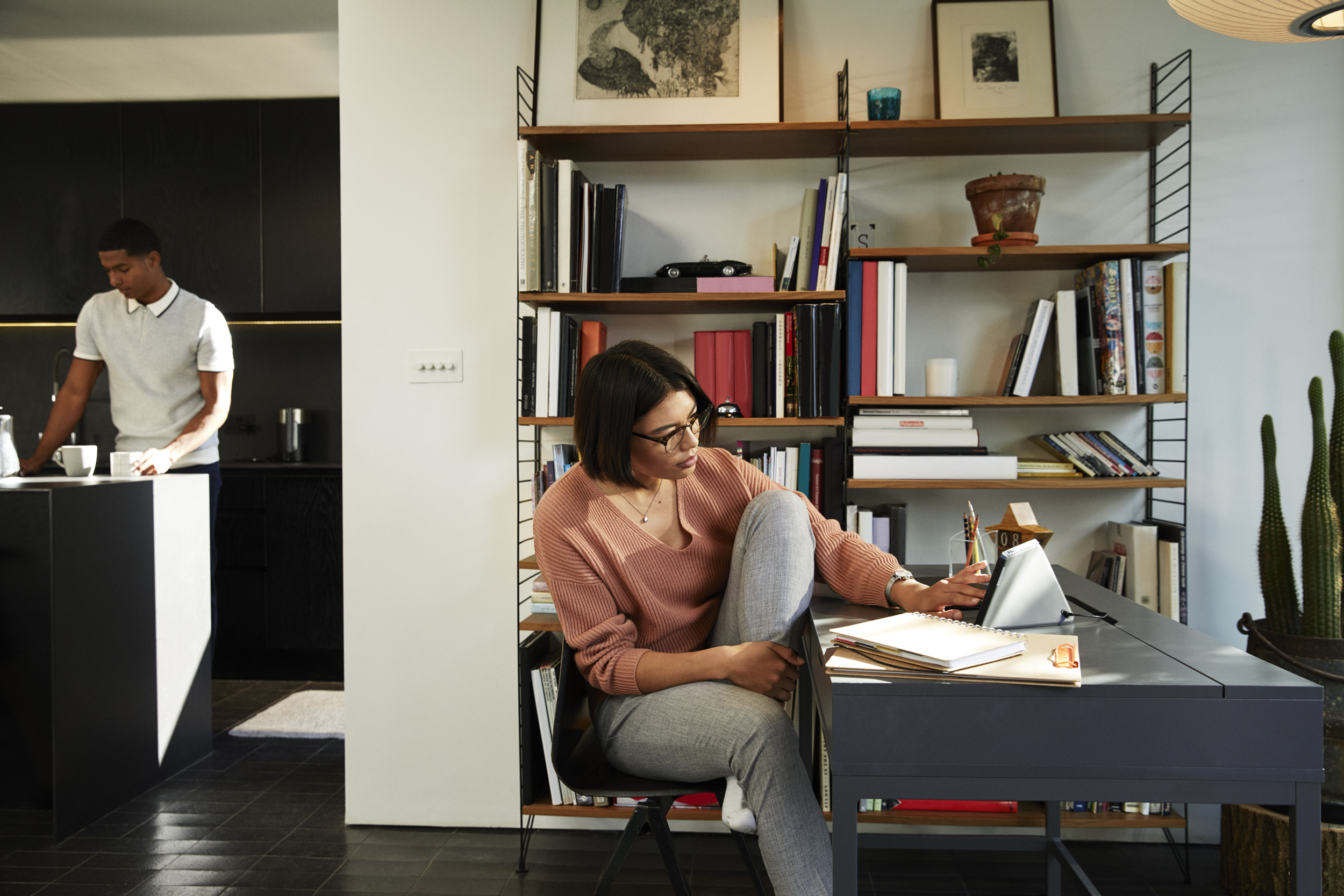 With the emergence of subscription services, IT decision makers, especially in medium and large enterprises, have expressed a growing interest in DaaS solutions because they allow you to keep hardware updated, meet needs over time and free up resources for more strategic projects. A tenth of the companies interviewed adopt DaaS type services, almost two thirds (63%) indicated a growing interest, in particular towardsEaaS (everything as a service) adopted by the consumer to the corporate one. The EaaS model is to be expected to accelerate IT deployments as ready-to-use, turnkey solutions, reducing installation times from months to days.
That's all from the hardware section, keep following us!