Also in 2021 Snap announces the Most popular lenses of the year on Snapchat. A way to celebrate the work of Snapchatters who create truly unique and fun augmented reality graphics to use on the social platform. Every day, all over the world, users use well over 6 million Lenses. A truly remarkable achievement in the world of AR.
Snapchat announces Most Popular Lenses of 2021
In the 2021 report, Snapchat ranked the 50 most used lenses, which have become trending and have involved the largest number of users. Divided into the 10 most popular categories this year among the community: tecnologia, shopping + beauty/moda, pop-culture, social good e musica.
The ranking can then be declined according to the country. In Italy, the most successful Lenses were:
Big Mouth: have been more than 6 million Snapchatters in Italy who used this Lens, which made their lips bigger
5.5 million of users have used a now classic lens, Dog Lens
They are well 4 million who turned into children with the Lens baby.
Lente also had an incredible success this year Cartoon 3D, used 3.8 million times, which transforms the faces into those of cartoon princesses and princes
Finally, in fifth place the Lenses Hello Lens, used by 2.8 million of Snapchatter in Italy in 2021 to say goodbye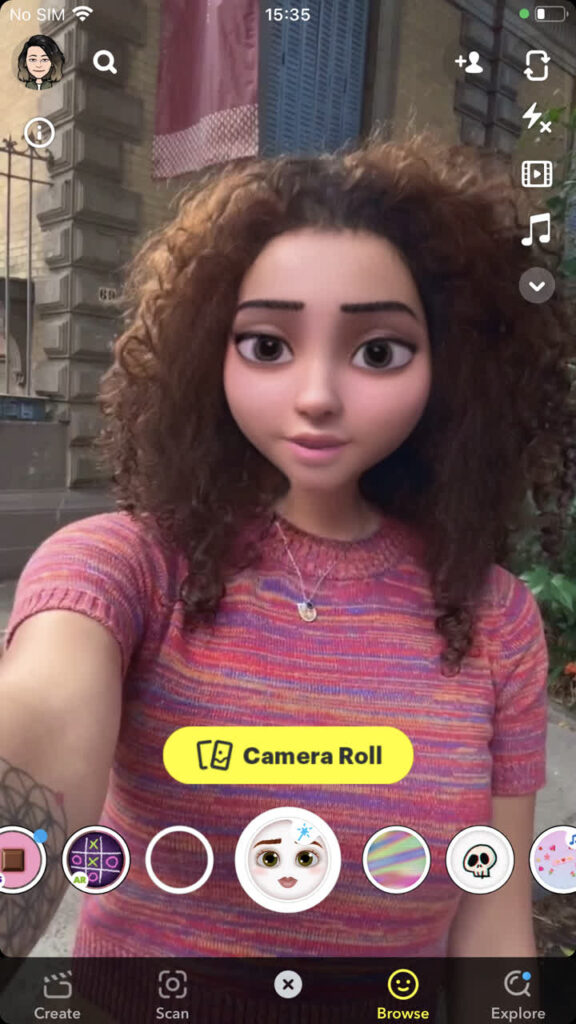 These five lenses have been used well 393 million of times in our country. A truly overwhelming success. As he explains Sophia Dominguez, Snap Head of AR Platform Partnerships: "We are blown away by the creativity and technical skills of our community, which have greatly fueled Snapchatters' interest in augmented reality. This year we continued to see creators, in addition to our Snap team, engaged in the creation of Lenses that, in addition to helping users to express themselves, also assist them in exploring the surrounding world and solving everyday problems ".
At this address you can find all the other information contained in the report, which gives a snapshot (without filters or Lenses) of the world of Snapchat in 2021.