Sony FX3 has finally arrived officially, a Sony Cinema series camcorder that brings the specifications of a professional film camera into the body of a mirrorless
As anticipated, Sony has officially unveiled the FX3 camera (model ILME-FX3), which combines the best of Sony's industry-leading Digital Cinema technology and the advanced imaging capabilities of Alpha mirrorless cameras to deliver highly expressive cinematic effects. . Sony FX3, the latest new entry in the Cinema Line series, guarantees cinematic quality results and professional levels of operability and reliability in a single product, to meet the needs of young content creators looking for new ways to express their creativity. In addition to offering spectacular image quality, it ensures great ease of use for small-scale, single-operator shooting. It boasts first-rate focusing performance, optical image stabilization, a design meant for handheld shooting and excellent heat dissipation, ideal for extended shooting. All in a light and compact body, in line with the performance and dynamism needs of today's content creators. Yann Salmon Legagneur, Director of Product Marketing, Digital Imaging, Sony Europe:
The FX3 was designed to turn creative vision into reality. It allows content creators to bring their visual expression to the world of cinema with engaging images. With Sony's Cinema Line series, we intend to continue supporting content creators around the world.
Main features
Sensore CMOS Exmor R full-frame retroilluminato da 10,2 megapixel and BIONZ XR image processor
Ultra high sensitivity with ISO expandable to 409,600 in very low light and over 15 stops of dynamic range
S-Cinetone profile inspired by the color science of the VENICE digital camera and also used in the FX9 and FX6 models of the Cinema Line series, with video recording up to 4K 120p
Lightweight and compact design with high operability for handheld, gimbal and drone shooting
Multi-threading machine body (1 / 4-20 UNC), which facilitates the connection of accessories
Removable XLR handle, with two XLR / TRS audio inputs
Image stabilization in "Active" mode also available for handheld shooting
Autofocus Fast Hybrid, Touch Tracking (Real-time tracking) e Real-Time Eye AF, also present on some models of the Alpha series
Uninterrupted (continuous) 4K 60p recording with effective heat dissipation and built-in cooling fan
Sony FX3: cinematic effects
The FX3 uses Sony's leading image sensor technology to deliver high processing speed and outstanding image quality. The sensor Exmor R CMOS full-frame retroilluminato da 10,2 megapixel (effective) for video shooting (and 12.1 effective megapixels for shooting) and the BIONZ XR image processor help ensure high sensitivity with minimal noise levels. The standard ISO range goes from 80 to 102,400 (expandable to 409,600 for video shooting) and, with over 15 stops, the dynamic range is impressively wide.
To meet the growing demand for greater expressive depth, the FX3 model, as well as the FX9 and FX6 cameras of the Cinema Line series, also allows you to create images fromcinematic expressiveness without post-production interventions thanks to S-Cinetone. Based on the science of color inspired by VENICE, Sony's flagship film camera, S-Cinetone delivers natural mids, soft colors and delicate highlights, essential for cinema-quality results. The 4K video recording function of up to 120 frames per second is built into the camera. The evocative images in slow motion (up to 5x) at QFHD resolution (3840 x 2160) with autofocus they give new expressive abilities.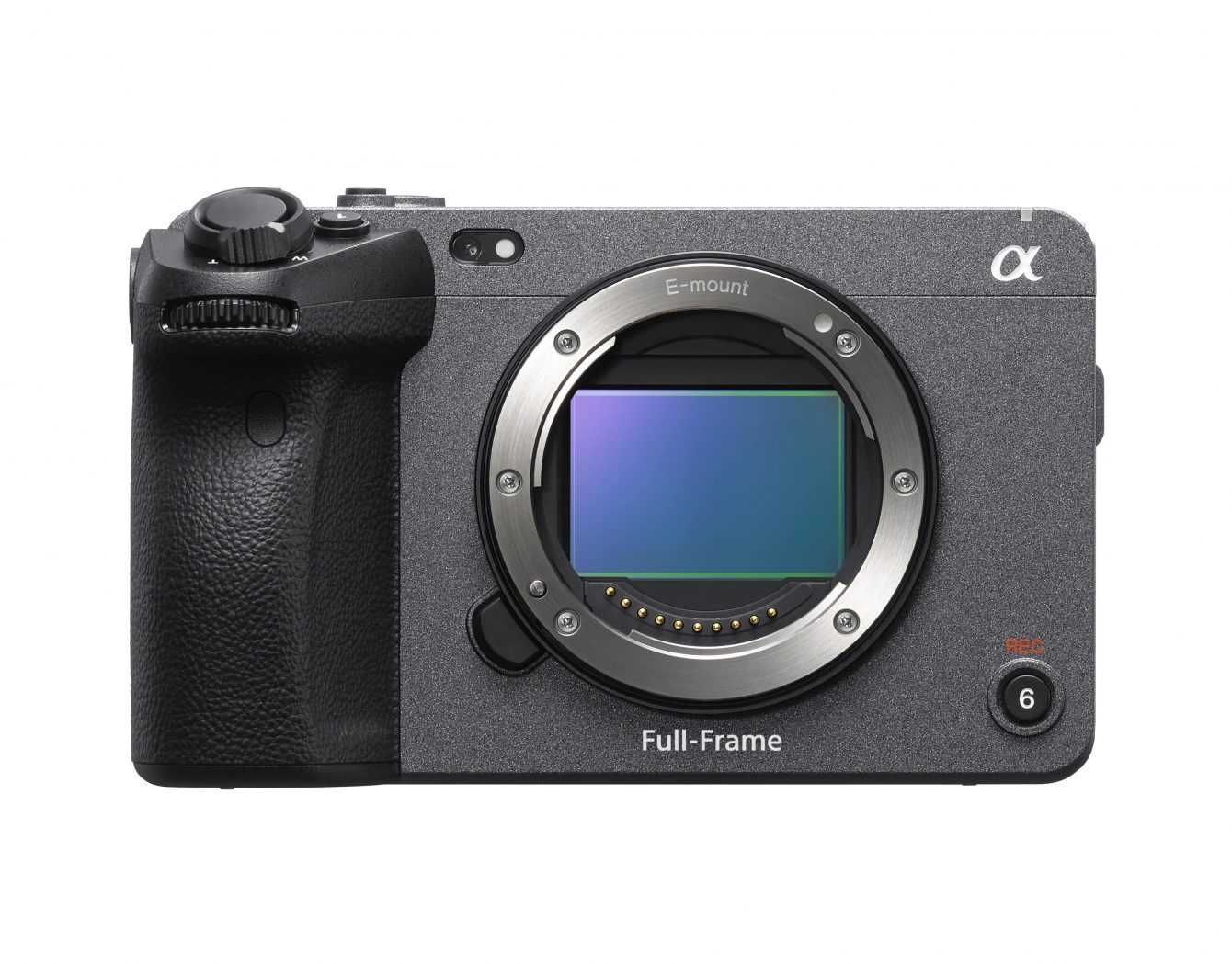 Sony FX3: comfort and convenience for one-man shooting
The lightest and most compact camcorder in the Cinema Line series is ideal for handheld, gimbal and drone shooting. It weighs just 715 grams, including battery and memory cards, and the camera body is 77.8mm high, 129.7mm wide and 84.5mm deep, excluding protrusions. The handle has been carefully designed to offer optimal flexibility, stability and comfort, even for long shooting sessions.
Designed in the name of mobility and efficiency, the camera body is equipped with five threaded holes (1 / 4-20 UNC), which allow you to easily connect compatible accessories, making it easier to transport the device and, at the same time, ensuring the lightness necessary for hand-held shooting. The XLR handle, supplied, is securely fixed to the camera body through the multi-interface shoe, without the need for special tools, and has three additional threaded holes for connecting accessories: two on the top and one on the end. Thus, external monitors, recorders, wireless microphone receivers, the cold shoe and other accessories can be securely connected. There maniglia XLR it also has two XLR / TRS audio inputs to ensure excellent audio quality, which can be further enhanced with the optional XLR microphone, which allows digital audio data to be transferred directly to the camera. The camera settings offer several audio recording formats, including the ability to record at 4 channels at 24 bit. Finally, being integrated into the handle, the XLR adapter does not require additional batteries or cables, all to the advantage of ease of use.
The Sony FX3 allows you to shoot in modalità autofocus Fast Hybrid AF, using the 627 points of the focal plane phase detection system. It also boasts Touch Tracking (Real-time tracking): simply touching the desired subject on the monitor activates autofocus and tracking on that subject. There technology Real-Time Eye AF it follows the eyes of the subjects, even when they look away, ensuring a fluid and precise focus. Additionally, in response to feedback from professionals, other AF features have been added and refined, such as AF transition speed, subject-dependent AF sensitivity, intuitive control and AF support during manual focusing. The adoption of these AF features allows the FX3 to guarantee stable, flexible and precise focusing and great ease of use in any situation, even when working alone. The Sony FX3 features the 5-axis optical image stabilization, especially effective for handheld shooting. The high-precision stabilizer and gyroscopic sensors have made it possible to introduce the "Active" mode, designed for shooting video in any format, including 4K. Thanks to the integrated image stabilizer, the image stabilization system works with a wide range of optics, including E-mount lenses, which do not have their own stabilizer. The FX3 also records image stabilization metadata, which makes post-production work with Catalyst Browse / Prepare more convenient.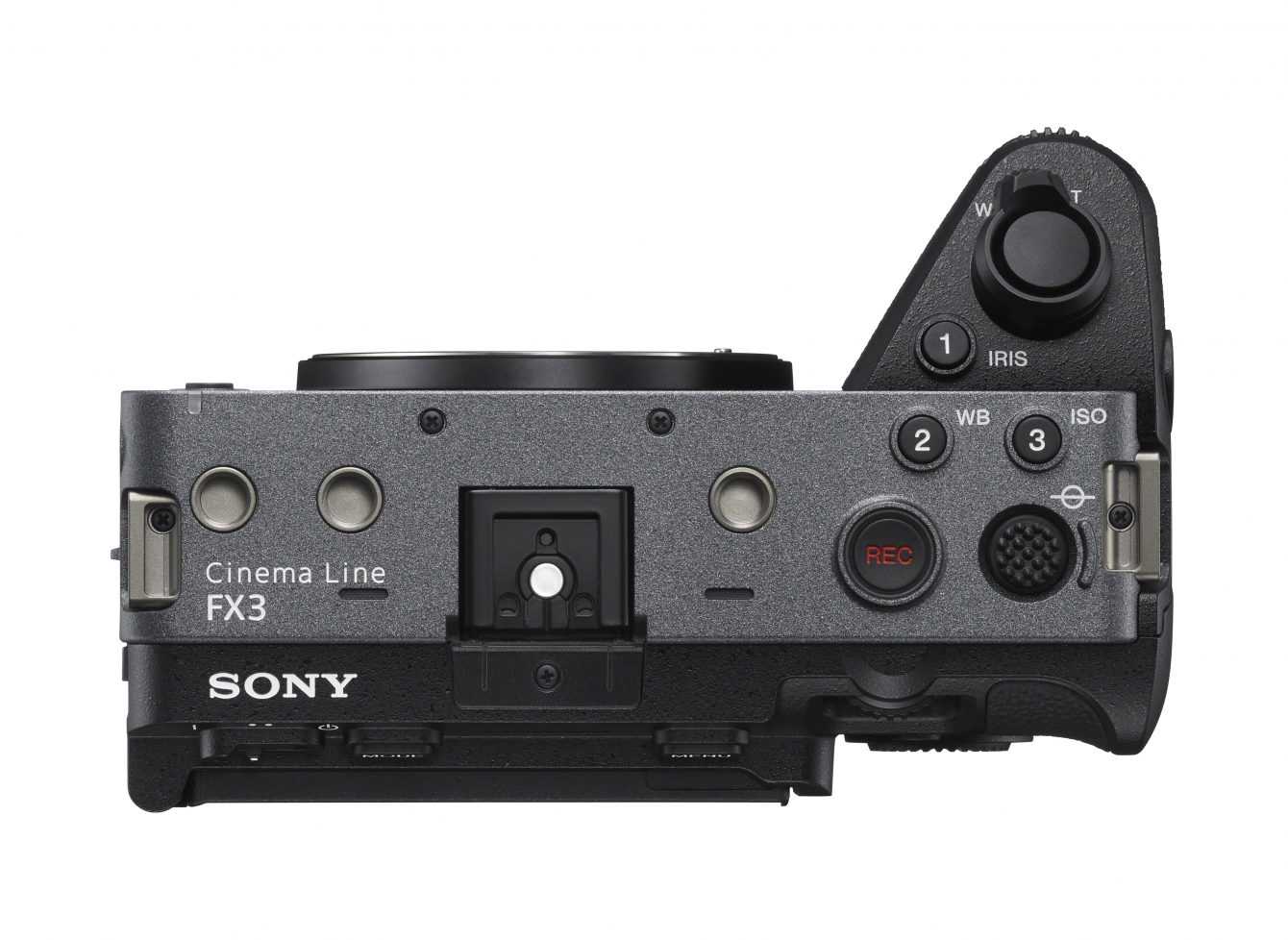 Sony FX3: operability
When it comes to professional control and operability, the company has made no compromises in the design of the Sony FX3. The most used buttons in video shooting, such as ISO, aperture and white balance adjustment, they are located on the handle and on the top of the camera body. And, thanks to the design of the luminaire, they can be used with one hand. The ability to assign 140 functions to 15 custom keys is a further guarantee of efficiency. The zoom lever, at the top of the handle, not only controls motorized zoom lenses, but also allows you to use themand Clear Image zoom with non-motorized zoom and fixed focal length lenses, resulting in less image quality loss and reducing the number of lenses required by many projects at times. The lever also allows extremely smooth zooming, which is difficult to achieve with the manual adjustment ring.
The recording lights are located on the top, both front and rear, of the unit, making it easy to check at a glance if the camera is shooting. The LCD touch screen, which can be opened laterally and swiveled in multiple directions, it is practical and easy to use, and is particularly useful in gimbal shooting, complicated angles, handheld shooting and many other situations. With flexible exposure mode, the FX3 switches between automatic and manual modes similar to other FX series devices for aperture, shutter speed and ISO, which can be set separately. A short press of the assigned custom buttons switches the bezel lock to manual, and a longer press toggles the Auto setting on or off.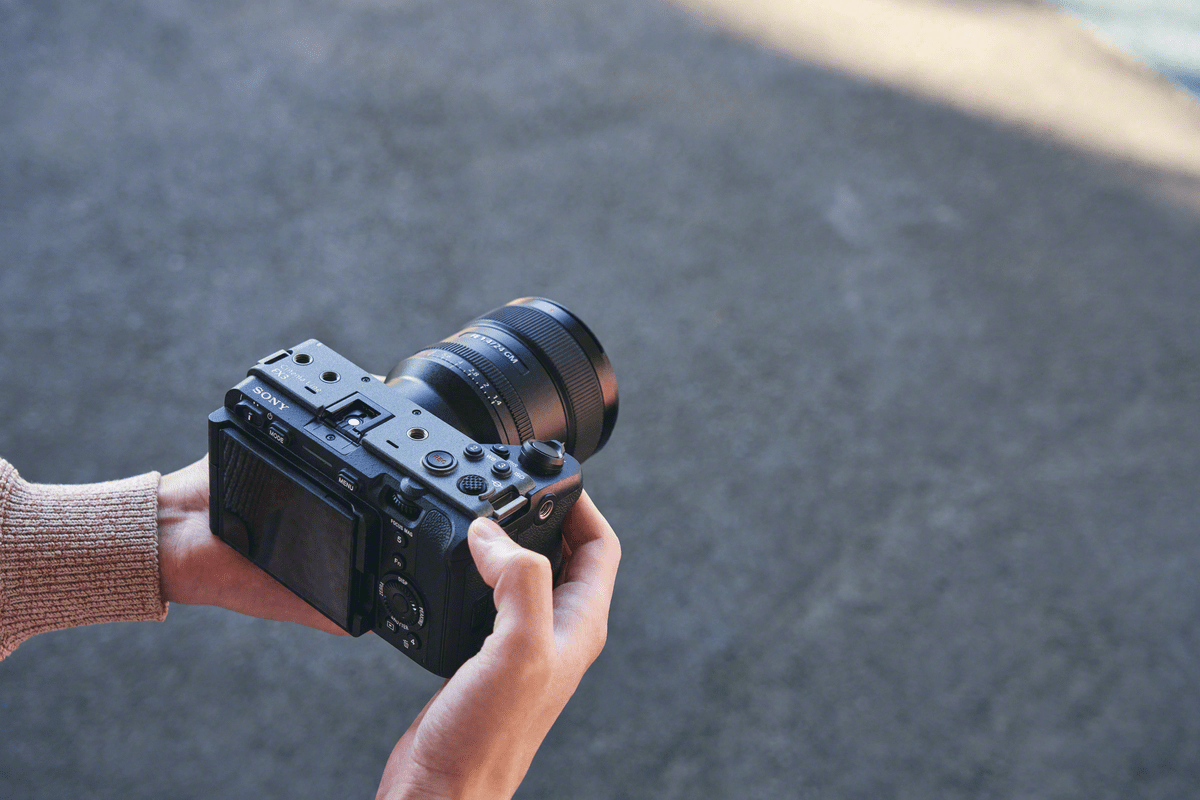 Sony FX3: Reliability
Content creators not only need advanced performance and functionality, but also a durable and reliable appliance. The Sony FX3 has one fan for active cooling, with effective heat dissipation, allowing uninterrupted 4K 60p recording without thermal shutdowns. The newly developed fan ensures highly efficient cooling. The design of the new camera is also dust / moisture resistant, while the frame is made of durable magnesium alloy. The supporto USB PD (Power Delivery) speeds up charging times, to allow for uninterrupted recordings.
Sony FX3: expandability
The Sony FX3 is compatible with several recording functions, including il S-Log3 gamma profile with S-Gamut3 color space. Cine, to deliver rich colors and intense tonal gradations for recordings with a wide dynamic and chromatic range. It also supports internal recording in formats XAVC S and XAVC SI in 4K (QFHD) and FHD and the XAVC HS format (MPEG-H HEVC / H.265, 4K only). You can configure the video output in 4K 60p 4:2:2 a 10 bit or in 16-bit RAW format to an external device via the HDMI type A jack. The FX3 also offers fast, media-ready slots of the future, with two CFexpress type A cards, which translate into unprecedented freedom of shooting. The same data can be recorded simultaneously on both cards for back-up purposes. During shooting, data logging automatically switches to the second card when the first card runs out of space.
The new camera has been developed with a view to advanced connectivity, to offer professionals a high-speed WLAN functionality (2.4 GHz or 5 GHz band) and a wired LAN connection via compatible USB-Ethernet adapter. The FX3 also supports remote PC sessions with the Imaging Edge "Remote" desktop application via Wi-Fi or connection Superspeed USB 5Gbps with USB Type-C terminal
Availability
The new Sony FX3 full-frame camcorder from the Cinema Line range will be available from March 2021 at Sony authorized dealers. For detailed information on the product, you can consult the official website. From the photography section that's all! Keep following us!