The impact of artificial intelligence on the world of technology will be enormous, especially when it comes to imaging. That's why Sony is considering integrating neural processors into its sensors to greatly expand the possibilities
Thanks to tecnologia stacked Sony has managed to implement a memory layer inside its sensors, allowing it to achieve performance in terms of speed that was previously unthinkable. The same thing could be done to accelerate loads of artificial intelligence, through an image sensor that you integrate a layer containing logic suitable for accelerating machine learning tasks.
Especially in the image processing industry artificial intelligence is making technology make great strides as large amounts of data are available (just think of the social networks that churn out huge quantities of images every day) that can be exploited in training processes.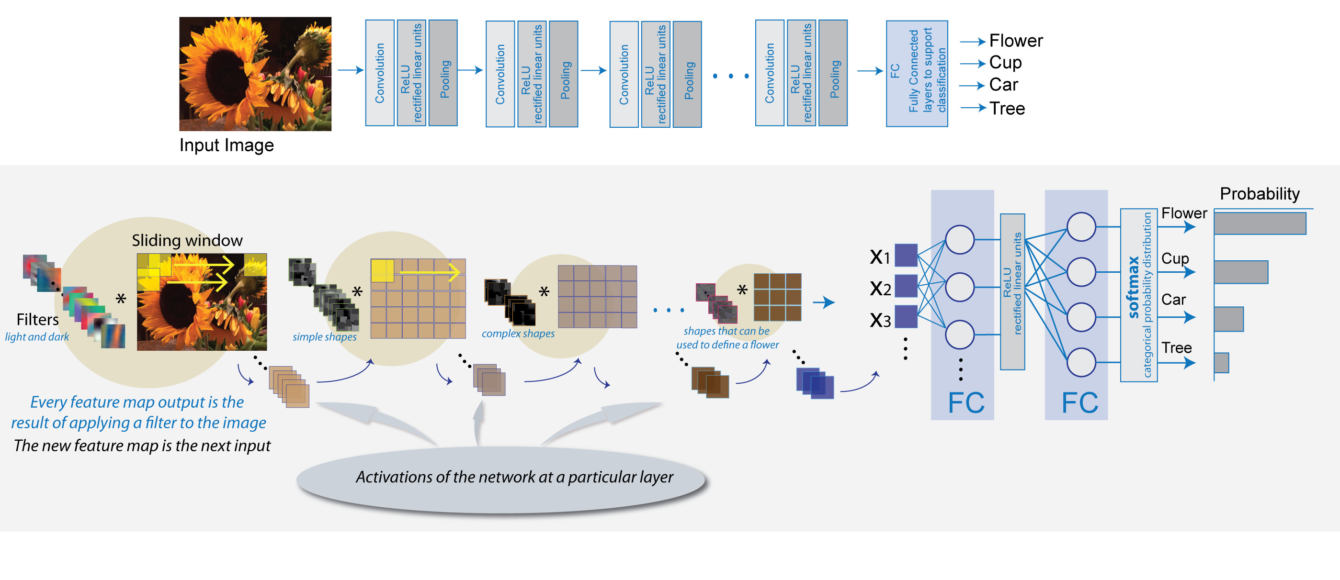 Sony: sensors with integrated artificial intelligence
Sony has released a detailed overview of the future of the semiconductor business. It appears that about 80% of photographic sensors are produced for the mobile and automotive sector. "Classic" imaging businesses – such as photography or film – play a marginal role in total semiconductor sales. However, as has already happened with SD cards, the good news for "old style" photography enthusiasts is that the mobile or automotive business are two important engines of innovation of technologies that we will be able to see implemented also in sensors dedicated to Sony's Alpha cameras and also of other brands that rely on the Japanese manufacturer to source semiconductors.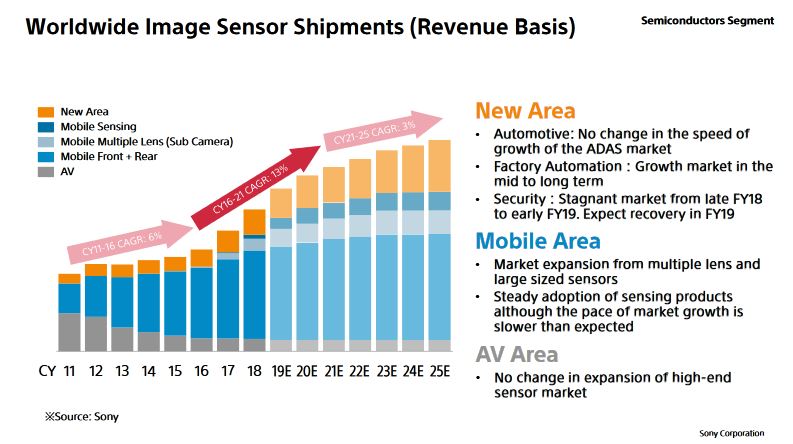 Sony sensors with artificial intelligence may soon be a reality
One of Sony's main goals is integrate at the hardware level the circuitry necessary to accelerate artificial intelligence algorithms. As already anticipated, the engine for the development of new Sony sensors with integrated artificial intelligence is not the photographic market, but it could benefit from these reflex technologies so to speak. The hypothesis is that it is possible to improve the recognition of objects in the scene and consequently the autofocus tracking thanks to artificial intelligence algorithms. However, it is very unlikely that we will see these technologies implemented in a camera very soon, even if indeed the market is stagnant and would require a big push for innovation. It would be nice to see a small demonstration of this in the upcoming Sony A9 II, but it seems really impossible as mirrorless should already be in development.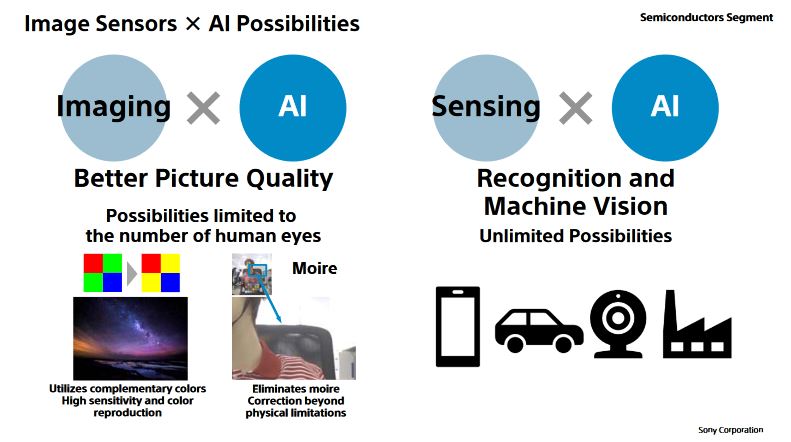 The words of the house on the new generation of semiconductors
Here is a small summary of Sony's statements regarding its role in the semiconductor world, disclosed by Sony Alpha Rumor:
We expect to take advantage of the superior technology that Sony has developed in this area [sensori a semiconduttore] to maintain our position as the industry leader in the future.

About 80% of CMOS sensor sales are for smartphones. Although this market has matured, the demand for sensors continues to grow due to the adoption of more sensors and larger sensors in smartphones. The demand for time-of-flight sensors in smartphones is also expected to increase.

Although it is necessary to invest in more production capacity in the coming years, the production capacity of CMOS sensors will not become obsolete, resulting in large long-term returns on investment.

There are initiatives in long-term growth prospects such as automotive sensors and Edge AI.

Business expansion into fields such as distance measurement and the automotive sector. Sony's automotive sensors are receiving positive external feedback.

CMOS image sensors stacked to be made smarter by incorporating AI capabilities at a logical level.

Sony will also actively pursue alliances with partner companies. It recently announced an MOU with Microsoft to partner in the artificial intelligence industry.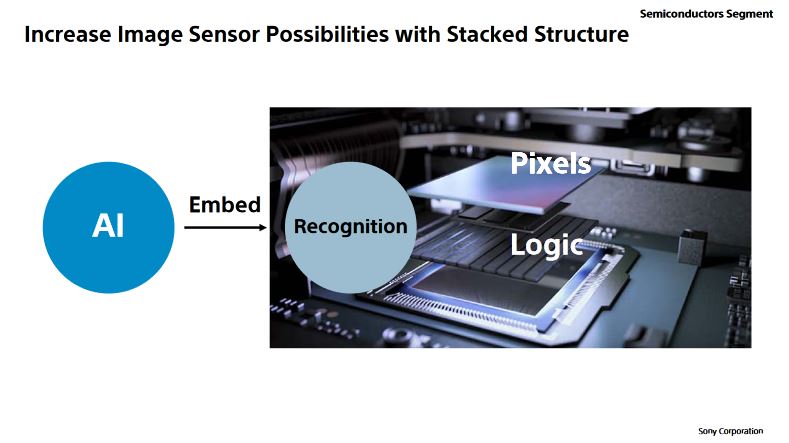 The Japanese giant therefore does not intend to give up on its battle horse, that is the image sensors, and will push even more to meet the needs of the market that is currently in the hands of the mobile sector, but in the future it will probably be undermined. from the automotive sector.
The photographic market will play a bit of the role of the hyena instead: it will wait for the lion to strip the prey and then sling on the remains to get out all it can. Certainly artificial intelligence in photography could have a huge impact: a sensor capable of processing data, quickly recognizing the subject and predicting its movement would certainly be a great help. In addition, many other automatisms could see their performance improved, leaving the photographer "only" the creative task of composing the image to tell the story. But this will happen in the not very near future. And then all serious photographers shoot manually right? In fact, the exhibition is an integral part of the communicative background of photography. So not bad. However, we will continue to tell our stories.
With or without artificial intelligence. From the photography section that's all! Always remember that the most reliable sensor is always and only your artistic vision.