Having surpassed a billion users and established itself as a direct rival of WhatsApp, now Telegram wants to throw one Premium version, with new ones functions a payment. A version of the app that, at least for the moment, it won't change conversations between users but that will allow disable official announcements from channels that we follow.
Telegram Premium, you can remove advertising with the paid version
Almost a year ago now, the founder and CEO of Telegram Pavel durov had announced that the messaging app wanted to start monetizing. In other words, to earn directly with the service offered by the app, which it did not do in the first phase of expansion. The first step to do this was to introduce advertisements.
Telegram, however, acted rather discreetly, without upsetting the user experience in its entirety. In fact yours conversations with friends haven't changed at all: advertising has made its debut on Telegram channels, not in private chats. This allowed users who only wanted a secure and privacy-conscious app to text to have a smooth experience. Something that has allowed Telegram to find many users, especially after the change of WhatsApp privacy policy and after the problems with Facebook services that happened this year.
But now Durov has announced the arrival of a Premium version of Telegram, therefore for a fee, which allows remove those official ads as well in the channels for those who do not want to receive unwanted advertising.
No advertising on Telegram channels
Durov explained that there will be two major changes in the messaging app starting later this month. The first concerns the possibility of disable official announcements. Durov explains that: "We have already started work on this new feature and we expect it to be launched this month. It can be framed in the form of a low cost subscription, which will allow any user to directly financially support the development of Telegram and never see official announcements in the channels. "
So a Premium version of the app that allows you to remove ads from channels. But that in the future could also lead to interesting new features of all kinds. The CEO has already explained that, although none of the functions currently active on Telegram will be put "behind a paywall", in the future paid features may arrive.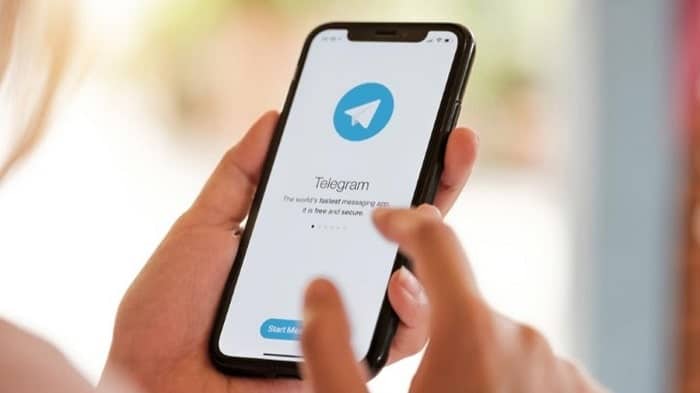 But also the channel authors will be able to remove official announcements and advertisements for all registered users. However, Durov explains that "At the moment we are calculating the economic conditions of this option". But soon "advertisers will be able to post "invisible" ads on any channel which, provided that the cost of publication is sufficient, would result in the lack of ads in that channel ".
Basically, those who have an offer channel (like ours) could remove the official ads, leaving only those tailored to their users. An interesting added value, especially now that Black Friday is approaching.
Discover the best offers of the day on the techprincess Telegram channel[/box]
Telegram Premium will not affect your conversations: private chats will not be paid
Durov, however, wanted to reassure: the changes will only take place within the channels, which are a way to advertise a business. Your private conversations will remain the same, with no ads or subscriptions required.
To use his words directly: "Telegram will not show advertisements in the list of chats, private conversations or groups. Advertising will only affect large channels-services, where there is already advertising and whose support leads to higher costs by Telegram ".
The explicit goal of the service is "to work on functionalities that will allow Telegram to become a break-even project. Our priority in this process will remain the interests of users and content authors. " Telegram with these subscriptions and advertising on the channels therefore wants to pay for the space on the servers and the employees who work to always bring new features to the platform. Without getting to pay us to send a GIF of the Simpsons to our friends.
At the moment there are no official dates or set prices yet. We will keep you posted.