Tellows is a handy application that you can install on your smartphones to get information on unknown numbers that contact you and protect yourself from the fearful telemarketing or even scammers! So let's find out how it works and what are the advantages offered by the Tellows app in this review
Today day the smartphone is no longer just a phone, but a real computer always connected with integrated many multimedia features ranging from photography to the use of content. By now, among social networks and increasingly advanced messaging apps that also allow the sharing of audio messages, we have almost forgotten the purpose for which the smartphone was created, that is to call. They haven't forgotten it instead the numerous telephone advertising and call center services of telemarketers that are becoming more and more aggressive and insistent in order to scrape together some customers, sometimes even in a not very "legal" way if we want to put it this way. However, making calls and receiving calls is still a sacred right for all of us, as well as a professional necessity for many people. How to do then a free yourself from the stress and waste of time caused by tele-nuisances? Tellows thinks to recognize and give us information on unknown numbers!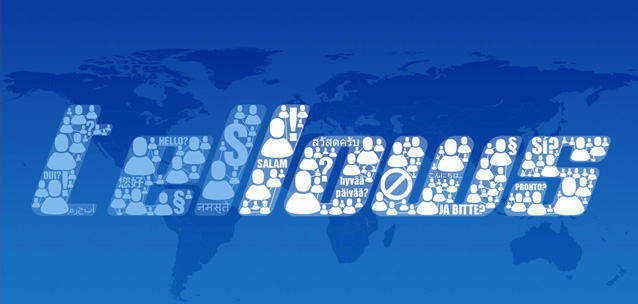 Tellows: your number is very precious | Review
Have you ever answered some unknown numbers and, after having endured several minutes of incessant publicity and "unmissable proposals", ask yourself: "But how the hell did a call center in French Polynesia get my number"? Well know that your phone number is very valuable for all those who want to offer you special and unmissable offers on some type of product or service. Since the days of advertising on TV with Comma the kitten and "Send code 01 to receive this magnificent ringtone" with which mobile services could take tens of euros from your traffic, today the methods of earning through telephone numbers they have been very refined. Many free online services and apps we download may require you to enter or access your phone number. The data collected in this way could – not always be clear! – be sold to companies that manage telematic advertising. And so dozens of calls from unknown numbers begin to arrive, even from very distant cities or countries. Very often these calls are insistent and annoying, it would be useful to have an effective way to distinguish them from truly useful calls, such as that of the notary who telephones you from the village of Rima San Giuseppe to warn you that your old aunt is leaving you one hundred thousand euros as an inheritance. Here comes the Tellows app.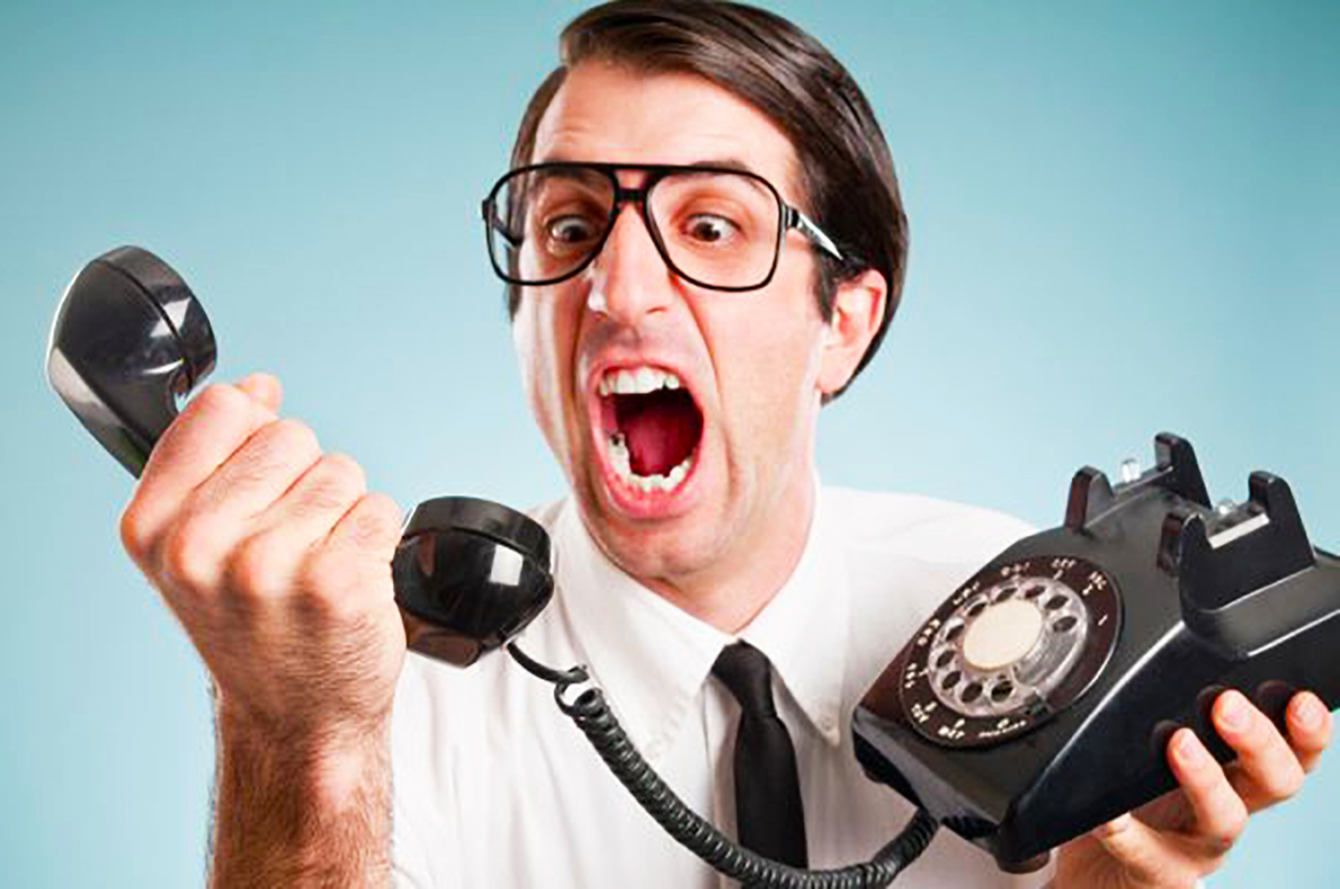 Tellows: app interface and usability | Review
Before understanding how Tellows can help us track down unknown numbers and protect us from aggressive telemarketing that wastes our time, let's spend a few words ongraphical application interface and usability. We anticipate that this is a bit of the weak point of the application which from this point of view is still a bit rough and spartan. The application actually it is very simple and no frills: few buttons, few (but useful) features and very few customization possibilities that therefore do not create confusion. The problem is that the graphical interface is not very accurate and therefore it is not clear, at least initially, where to press to find what you are looking for. When you start the application, a 3-page guide appears which should explain how to access all the features. Unfortunately, forget the interactive videos and all those found at "Dora the explorer" to explain how the app works: it is only about ten gray lines per page; a little boring, but very useful, read them won't take long!
After a bit of experience, the simplicity with which the app was designed takes over and you will not find it difficult to navigate inside and find what you want. There are some alignment defects in the interface and some parts of the text are not translated well – or I'm not at all! -, but nothing that jeopardizes too much usability as a whole; only nowadays we are used to very beautiful applications and Tellows at this juncture disfigures a little. One last note: to access advanced services, such as the premium version, you need to register. You must necessarily use an account from another platform such as Facebook, Google, Yahoo, etc … or create a My Open ID account, a platform designed precisely to avoid registering different accounts for each service you want to access.
Tellows: an archive of unknown numbers at our disposal | Review
We come to the main function of Tellows or that of tracing unknown numbers. All of this is essentially possible thanks to a huge archive of telephone numbers, carefully cataloged thanks to a very long work and the contribution of numerous users, organized by the Tellows algorithms. In fact, even if the app has not been out for a long time, the story of Tellows began much earlier: we are talking about a heritage of more than 200 thousand users which have produced almost 2 million reviews on the numbers you will try to track down.
The Tellows archive will not only serve to track down unknown numbers, but above all it will provide you with lots of additional information such as the company using the unknown number and the country it comes from, so you can gauge what it is. The main and fastest way to do your evaluation is the Tellows score: a grade from 1 to 9 which summarizes user reviews and other parameters useful for obtaining an objective and impartial evaluation. Scores below 5 indicate a safe number, a score of 5 indicates a neutral rating or that there was not enough data to give a score, and finally, scores above 5 indicate potentially dangerous calls.
Once the application is installed, it will import the call log into your personal archive which you can consult to read the score and reviews of other users to the numbers that have contacted you. You can also decide if have Tellows block numbers associated with calls that you think are annoying or useless. But does it really work? During my trial of a few weeks I received about twenty calls from unknown numbers and the 63% were correctly labeled, while the rest received a score of 5, with no reviews to rely on. Not bad, but there is definitely room for improvement. However, we keep in mind that the database is constantly updated and you can make your contribution: you can enter your reviews, rate the numbers that call you and give feedback on the reviews present. All this will serve to improve Tellows' useful service.
Tellows: protection from telemarketing in real time | Review
However, the problem remains: do I answer or do I not answer the incoming call? How do we know if it is annoying telemarketing or aunt's inheritance? Fortunately Tellows offers a unique and very useful feature: the real-time protection. Basically the application generates a pop up window whenever you receive a call from a number not stored in the phonebook that you will see superimposed on the screen. The window will contain all the information available in the Tellows archive regarding the unknown number that is contacting you, therefore the score, the company that is using the number and the origin of the call. This way you can easily recognize any annoyances and telemarketing operators, avoiding getting trapped in a tedious aggressive advertising conversation. Very simple then! Just activate the real-time protection function and consent to the necessary permissions. From now on, only by lifting the ringing smartphone, you will be able to know who is calling you and if it is worth answering. This could save your lunch break from an "unmissable offer" or secure a substantial legacy.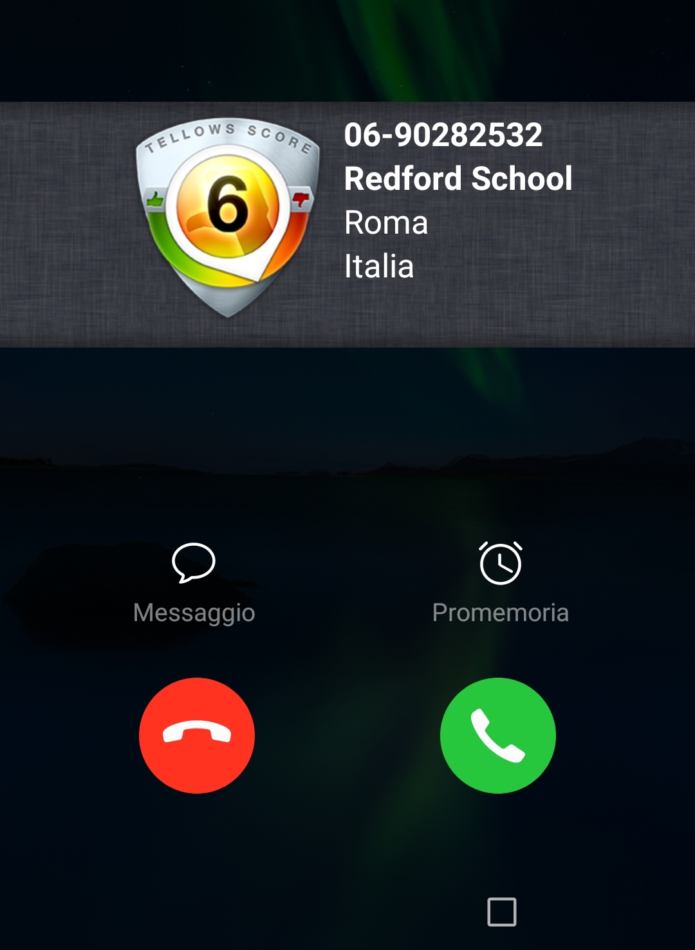 Conclusions: useful, but not fundamental
Let's take a look at this Tellows review. Certainly most of the features are not fundamental and peculiar. To trace the unknown numbers it would be enough to access the Tellows website, which also offers some additional tools not yet integrated into the application such as statistics. The black list service to block unknown numbers that we consider dangerous has been integrated in all smartphones by default for years. The true added value of Tellows it's real-time protection that can actually save lives in some cases. The app is available for both Android and iOS devices.
There are several paid services available such as the download of the black list created and updated by the Tellows team which will automatically block all numbers deemed dangerous even without an internet connection, the license keys for the API to integrate Tellows services into other products and obviously the removal of advertising banners. Most of the additional services are available by activating a premium account of the application at the cost of 4.99 euros per year. It is not much, but in all honesty, at least for the moment, the additional services do not justify the payment of a subscription: you survive very well even without, after all nowadays the connection to the internet network should be available in an almost stable manner. everywhere. Paying the subscription would be more of a way to gratify and spur Tellows' work. Ultimately this application is certainly very, very useful and interesting – especially I repeat for the real-time protection function against annoyances and telemarketing, but in reality you can still survive with the features integrated in modern smartphones. Anyhow the free version of the app is light and will not weigh too much in the balance of your smartphone, we might as well install it!
From the mobile devices section that's all, we hope our Tellows review was helpful! Keep following us for many other news, reviews and insights!
Points in favor
Very simple and intuitive app after some practice
Real-time protection
Very large archive of numbers
Points against