Tesla starts sales of the new Cyberquad. However, this is not a new vehicle from the Californian company that goes alongside the future Cybertruck. Through its official shop, in fact, Tesla has started the sales of the Cyberquad for Kids. It is a mini quad for the little ones made with a design that incorporates the Cyberquad which in Tesla's original plans should be an accessory of the future Cybertruck.
Tesla's new Cyberquad for Kids is available for purchase
Tesla's new Cyberquad for Kids can be driven by children with at least 8 years of age and can reach a speed of 16 km / h. The range is 24 kilometers and a time of approximately 5 hours is required for a complete charge of the battery. Tesla's new children's vehicle is available for purchase on the official company shop. The asking price is $ 1,900 with 2-4 week delivery (for American customers, the only one at the moment who can buy the Cyberquad, delivery by Christmas is not guaranteed). The expensive toy for the little ones can be a real preview of what the future Cyberquad should be over the next few years.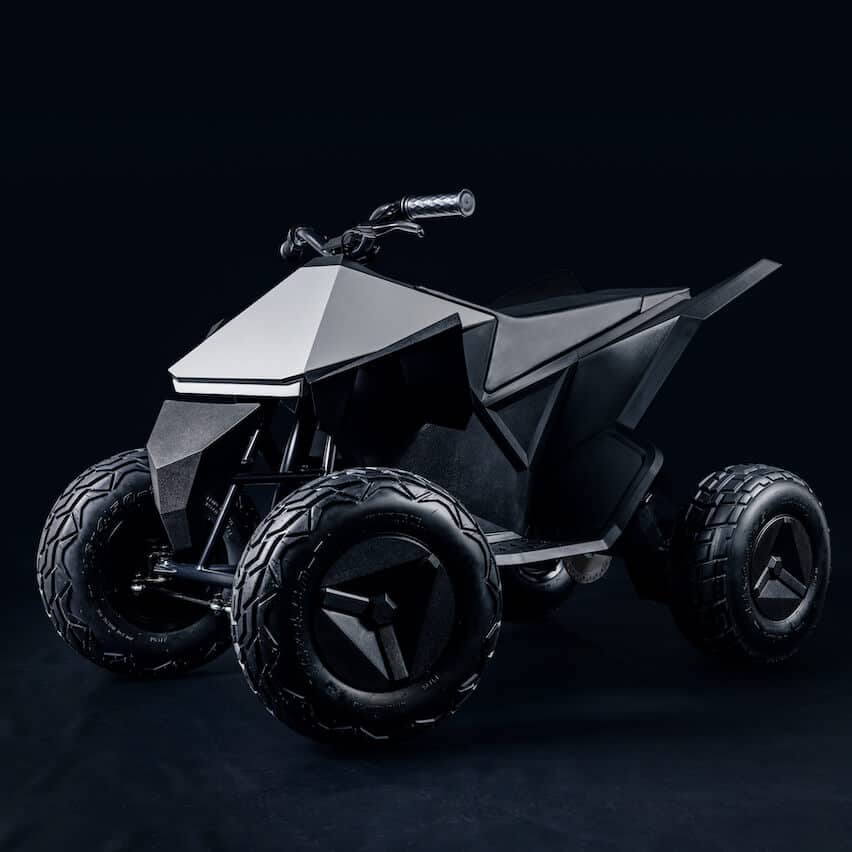 The video of the new vehicle
The first video of the new Cyberquad in action was released by Franz von Holzhausen, chief designer of the company. You can take a look at the video below: