Apple Watch SE 2022.
Aka the cheap Apple Watch. Or so we like to call it.
In reality, "economic" is not the correct adjective since the expense starts and 309 € that no, there are not a few. But – and now we can say with certainty – they are well spent.
It undoubtedly has some less functionality and aesthetic shrewdness than Watch 8 and Watch Ultra but does an excellent job, providing essential information and supporting you throughout the day. But let's go in order and understand what distinguishes it from the older brothers, what it offers and to whom it is suitable.
Apple Watch SE: the differences
SE is the acronym with which Apple identifies its entry-level products. Or rather, those products that sacrifice a little something in exchange for a more affordable price; a price designed for those who love the Cupertino ecosystem but don't have a big budget.
However, we must remember a fundamental element: the sacrifices are few and well studied.
And this applies to both iPhone and the new Apple Watch.
We are faced with a product from elegant sober ed design, with the main body made of 100% recycled aluminuma low weight and two cuts: 40 mm o 44 mm. At first glance it may seem the same to some old model but in reality the back of the case has been redesigned and is now made with a new process that reduces its environmental impact.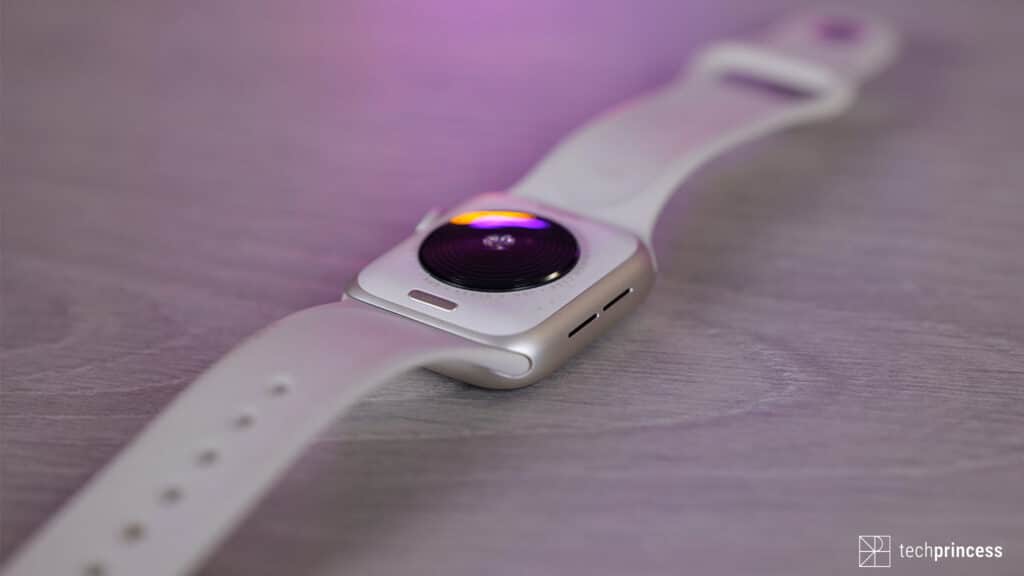 When placed next to Watch 8 and Watch Ultra it doesn't look bad, but you will notice that the display is not the same and the frames are a little more sloping. In fact, you therefore have a little less space available, whether it is to consult a map or read a notification.
Manca poi l'always-on display but, honestly, it's not something we've missed. After all, a gesture is enough to wake up the screen and find out what time it is.
The other big difference with the older brothers concerns the sensors.
No blood oxygenation, no ECG, no temperature.
Even in this case, however, it is not an absence that has weighed on our daily use. Having no particular needs regarding health monitoring, the heart rate measurementcombined with the app for monitor the cycleal remider for drugs and al sleep tracking, has fully satisfied us.
Apple Watch SE 2022 review: the similarities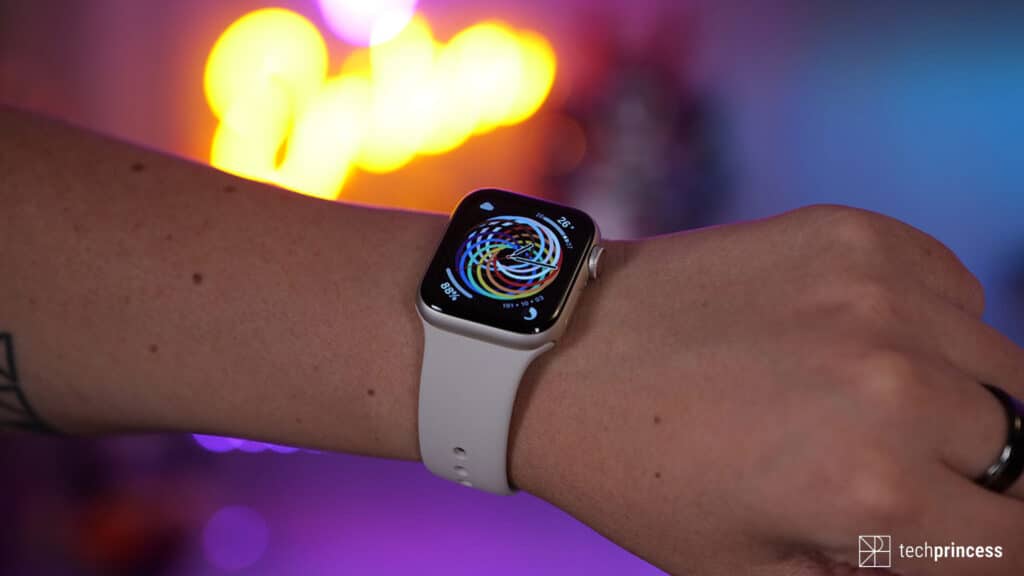 All other functions and features come alongside Watch 8, starting with chip S8 which guarantees excellent performance and maximum fluidity. There are no slowdowns, hesitations, difficulties in processing commands: you ask, Apple Watch SE 2022 answers. Immediately.
We also find water resistance, with the possibility of reaching a depth of 50 meters, to keep the number of laps under control and to record the split times. Sports lovers can also count on the app Work outwhich has been improved with the arrival of watchOS 9: it boasts the addition of new parameters, from the length of the stride to the vertical oscillation.
We also have for sportsmen support for Fitness +with 11 alignment types, over 3000 workouts and new additions every week, and the new Compass which, thanks to watchOS 9, allows you to mark your current position and be guided to the starting point.
If physical activity is not your priority, you can simply take advantage of the Activity app to move around as needed. The movement rings in fact remind you to burn the right amount of calories, not to spend too much time sitting and to walk at least 30 minutes a day.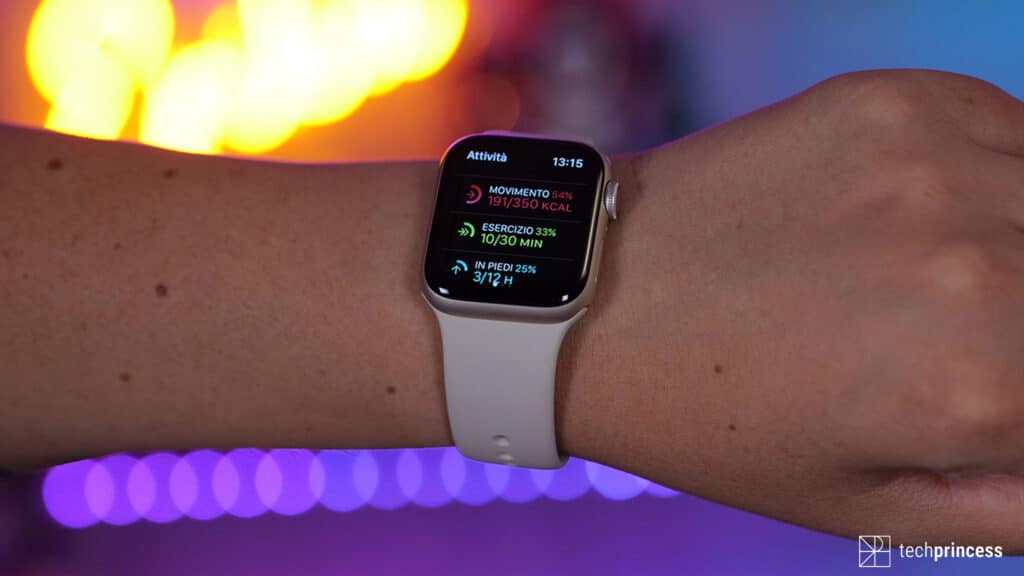 Then there are push notifications, the ability to reply to messages and that of catch a call on the fly even when you don't have your iPhone close at hand. And then you can plug in a pair of headphones and manage music playback directly from the watch, without taking the smartphone out of the pocket.
Debuts on new models, including SE, crash detection or the detection of serious accidents. How does it work? In essence, Apple Watch uses a new motion sensor which, combined with an algorithm developed ad hoc by Cupertino, is able to detect an acceleration equal to 256 G and to process the information in a few moments, acting accordingly. In fact, the smartwatch asks for your feedback to make sure everything is ok; if it does not receive an answer, call for help providing the location and inform your emergency contact of the incident.
Ok with autonomy?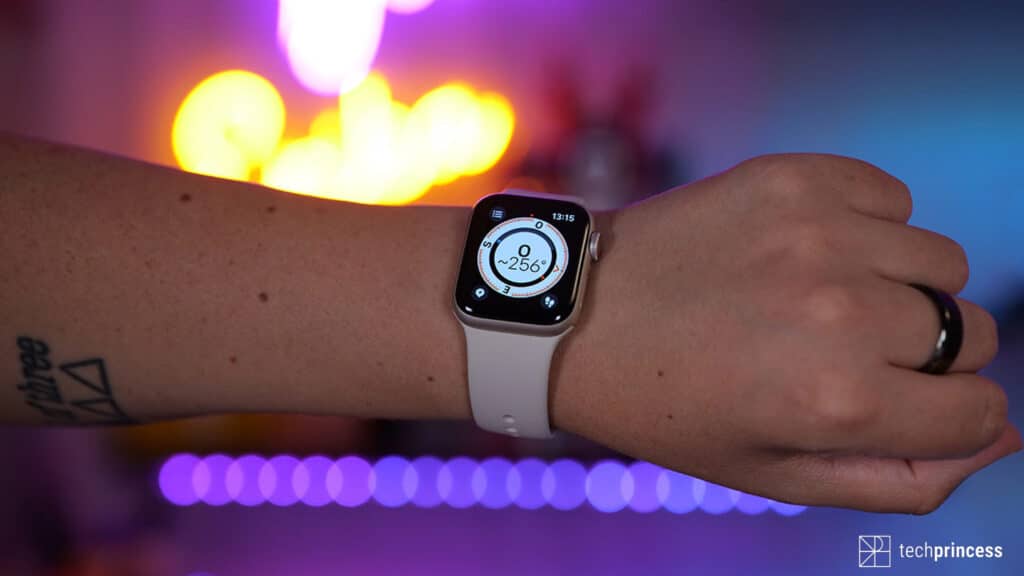 "Nice Apple Watch but it only lasts a day."
If you have an "old" Apple Watch, you will almost certainly have said this phrase. And you are right.
While other smartwatches have opted for a reduction in functionality and applications in favor of greater autonomy, Cupertino has always followed the opposite path.
Now something has changed. That doesn't mean the Apple Watch SE 2022 lasts a week but, during our short test, we noticed significant improvementscertainly thanks to the absence of some sensors dedicated to health monitoring.
We reserve the right to update this review with more accurate data but we can tell you that by activating all available options and disconnecting it from the charger at 9.00 am, we arrived at 11.00 the next day with 26% battery. Without energy saving. In fact, we remind you that with watchOS 9 this option has also arrived which, according to Apple, it should extend the autonomy to 36 hours, against the 18 it should guarantee without.
Finally, we report the absence of fast charginginstead present on Watch 8 and Ultra.
The Apple Watch SE 2022 review: who is it for?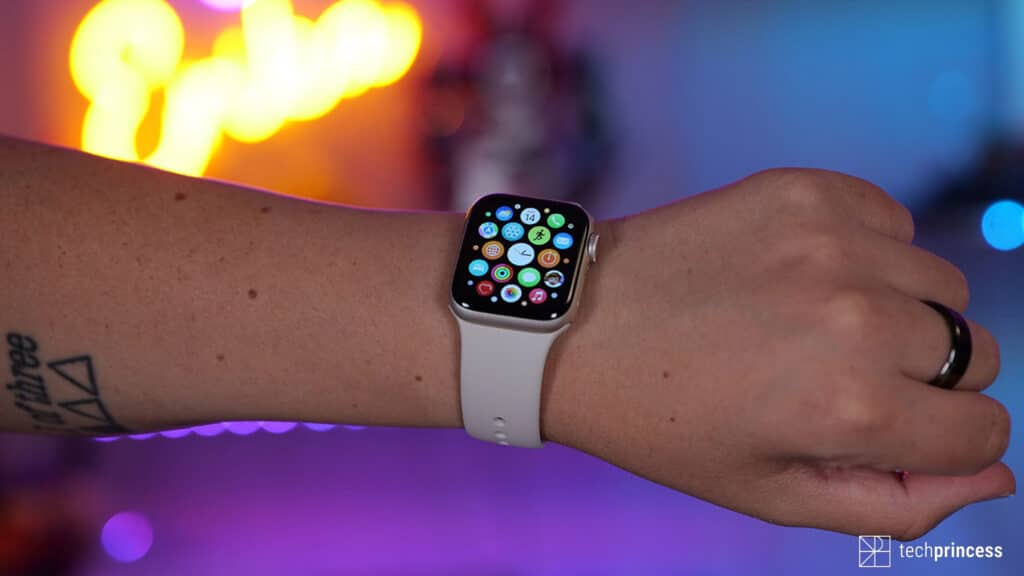 Is Apple Watch SE 2022 the Apple Watch to Beat? Actually, yes.
With € 309 – the amount necessary to purchase the WiFi model – you take home a refined product, capable of giving you a flood of information ranging from messages received to social notifications to calories burned during the day. Land small shortcomings compared to Watch 8 are only felt if you have very specific needs as for health monitoring, otherwise it does everything and does it great. And then, let's face it, it maintains one of the features we most appreciate of the Apple smartwatch: it's very comfortable. During the day, at night, during physical activity and also when you dedicate yourself to the worldly life. It truly adapts to any situation, discreetly, efficiently and effectively.
Who is it suitable for? To everyone.
Of course, it's still 300 euros but you can save a lot compared to Watch 8 and Watch Ultra, without big sacrifices and with a truly incredible user experience.
Ok, but what if I take 2020?
It is true that Apple will only sell the newcomer but on Amazon it will still be possible to find the previous model, a model that allows you to save a little bit.
So what do i do?
Well, it's up to you.
The newcomer emphasizes safety thanks to crash detection, is faster and allows access to the new compass, not to mention that, precisely by virtue of his young age, he will be supported by Apple for longer.
2020 has an older processor and the Space Gray and Gold colors we lost in 2022. In our opinion, barring great discounts, the newcomer is the Apple Watch SE to buy.