Man in black shirt is typing a text message on his smartphone, close up image, focus on hands and the phone device.
Loperator Vodafone will auction the first SMS in history which will be available as NFT. The initiative aims to raise funds for charity. In fact, Vodafone will donate all proceeds from the auctioning of the first SMS ever sent to UNHCR, the United Nations Refugee Agency. The SMS text message that will be sold as an NFT was sent on December 3, 1992 by Richard Jarvis, a company employee, and included the text "Merry Christmas".
The first SMS in history for charity is up for auction
The first SMS in history it will therefore be auctioned by Vodafone as a non-fungible token or NFT. The auction house Aguttes in France organizes the sale. The buyer who wins the exclusive NFT will be able to pay the amount due for the purchase with the Ether cryptocurrency of the Ethereum blockchain. For the winner of the auction there will be the exclusive ownership of a detailed and unique replica of the SMS text in the form of an NFT. For collectors this is the right opportunity to secure a piece of the history of the telecommunications world and, at the same time, contribute to a noble cause.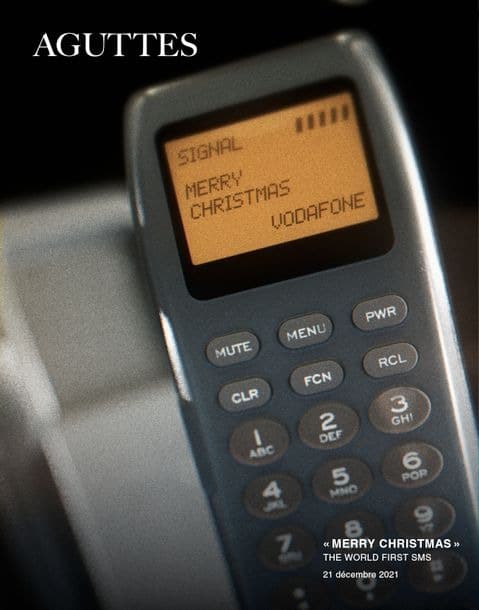 A charity auction
The auction will take place on 21 December 2021. As previously pointed out, Vodafone will donate the entire proceeds from the auction of the first SMS in history to UNHCR. For all the details on the sale you can consult the Aguttes official website.