Recently the Lenovo's new high-end tablet, the Tab P12 Pro, it is shown to the public through Google Play Console. Let's find out all the details together. Before proceeding, we remind you that all the information in the article has not yet been confirmed by Lenovo.
Lenovo Tab P12 Pro shows itself to the public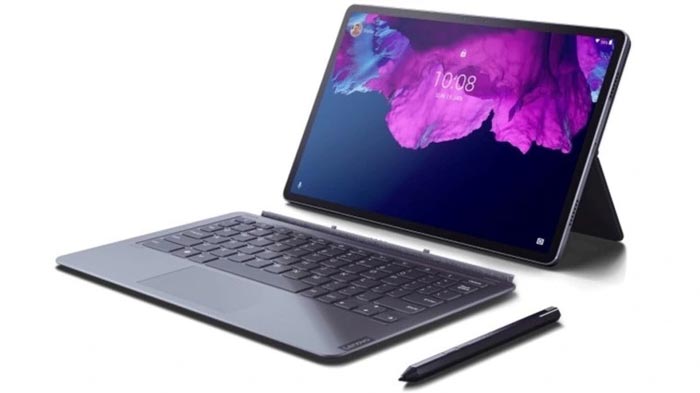 The pandemic has skyrocketed sales of tablets and Lenovo since third most famous brand and one of the fastest growing tablet OEMs, it has every intention of capitalizing on this positive trend. Shortly after releasing a model with HDMI input, the company seems almost ready to introduce its next-generation flagship tablet, the Tab P12 Pro.
The device was spotted on the Google Play Console by the folks at MySmartPrice and the list reveals some key specs. The Tab P12 Pro features Qualcomm Snapdragon 888 and is accompanied by 8GB in RAM. This is a notable leap in power and quality over its predecessor, which was powered by the Snapdragon 730G.
The display will instead have a resolution of 1600×2560 pixel. Considering the P11 Pro used one, this model will likely employ an as well OLED panel. Unfortunately, the ad doesn't offer anything more, except that the tablet will also feature Android 11.
What is certain is that Lenovo has all it takes to become a fierce opponent of Apple and Samsung on the tablet front. To conclude, we remind you that the company has not yet revealed or announced anything about this new tablet so we just have to wait for more information from Lenovo in person.
More news from Lenovo