It will be a breathtaking weekend in Misano, a dry race, 90 minutes with the heart in the throat to award the second title of the Moto Guzzi Fast Endurance 2020
The one on the circuit of Misano (10 and 11 October) is the final appointment of Moto Guzzi Fast Endurance 2020 Trophy and exactly as it happened a year ago it will be the last "mini-endurance" of the season to crown the champion crew of the single-make L'Aquila, which in this second edition has continued to attract the curiosity of more and more motorcyclists.
The Moto Guzzi Fast Endurance 2020 trophy is decided in Misano
The two spectacular double race weekends held in Vallelunga and Magione have been archived, in Misano the Trophy organized by FMI and Moto Guzzi returns to the classic format with a single race: a 90-minute "Fast Endurance" that will be decisive for the assignment of the 2020 Trophy . 117 Racing Team (Matteo Giordani and Carlo Maderna), Garage 71 (Samuele Colonna and Davide Rossi) and StyleCar Racing Team (Stefano Bonetti and Francesco Curinga), all at 65 points in the ranking, will not have to make any calculations, but simply try to reach the finish line in front of their rivals to inherit the scepter of champions from the Biker's Island team, winner of the 2019 edition.
In Romagna there will be 54 registered riders, for a total of 27 crews riding the agile and fun Moto Guzzi V7 III equipped with Kit Racing GCorse and tires Pirelli Phantom SportsComp RS. A significant milestone for a Trophy that in a short time has carved out an important space in the Italian sports motorcycle scene, thanks to a unique formula of its kind, capable of giving maximum fun and involvement to all participants, from the neophyte of the track to to the most experienced and savvy gentleman rider.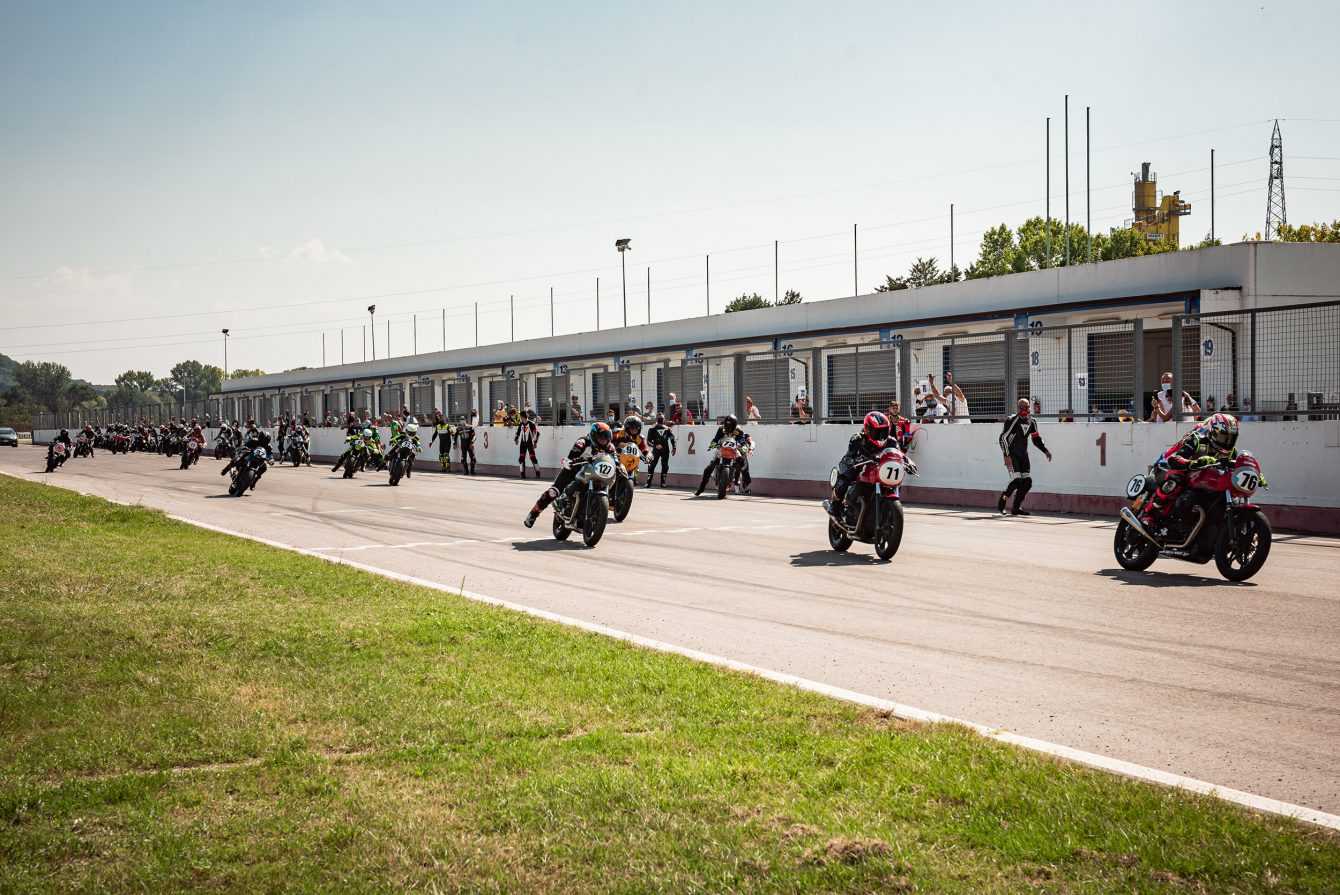 Two timed practice sessions are scheduled for Saturday 10 October, lasting 20 minutes for each driver, while the race, with the usual "Le Mans" style start, will start on Sunday 11 October at 3.10 pm. In the race, each driver will not be able to drive for more than 15 minutes: this means that the race of each team will be animated by five driver changes that take place in the pit lane. At the end, scores will be assigned to the first 15 teams classified.
To stay up to date on all the news relating to the Moto Guzzi Fast Endurance 2020 Trophy, consult the official web page. For other articles on the world of motors, and much more, keep following TechGameWorld.com!