The Powerpuff Girls, adaptation of the cartoonsche Powerpuff Girls, offers us the first promotional photo that portrays its protagonists
We've been talking about for a while The Powerpuff Girls, live-action adaptation of the famous animated series known in Italy as Powerpuff Girls. The project, created for The CW, will show us the three protagonists endowed with superpowers – in the Italian cartoon Lolly, Dolly and Molly – now in their twenties, grappling with new adventures.
To impersonate the three heroines we find the young women Dove Cameron (Agents of S.H.I.E.L.D), Chloe Bennet (Nashville, Agents of S.H.I.E.L.D.) e Yana Perrault. The first promotional photo of the show portrays the three actresses, each dressed in their own color: blue, pink and green.
The protagonists of The Powerpuff Girls
Here she is first promotional photo that portrays the protagonists of The Powerpuff Girls: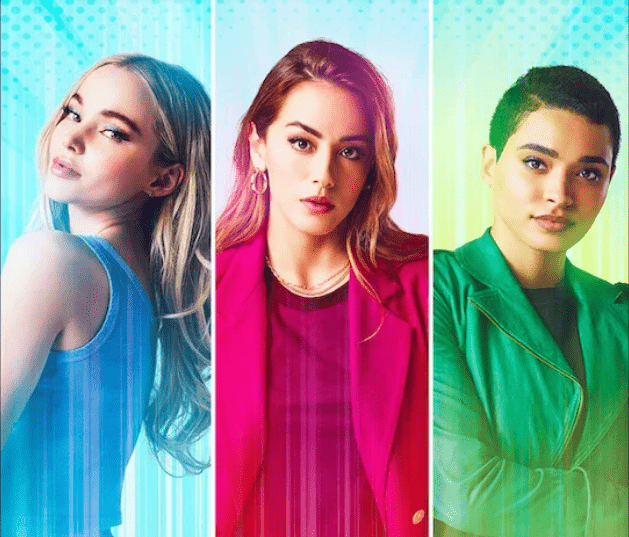 The series, as anticipated by the official synopsis, will therefore have as protagonists "disillusioned twenty-year-olds repent of having spent their childhood fighting against crime. Will they be able to unite once again against the forces of evil now that the world needs them more than ever? ".
Chloe Bennet plays Blossom Utonium, the leader of the group. Accustomed since childhood to embodying the image of perfection, Blossom is however traumatized by the heroic exploits she had to deal with in the past, which led her to grapple with anxiety and a life as a recluse.
Dove Cameron instead it is Bubbles Utonium, the sweetest of the group, but also the most determined to conquer fame thanks to her powers. With some reservations, because it will probably surprise us over the course of the series, leaving aside its more superficial side.
Yana Perrault finally plays Buttercup Utonium, the rebel of the group. The extremely sensitive girl spent her teens hiding her identity, but maybe now it's time to show everyone who she really is.
Filming is currently underway in Atlanta. We look forward to new previews, which you will soon find on our page dedicated to all news on cinema and TV series!