The new Samsung Neo QLED TVs are finally available in our country, which integrate many new technologies to improve image quality and provide more immersive audio.
Samsung Electronics, after the announcements of recent days, has officially kicked off the pre-sale of Neo QLED, the line up premium in 4K e 8K of the Korean company, which sees the introduction of a completely innovative display technology, to improve the visual experience, whatever content you watch. From 15 March it is therefore can be purchased from the Samsung Online Shop models QN900A, QN800A, QN95A, QN90A and QN80A.
Samsung has brought Neo QLED technology to life to enhance the visual experience of consumers, thanks to a spectacular image defined by the quantum processor Neo Quantum, which allows you to optimize any signal for the best possible vision, using up to 16 different neural network models to perform an unprecedented upscaling, and by new Quantum Mini LEDs with dimensions equal to 1/40 of traditional LEDs, to channel the light where it is needed and enhance the contrast. All controlled with precision by the As Matrix Technology, which doses the right light intensity for deeper images. With deeper and deeper blacks, brilliant colors and ever smarter technology, Neo QLED delivers absolutely lifelike images.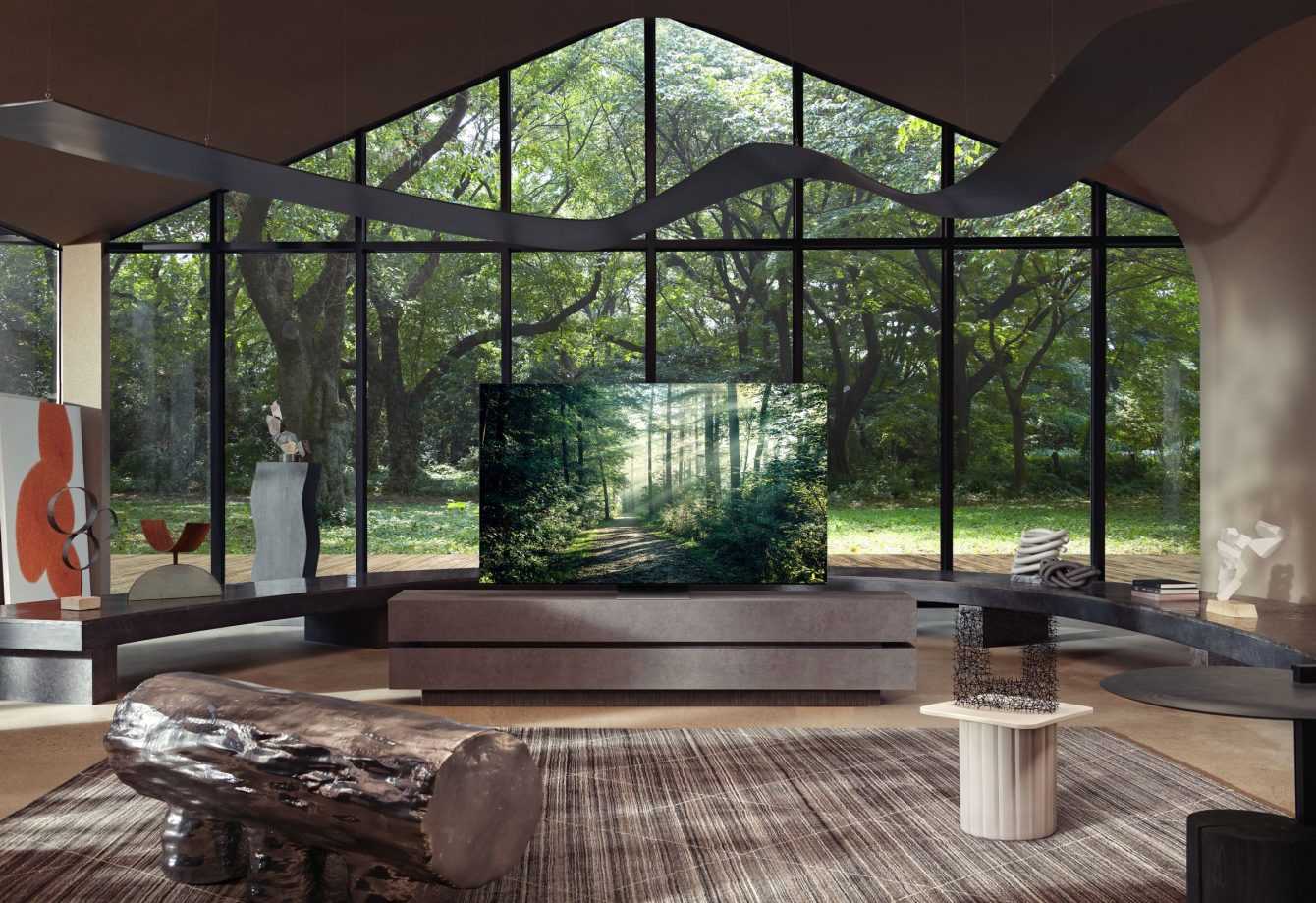 TV Samsung Neo QLED: la line up 2021
QN900A, QN90A, and QN95A also boast the Expert Calibration: Each panel that comes out of production is perfectly calibrated in white balance and color accuracy by a Samsung expert. The viewing experience isn't complete without adequate sound, and Neo QLED 8K and 4K offer several premium audio features for a fully immersive experience: Object Tracking Sound (OTS) Pro, on the QN900A, uses AI-based software to match the sound with the movement of objects on the screen, with 80W of power and 6.2.2 channels, while the tecnologia SpaceFit Sound analyzes the environment in which the TV is installed to produce an impactful sound that is perfectly tailored to the room in which it is located.
The 8K family, formed by QN900A and QN800A, is also distinguished by a refined ultra slim design of only 15mm thick, and the top of the range QN900A, with an elegant and innovative form factor, thanks to theInfinity Screen offers an even more immersive visual experience by removing the frame and leaving up to 99% of the screen for images. There Slim One Connect Box, also present in the 4K QN95A model, then represents a new cable management system that can be connected directly to the base of the TV, allowing easier installation and a clean aesthetic, while the staffa Slim Fit Wall-Mount allows you to hang the TV without gaps between the device and the wall, ensuring a clean and flawless result.
Samsung's 2021 Neo QLED 8K and 4K models finally deliver smart functionality that enrich the role of TV in every environment, anticipating consumers' fitness, entertainment and smart working needs and becoming real partners for every daily activity. Among the new features stand out integration with Google Duo, thanks to which you can use your smartphone to start a high-quality video call directly on the TV; Home Office, with the ability to use your Neo QLED as a PC, thanks to the integrated Microsoft 365 and Teams package; Game Mode, with the exclusive Ultrawide GameView function, which offers the possibility to play in both 21: 9 and 32: 9 ultrawide, allowing, thanks to a wider field of view, not to miss any moment of the action.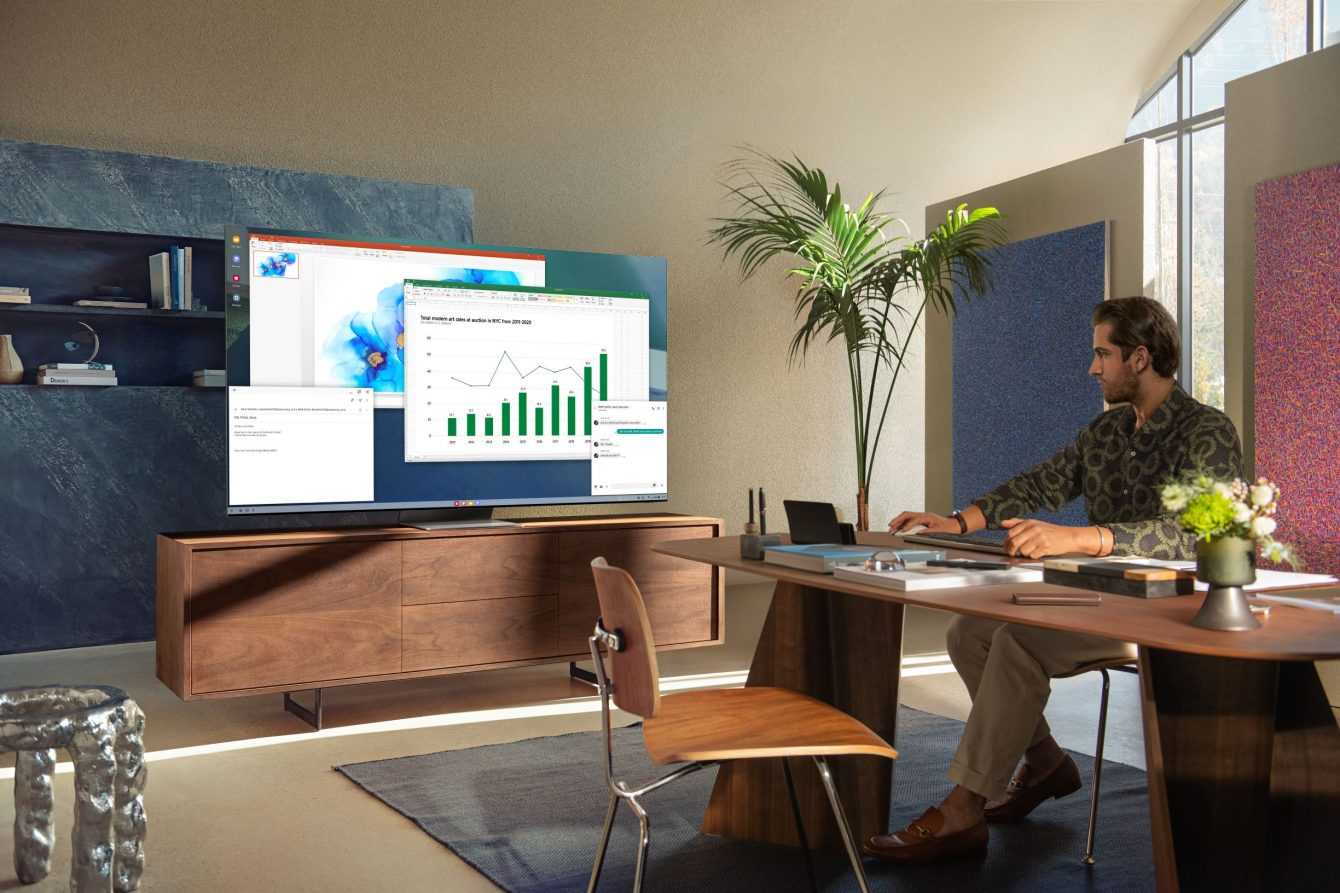 Launch promotions
From 15 to 31 March inclusive, by purchasing one of the Neo QLED TVs affected by the promotion on the Samsung Shop Online, it will be possible to receive 10 free Rakuten TV vouchers to enjoy the best of entertainment at home e 2 months of Revolution digital training with Virgin Active voucher, after registering with Samsung Members. Also, if after 30 days you decide to keep the TV, it will be possible receive a 32 "Smart Monitor, perfect for working and studying from home, while if you want to return it you will be reimbursed for the total cost.
Models, travel and prices:
QN900A: 75'' (€ 7.999) – 65'' (€ 5.899)
QN800A: 75" (€ 5.999) – 65" (€ 3.999)
QN95A: 65 " (€ 3.199) – 55 " (€ 2.299)
QN85A: 75'' (€ 3.699) – 65'' (€ 2.599) – 55'' (€ 1.799)
QN90A: 75'' (€ 3.999) – 65'' (€ 2.899) – 55'' (€ 1.999) – 50'' (€ 1.799)
All the details on the new Samsung Neo QLED TVs are available on the official website. That's all from the hardware section, keep following us!