Barbie, Barbie Color Reveal, Hot Wheels and Uno protagonists of the new Uovissimo by Mattel, let's discover the contents
Easter It is, together with Christmas, a special time of year for children, especially for those who love the surprise effect: in fact, they cannot miss the traditional chocolate Easter eggs that hide nice surprises inside. For those who prefer the magic of toys to greediness, it came from Mattel an incredible and surprising novelty: Uovissimo is the exclusive egg that contains the magic of the best Mattel brands! Barbie, Barbie Colors Reveal, Hot Wheels e One are the protagonists of Uovissimo, which will amaze and satisfy the tastes of all children.
Uovissimo by Mattel: here are all the contents!
Uovissimo Barbie
Barbie, from 1959 to today, continues to be a timeless icon, entered the imagination of the smallest as a model of style and female empowerment. The world of Barbie is now enclosed in Uovissimo, in which children will find a lot of surprises e accessories with which they can delight in fun pastimes to do at home or outdoors:
1 Barbie Trend
1 Chelsea
1 jump rope
1 Bottle
1 Gymnastic ribbon
1 Swimming / Sea cap
1 Set Stickers
1 Set of dice + Barbie and cut-out career clothes from pack
Recommended retail price: € 34.99.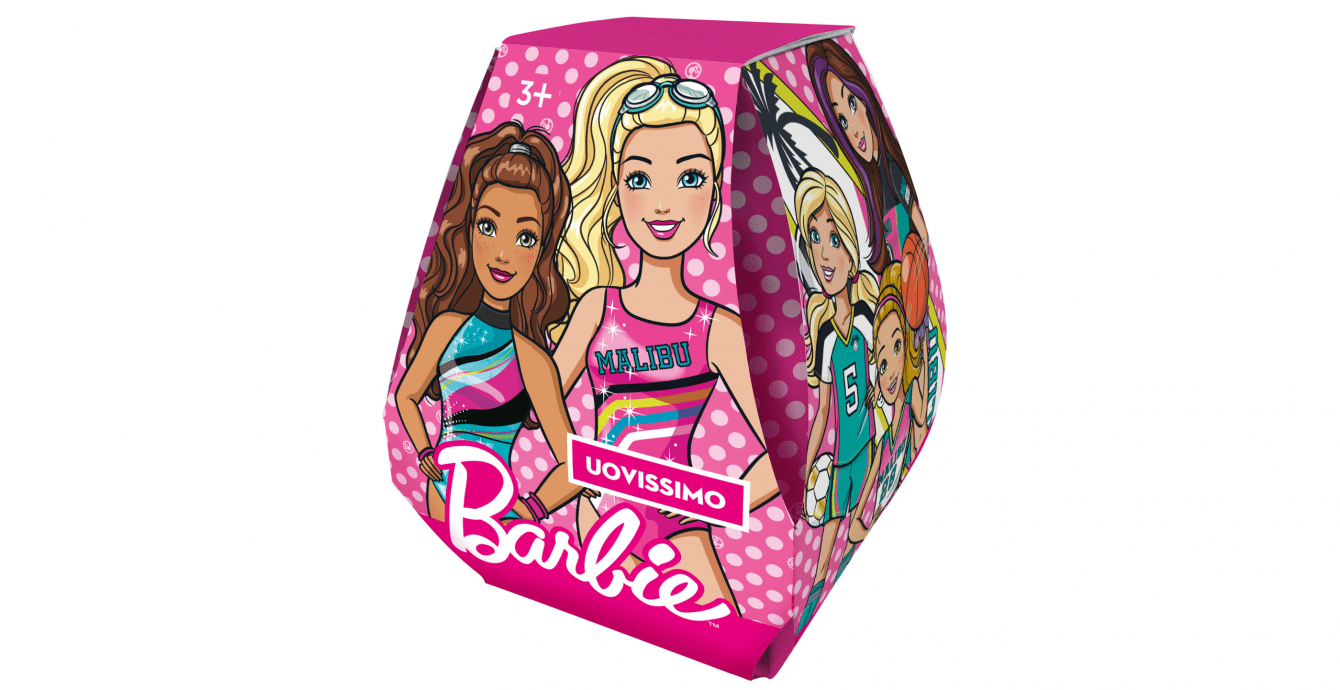 Uovissimo Barbie Color Reveal
Uovissimo also meets Barbie Color Reveal, the line that has made surprise its strong point. Girls who buy a Color Reveal Barbie, all they have to do is pour hot water directly into the pack to discover the identity of the doll. This amazing Uovissimo Barbie Color Reveal contains, in addition to a tender Chelsea Color Reveal to be discovered, lots of accessories with which Barbie fans can free their imagination and hairstylist skills:
1 Chelsea Color Reveal
1 Hair bands
1 Hair elastic
1 Set of clothespins
1 Hairbrush
1 Mirror
1 Storage pouch
1 Coloring book
1 Set di Paper dolls
Recommended retail price: € 39.99.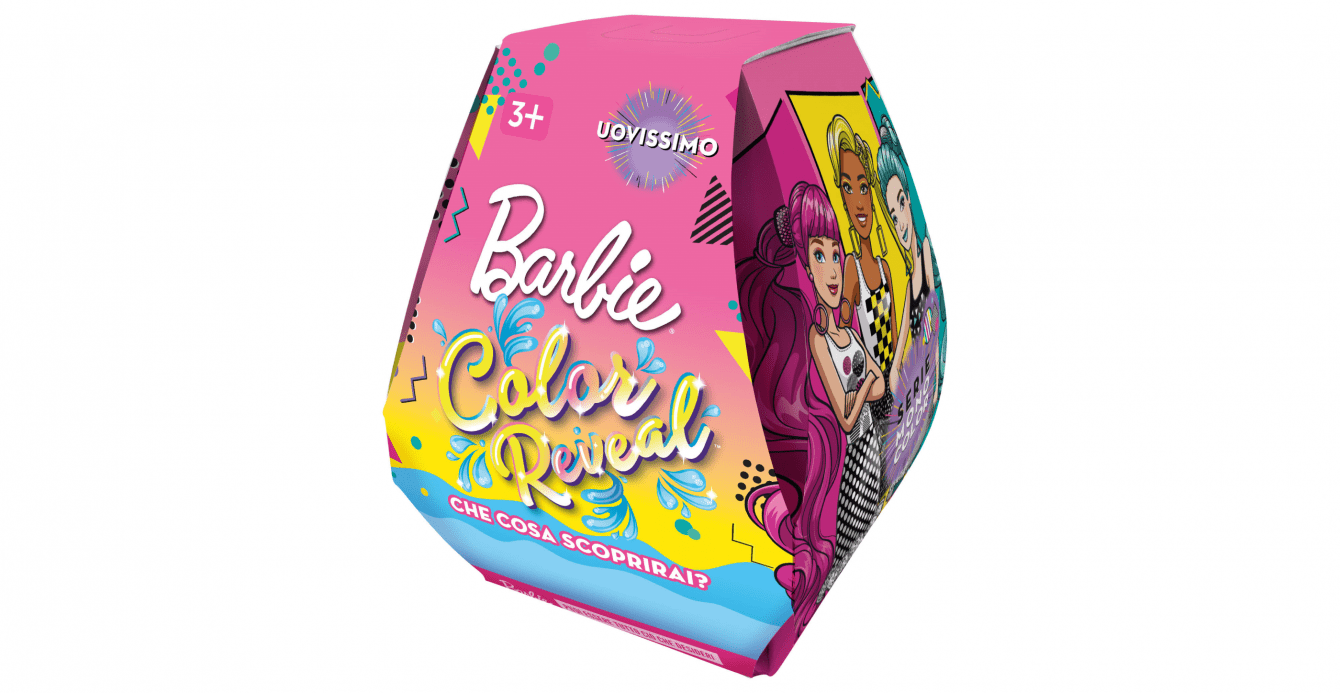 Uovissimo Hot Wheels
The adrenaline-pumping world of four-wheel challenges is contained in Uovissimo Hot Wheels. The brand that has made adrenaline and challenge its DNA is ready to surprise the most daring with a whole series of products and leisure games contained within Uovissimo Hot Wheels:
1 Hot Wheels vehicle
1 Mega Stunt Set
1 Set di Walkie Talkie
1 Set of Beach Paddles
1 Hot Wheels memory game
1 Slap bracelet
1 Set stickers
1 Cut-out play track
Recommended retail price: € 34.99.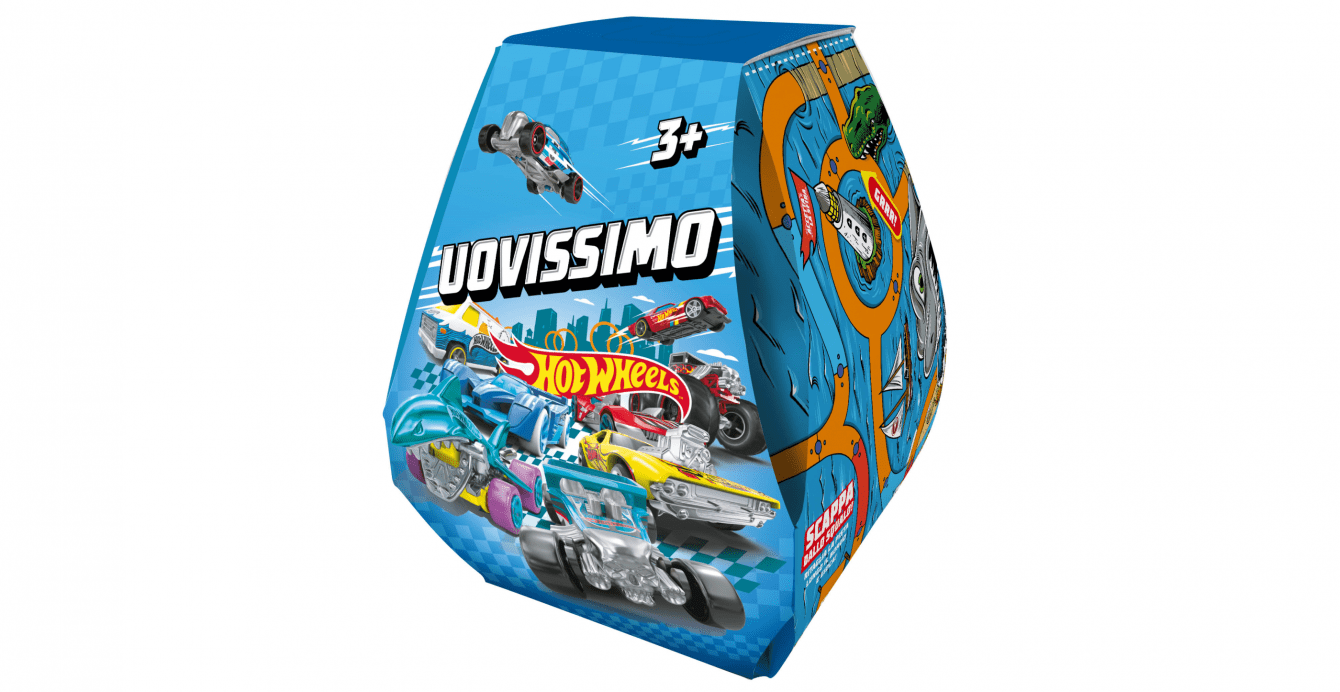 Uovissimo ONE
2021 is the year in which we celebrate the 50th anniversary of one of the most famous card games in the world and which has often compromised friendships due to its dreaded "+2" and "+4" cards. Uovissimo celebrates the challenges of ONE with surprises e accessories for real players:
1 Deck of UNO Classic cards
1 deck of UNO Flip cards
1 UNO personalized mug
1 card holder
1 Wheel for penances
1 sheet of stickers
1 Set of UNO Deck Positioners (draw / discard)
Recommended retail price: € 29.99.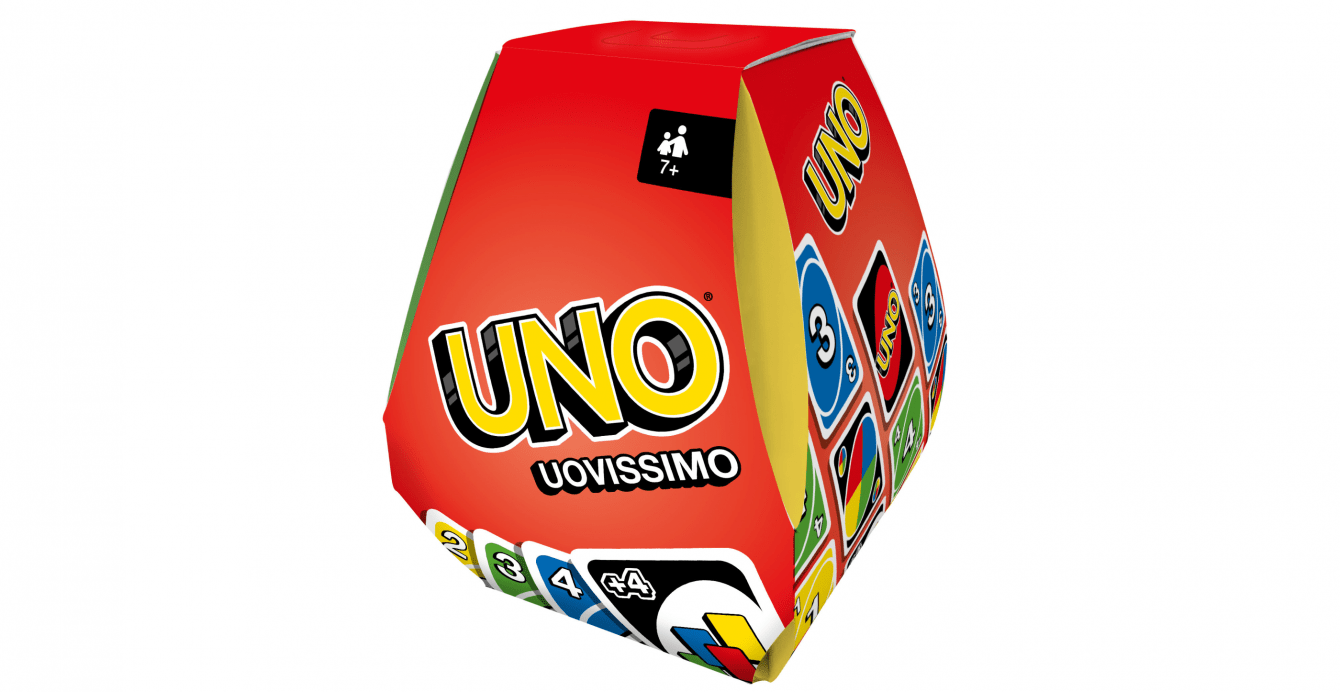 Uovissimo by Mattel: here are all the contents!
These were the contents of Mattel's new Uovissimo, available in 4 versions! We remind you to keep following the TechGameWorld.com pages to stay up to date on the world of collecting, gaming and much more!