Riot Games presented the new title of the Valorant series, Agents of Romance, here's what the release period will be
Yes, VALORANT: Agents of Romance will be the first title of Riot Games belonging to the genre of dating simulators, Riot has also already spoken of the release period. The new game follows was thought of following the success of the League of Legends Spiritual Flower event. The latter featured simulation elements that delighted fans around the world. Let's see all the details about it in the next lines of this article.
Valorant: here are the statements of the members of Riot on Agents of Romance, information still vague regarding the release period
VALORANT: Agents of Romance (of which little is known about a possible release period) will allow you to play as a new recruit preparing to become a VALORANT agent. As you discover the difficult life of this character, you will have the opportunity to forge important relationships with the other agents of VALORANT. In addition, you will have to get your hands on objects, organize yourself for appointments and maybe, why not, even save the world. We leave you to the statements of Anna Donlon, executive producer of VALORANT:
We've always thought about ways to expand and explore the VALORANT universe, right before its official release, and when the choice fell on a dating simulator we knew we hit the target. We believe that everyone can become attached to and identify with VALORANT agents, whether they are shooter players or lovers of dating simulators.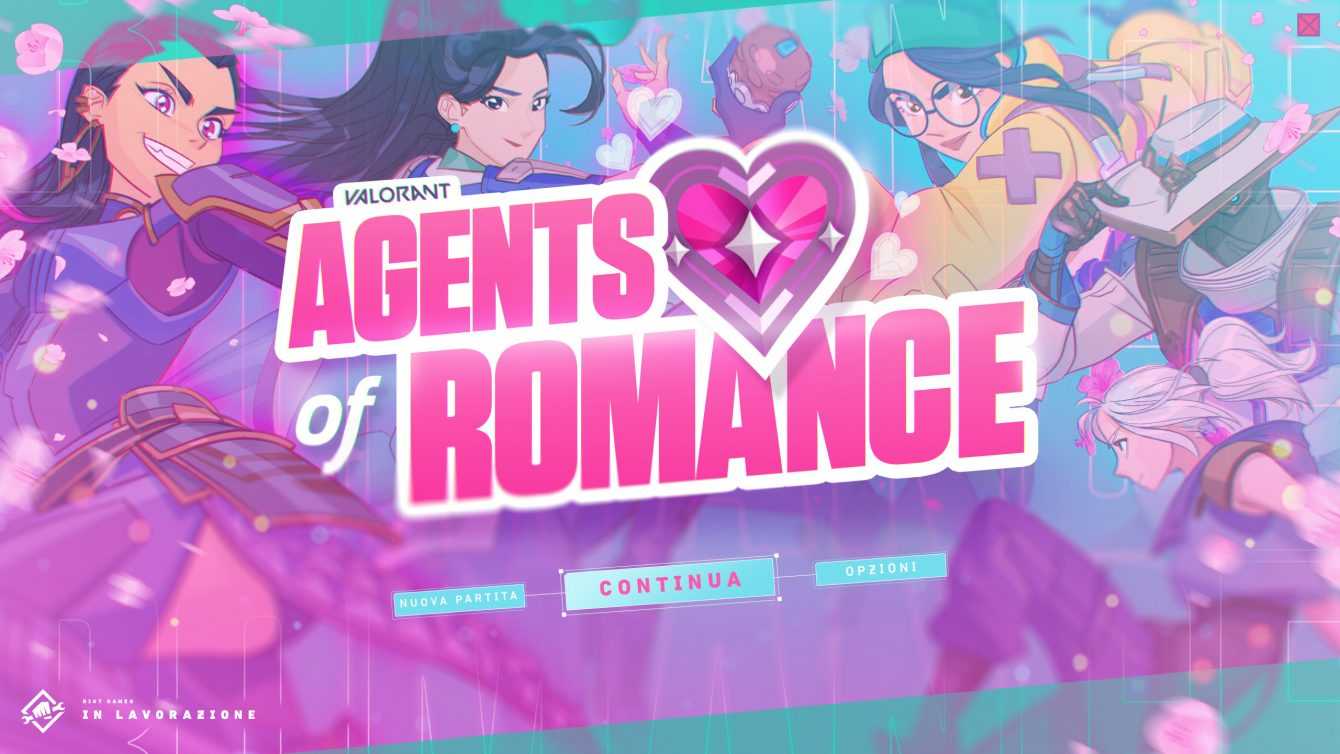 "Our agents are characters as alive and expressive as our players," said Joe Killeen, narrative author of VALORANT and VALORANT: Agents of Romance, "Agents of Romance allows us to focus on emotions and human relationships, and to explore who it's these characters when they take off their uniforms and put down their weapons. "
These are the words of Joe Ziegler, game director of VALORANT and VALORANT: Agents of Romance.
It is funny. At first we wanted Agents of Romance to be a VALORANT game mode, but then it started evolving into something on its own. I don't remember who suggested it, but at a certain point we said: enough, let's play a whole game.
VALORANT: Agents of Romance will be released for PC in 2021. We will keep you updated on future developments in this regard. Stay tuned to TechGameWorld.com for all the news and curiosities from the world of gaming and beyond. Lastly, for the video game download codes at discounted prices we invite you to take a look at Instant-Gaming.com.