Advanced performance for a new way of experiencing gaming: anywhere and in streaming in a few clicks. On the occasion of the launch of GameNow, presented the new gaming rooms created by Vodafone with Favij and Pow3r. Let's find out together
Vodafone launches GameNow, the platform of cloud gaming 5G exclusively for Vodafone customers. Born to exploit the power of GigaNetwork 5G, GameNow offers advanced performance for a new way to experience gaming, anywhere and in a few clicks on the Vodafone mobile network.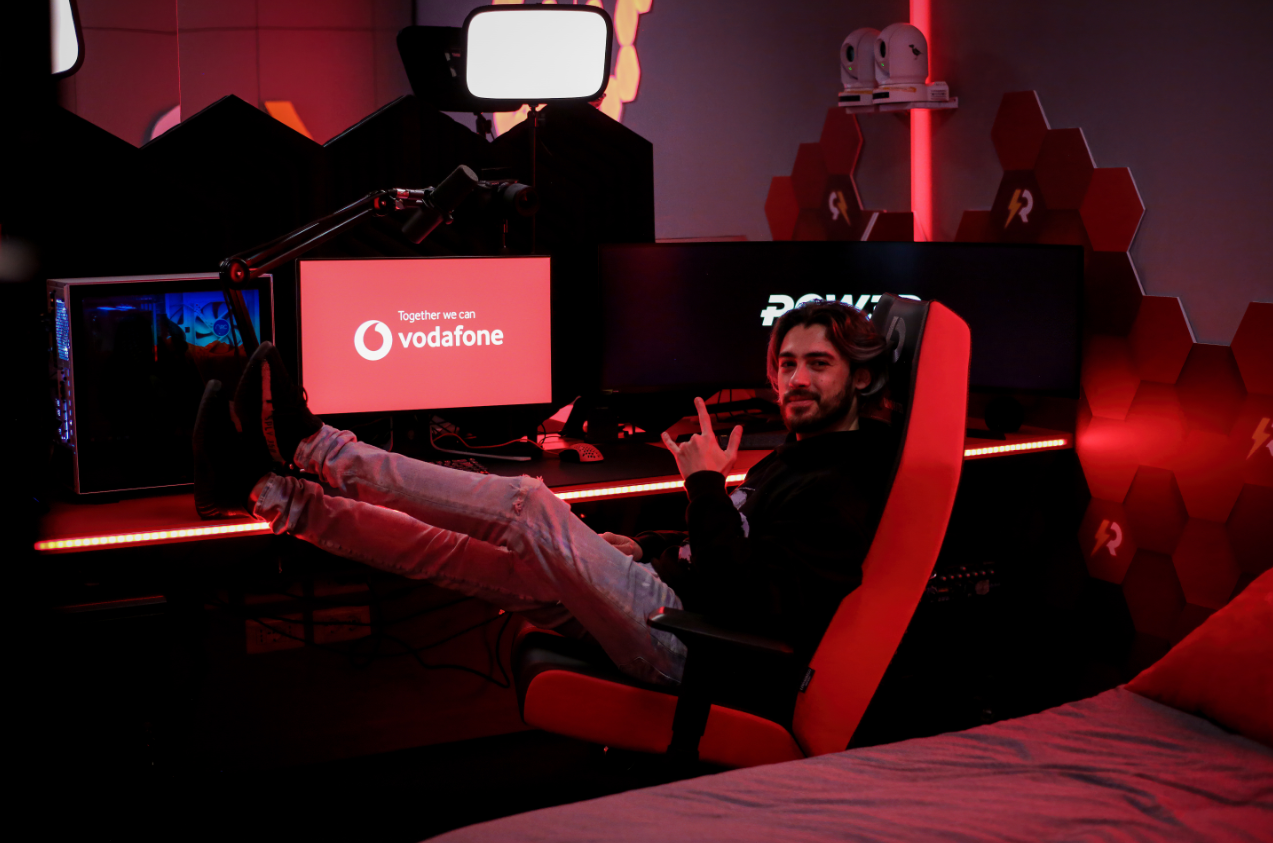 Vodafone GameNow: what it is
GameNow is cross-platform and can be activated in a few clicks. Gaming performance has evolved everywhere, even in 4G, with an even better native experience in the presence of 5G. Already at its debut it is possible to access a catalog with over 90 titles available including racing, sports, action, adventure, shooter, fighting games, but also casual and platform games. And the library will be updated with always new contents. GameNow allows you to play streaming wherever and whenever you want, connected to the Vodafone mobile network, without downloads or hardware limitations.
How does it work
Service, to be subscribed monthly, provides one free trial a month in which everyone will be able to test the platform and a selection of titles from its catalog. At the end of the trial period they will be able to activate the service for one month for € 9.99 being then able to choose whether to renew it from month to month. And thanks to Vodafone Power Gaming, the Vodafone offer dedicated entirely to gamers, it will be possible to play on GameNow without consuming the Giga of your tariff plan on the SIM.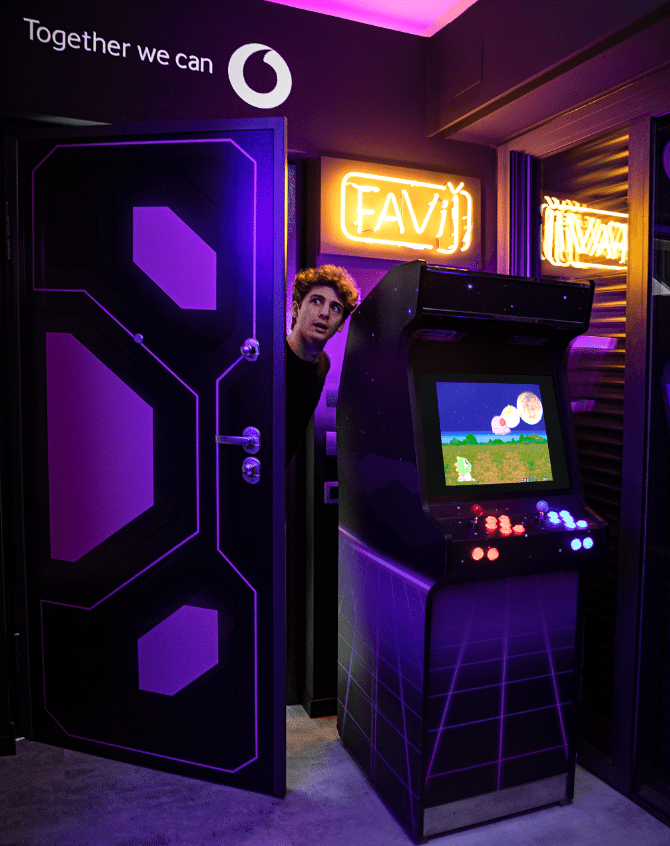 Vodafone GameNow: the launch
On the occasion of the launch of GameNow, Vodafone got involved Favij, content creator and youtuber with over 6 million subscribers, e Pow3r, streamer and pro-player of the international e-sports team Fnatic, in full restyling of their Gaming Rooms, thanks to the technology and power of the Vodafone network, to the design of WSC (Web Stars Channel) and interior design by the Studio Fabio Novembre. After unveiling teasers and preview details, the reveal of the rooms culminated in a moment dedicated to their communities: #UnlockTheRoom.
Proof
In the course of the activity, conceived by We Are Social, the two streamers have "unlocked" all the elements of their gaming room by passing a series of gaming-themed tests. The Pow3r test took place entirely live on Twitch, in front of thousands of connected users. Design and innovation are the characteristics of the two new environments wanted by Vodafone to show all the opportunities offered by new technologies in the gaming world. Favij, in fact, will be able to count on his own gaming house in Milan on the whole power of 5G Vodafone to create its content and use GameNow to its fullest potential.
Conclusion
So what do you think of the new Vodafone platform? Will you try Vodafone GameNow? Let us know yours below in the comments. Finally, do not forget to follow us on our Instagram page, on our YouTube channel and stay connected on TechGameWorld.com.it to stay constantly updated on all the news from the tech world!