The seventh episode has finally revealed the identity of the villain, but only in this episode new interesting pieces of history emerge. Here is the review of WandaVision
ORIGINAL TITLE: WandaVision. KIND: Super heroes. NATION: United States. FILM DIRECTOR: Matt Shakman. CAST: Paul Bettany, Elizabeth Olsen, Debra Jo Rupp, Fred Melamed, Kathryn Hahn, Teyonah Parris, Kat Dennings, Randall Park. time: 9 episodes, approx. 27-34 min. DISTRIBUTOR: Disney+. EXIT: January 15, 2021
WandaVision, the hit series Marvel exit up Disney+, is now running out. With the eighth episode we definitively enter the final narrative arc of the entire story.
Also this time we can say with certainty that we have witnessed pure entertainment. The revelations in which we participate are nothing more than missing pieces of history, unpublished scenes from a story already familiar to us; a real journey through time for fans of Marvel movies.
With an extraordinary Elizabeth Olsen, capable of changing mood and expression in a very short time, we are catapulted into the showdown. Wanda presents itself in all its nuances, revealing a power never seen before, and showing itself to us in a completely new guise.
Although she is the undisputed protagonist of the entire episode, together with the powerful witch Agatha, the fortunes of all the other characters are slowly taking shape.
Let's analyze the eighth episode together.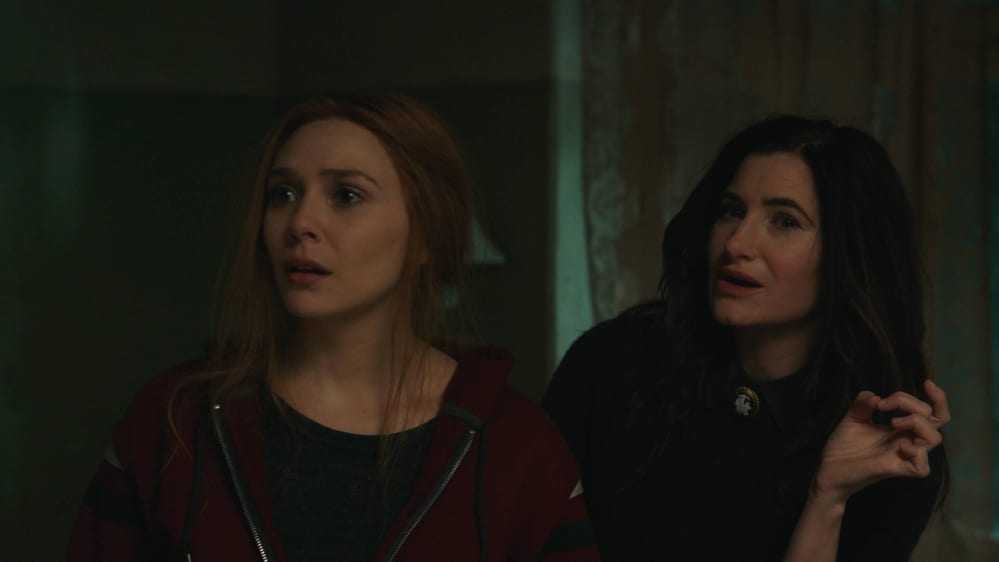 A dive into memories | WandaVision Review
The only way forward is backwards
Thanks to the powerful magic of Agatha, curious to discover the nature of Wanda's powers, we go into the memories of the latter, in an intense and emotionally strong journey into the past. Wanda's story is studded with grief, loss and suffering; what emerges is a fiercely bitter fate against her figure, which she shuns with magic, a magic able to heal his enormous pain.
Let's start from childhood in Sokovia where, together with his brother Pietro and his parents, Irina and Oleg, he watched American sitcoms every night to learn English; we come to her voluntary membership of Hydra to take revenge on Stark Industries, at which time it is revealed that she is the only one capable of supporting the powers of the Mind Stone (although it is assumed that she knew how to use magic beforehand), until his inclusion among the Avengers and the birth of complicity with Vision.
The swing of Wanda's emotions accompanies us for all 45 minutes, sharing his feelings and giving fans new pieces of a story that seemed to have told us everything by now. We discover news about Wanda's powers and relive the whole story by placing ourselves from a new perspective, different, and full of interesting ideas.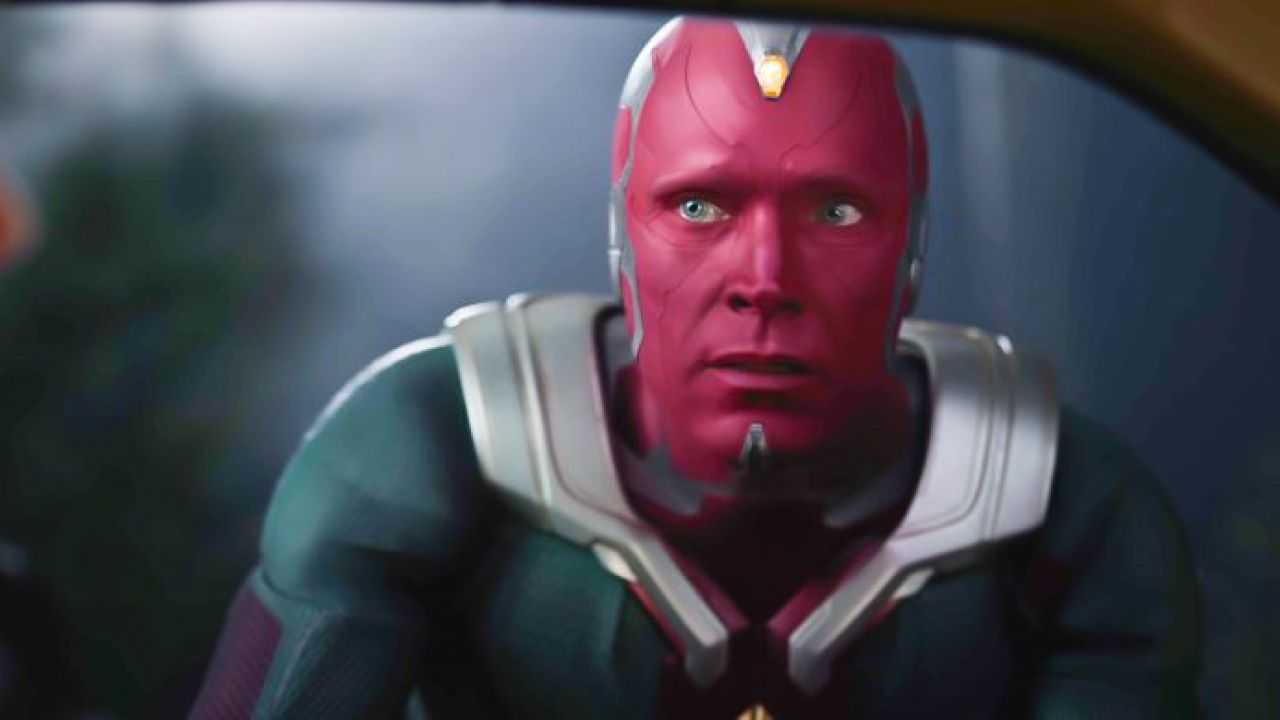 The new Vision | WandaVision Review
To emerge, even deeper than we have seen so far, it is the intensity of the bond that unites Wanda and Vision.
Beyond love and mutual esteem, what Vision was able to give to Wanda is perhaps the thing she needed most: a cure for his pain. Vision soothed his suffering, and when Thanos finally killed him, Wanda was left with nothing but a huge, unbridgeable void; the void that gave her the strength to create a world made to measure for the two of them, isolated from the rest of the population, finally free to live their life undisturbed.
And it is precisely in this journey into Wanda's memories that we also get some interesting details on Vision. As far as we can see, it is S.W.O.R.D. he had appropriated her body, dismembering it, useful only for its enormous economic value. Here Wanda, seeing him lifeless and no longer able to perceive his conscience, finally decides to bring him back… but in her own way.
But what she doesn't know, and which is perhaps one of the most important elements of the whole episode, is that in the meantime the SWORD has done something else with the Vision body; now convinced that they want to wage war against Wanda, the only obstacle to full control of Vision, the body of the latter is ready for action, back to life but, as far as can be understood from the scene after the credits, devoid of any kind of memory.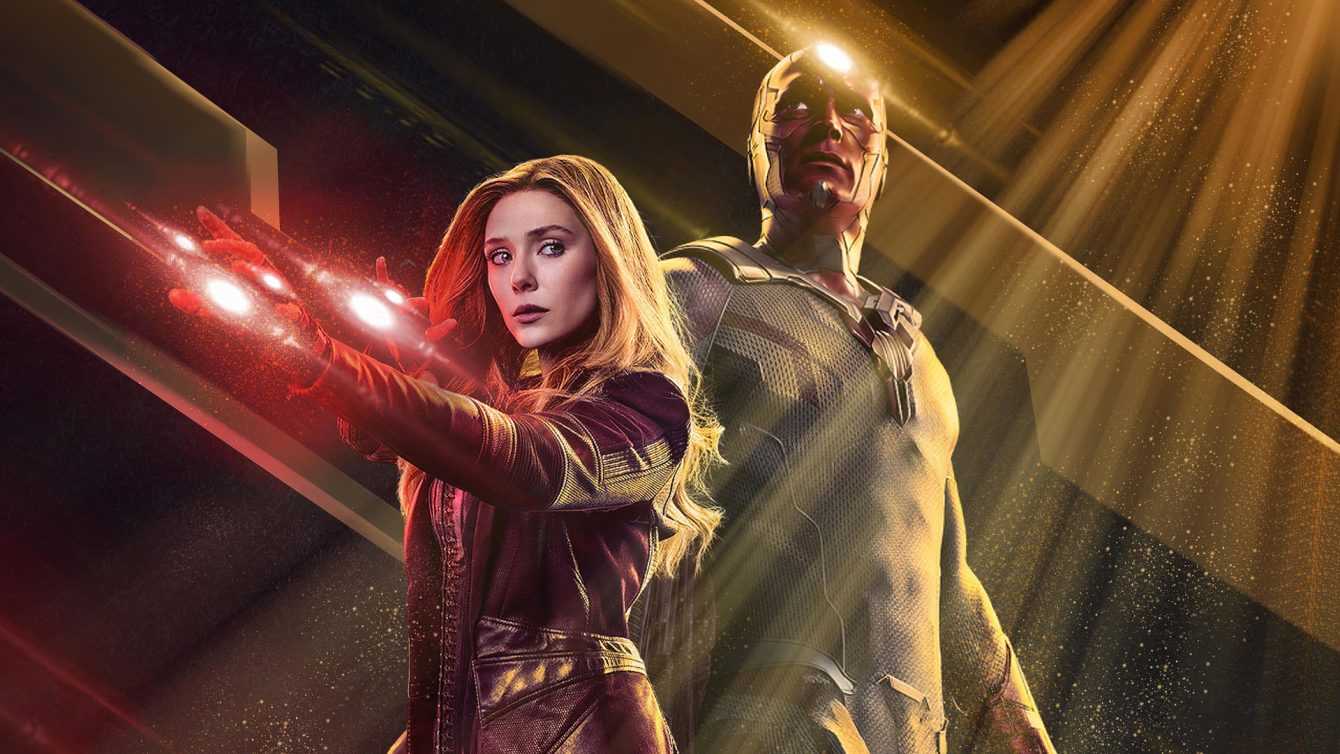 Conclusions
So chi sei: Scarlet Witch.
This journey into the abyss of pain seems to become a universal theme: Agatha is fascinated by Wanda's power, but at the same time it almost angers her. Now that all or almost all the cards have been revealed, we are ready to see the battle between Scarlet and Agatha? And the fight Vision versus Vision?
WandaVision awaits us with the latest episode on Friday 5 March 2021, on Disney +. We may not be ready to say goodbye to Disney's pulled-out pearl yet, but we are sure that this success has opened the doors to many worlds yet to be explored.
A journey into Wanda's memories
Points in favor
Elizabeth Olsen
Plot
Revelations
Points against
Absent the presence of other characters