Nova 9 is the new smartphone from Huawei. Or rather, it is the smartphone of the restart. After two years of hiatus, the Chinese giant returns to the world of telephony and does so with a product that has a lot to say on paper. On board we find the 50 megapixel Ultra Vision camera with RYYB CFA sensor, a 6.57-inch and 120 Hz curved display, the Qualcomm Snapdragon 778G 4G processor, 8 GB of RAM and 128 GB of internal memory. All this for € 499.90.
Will all this be enough to regain consumer confidence?
The numbers speak for themselves
It's actually the wrong question and it's the numbers that say it.
Let's take a step back.
In 2019, Huawei was hit by the American ban. A decision dictated by geopolitical reasons that prevented the Shenzhen company from working with some historical partners, including Google.
Huawei therefore said goodbye to GMS, or Google Mobile Services. A separation that did not involve the abandonment of Android but of a series of integrations and applications that are normally part of the Big G operating system.
The company ran for cover using its Mobile Services, HMS, and flipping Harmony OS. The transition, however, was not immediate and so Huawei has chosen to concentrate its forces on other sectors, taking the right time to re-enter the smartphone market.
Pier Giorgio Furcas, Deputy General Manager of Huawei CBG Italia
At this point, we expected a collapse of the company, at least in our country where it was precisely telephony that drove its revenues. Yet things turned out differently.
The strategy of the Chinese giant, which entered Italy with cheap products and then gradually gained consumer confidence and raised the quality of its products, was rewarded.
According to the data shared during the presentation by Pier Giorgio Furcas, Deputy General Manager of Huawei CBG Italia, there are still 10 million Huawei smartphones in our territory, one million of which are HMS therefore without the services of Google.
An impressive figure that paves the way for the company's great return to telephony.
Is Huawei nova 9 really the right smartphone to start over?
Alessandro Sironi, Head of Marketing & Communication di Huawei CBG Italia
As anticipated, Huawei Nova 9 it has all the credentials to become a best buy but its resemblance to Honor 50 has certainly not gone unnoticed. Despite the divorce, the two devices seem to be children of the same parents but with an important difference: Honor can count on Google services while Huawei cannot.
So why should consumers choose Nova 9?
"We know that some, very few elements in reality, of the Nova 9 and Honor 50 could be similar – he replies Alessandro Sironi, Head of Marketing & Communication of Huawei CBG Italia – The creation of Nova 9, however, does not start yesterday. We have been working on it for a long time. […] We launched this smartphone thinking mainly of the new generations so an excellent camera, photographs even in low light conditions, 4K video even from the front camera, a large battery and a 120 Hz display. But not only the only aspects that differentiate us also from other competitors. Think about our ecosystem, the accessories but above all the services we offer: our customer care, our after-sales service. A user should buy nova 9 not only because at the hardware level it is an excellent product but also because, for any request or need, Huawei is able to continue to satisfy the user even after the purchase. "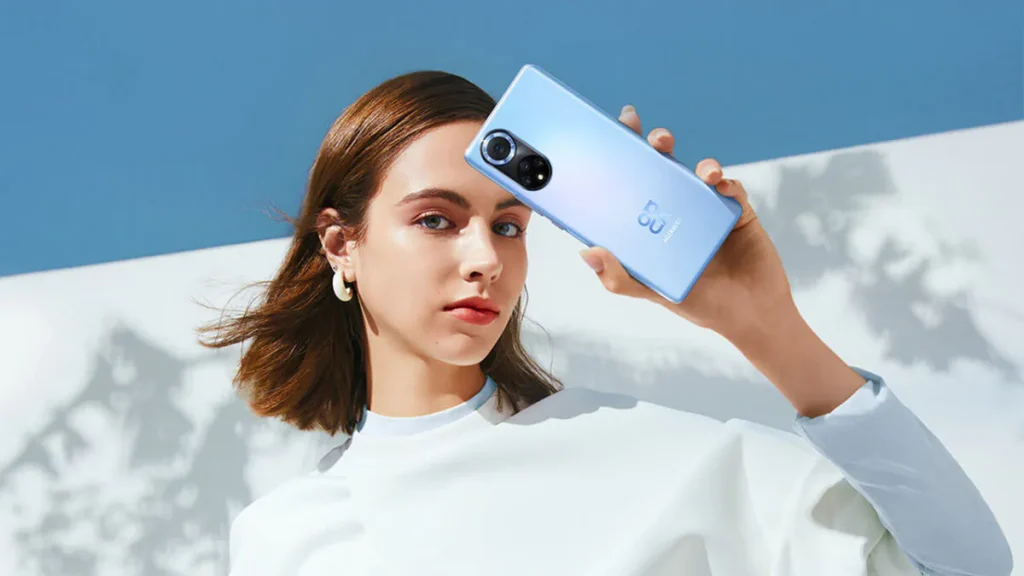 From its Nova 9 it also has a very attractive price: 499,90 €. An important signal for the market but also a distinctive feature of the company: "We have always tried to launch excellent devices on the market with more accessible prices. And it's one of the reasons why consumers continue to reward Huawei, not just on the smartphone world of course. "
The only possible barrier at this point remains the absence of Google services: "In recent years we have heard people say 'I can't download apps', 'how can I do it?' … But have you tried a Huawei Mobile Services device? Have you tried AppGallery? Because in my opinion it could hold some nice surprises for you ", comments Huawei's Head of Marketing & Communication for Italy.
The other Huawei news
The Chinese giant has also announced three other products for the Italian market, including the peculiar ones FreeBuds Lipstick. It is a variant of the FreeBuds 4, the latest true wireless headphones from Huawei; to distinguish this model we have a new color but above all a completely renewed packaging reminiscent of a lipstick.
All for € 229.
"We like to be a little daring. – Sironi explains to me – In our minds we wanted to try to offer a different product even for a target that is a lot more attentive to style and design as well as to ease of use. "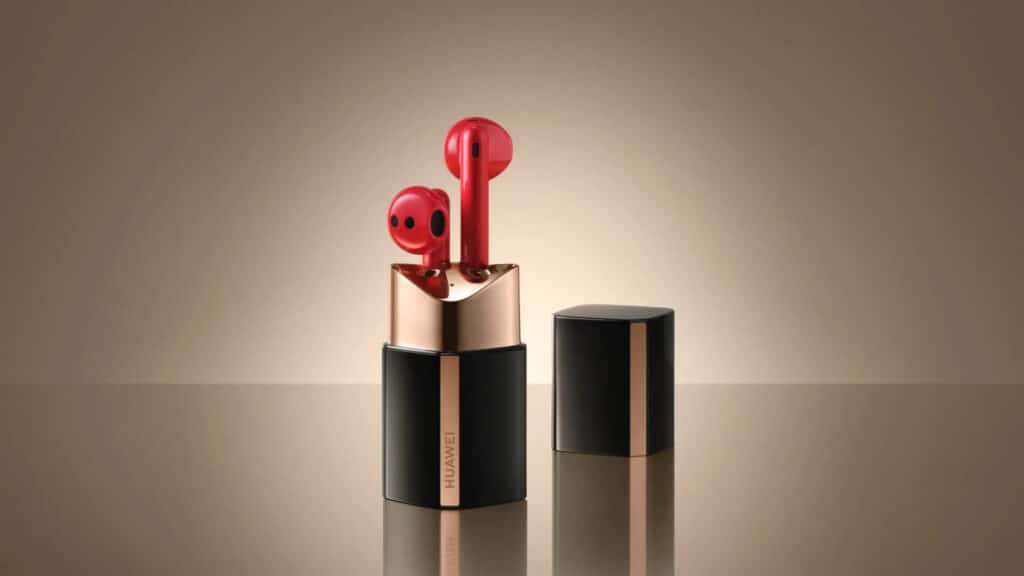 It is also the result of the same research Huawei Watch Fit Mini, which comes with even more compact dimensions and premium materials to wink at all those who love classic watches but do not want to give up the smart features of smartwatches.
The latest novelty is represented by Huawei Watch GT 3, in pre-order starting from 229 €. It is a smartwatch that was created to satisfy the requests of users who have clamored for a lighter product, with reduced edges, an even more fluid system and great attention to autonomy. The actual result? We will find out later after testing it thoroughly.
If you are curious to find out more about the products presented yesterday by Huawei, we invite you to read the dedicated articles: