After a long wait, WhatsApp secures the history of our chats, both on iOS and on Android. In fact, the roll out on begins WhatsApp of the new encrypted backups, which also ensure the protection of photos and videos when they are saved in the cloud. There cryptography, which made conversations secure, now also makes backups just as private before uploading them to the cloud.
WhatsApp activates encrypted backups, both on iOS and Android
For some time now (since 2016), WhatsApp had made our conversations private thanks to end-to-end encryption. This means that on our phone the messages were encrypted with a unique key, they passed on the WhatsApp servers without no one could read them and finally they reached the recipient, who could read them as normal text because they were in possession of the interpretation.
But until now this was not the case for backing up conversations, which then could be read in case someone else had access to the your cloud storage account (iCloud or Google Drive). Starting today, the backup will be encrypted before being uploaded to the cloud. In this way WhatsAp can no longer access your conversations (even if it had wanted to do so). So even if a hacker were to cheat the security of these tech giants' servers, it would not have the key to interpreting what you wrote.
Furthermore, also the photography and the video that you sent to your contacts will be encrypted in the WhatsApp backup. An important form of privacy: you can send pictures of your grandchild's birthday party without fear that someone can access them without permission.
How to activate backup encryption?
To enable backup encryption, you need to:
Click on the three dots at the top left of the app and select Settings
Choose Chat
Tap on Backup of chats
In the section below, select Back-to-end critique
Click on Continues
Select a 64-character password or encryption key
Fate tap su Fine
The roll out of the new feature will not be instant: it takes time for WhatsApp to update the service in all geographic areas and for all users. So it could happen that the option "End encrypted backup–to–end". At this point then you just have to be patient and wait. Checking after a few hours or the next day, it should have appeared.
If you want to deactivate the encrypted backup, go back to the session and click on Deactivate. At this point you will need to use your key or password. Pay particular attention: if you lose your password or key, there are no ways to recover it. Even WhatsApp does not have access to your data once it is encrypted, so it will be lost.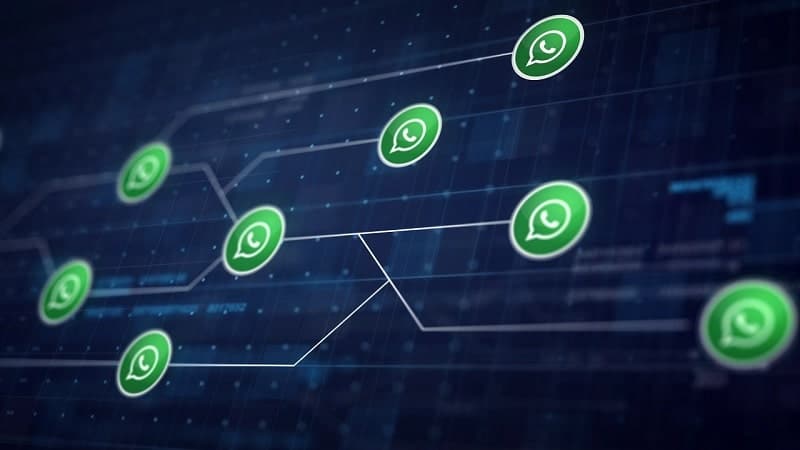 If you want, you can consult this page for a technical explanation of how WhatsApp enforce end-to-end encryption for backups.
This procedure ensures that your data is fully protected, even when backing up. But beware of the password: the next time you install WhatsApp you will only be able to download the backup of past conversations inserting it.