We recently learned that the WhatsApp App is working on a new feature that allows users to edit messages. Now, however, we have learned that the same functionality will also be released in a future beta update of WhatsApp Desktop. Let's go then to discover something in more detail.
WhatsApp Desktop: The beta will include editing messages
We first talked about the possibility of edit messages on WhatsApp a long time ago. Now, however, we finally know that the platform has not abandoned the plan to release this feature, as it still plans to implement it in a future version of WhatsApp Desktop. As you can see in the image below, in fact, WABeta Info has anticipated that the platform will release the function in a new update – although we do not yet know when it will do so -.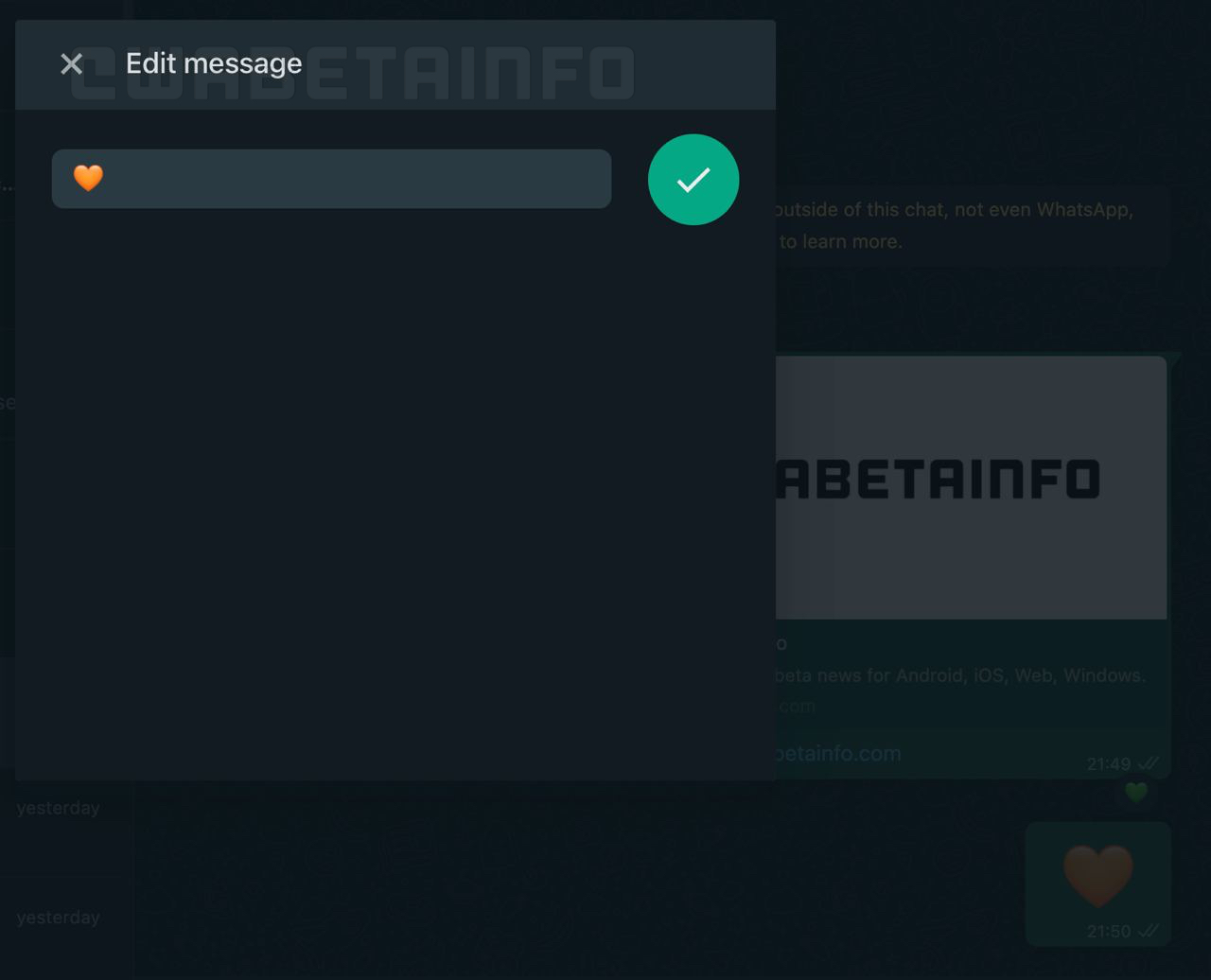 Credits: WABeta Info
More specifically, it would seem that the App intends to create a new window in which users can edit the message. As this feature is under development, however, we do not yet know how soon it will be possible to make the changes – assuming there is a time limit, of course -. At the moment, there shouldn't be one available change history. But the App does not necessarily decide to add it before officially releasing the update. The only thing we know, therefore, is that WhatsApp Desktop will receive the message editing feature shortly. When, how and why we are not yet given to know.