Xiaomi Amazfit Cor represents an excellent mix between a smartwatch and a smartband. Unfortunately it cannot be defined as a best buy due to a significant lack that puts it at a disadvantage compared to the internal competition of the Amazfit series. Let's find out more in this review
Call her Xiaomi Amazfit Cor it's not exactly exact, on balance its actual name is just Amazfit Color, as a device manufactured by Huami, the Xiaomi sub-brand that shows a particular attention to wearable devices. But thinking about it is not even so wrong, the attention to detail and the philosophy behind this product fully reflect the modus operandi of Xiaomi, a Chinese company that we have come to love over the years thanks to an infinity of well-developed products. succeeded by the price-crushing competitors.
This Xiaomi Amazfit Cor is absolutely no exception, it aims to deepen and improve the basic project belonging to the series My Band by Xiaomi. Already at first glance it is clear that the intent is more than successful but let's try to find out in this in-depth review whether it is worth buying it or focusing on something else.
Design: refine not to renew | Xiaomi Amazfit Cor Review
The sales package also refers to the philosophy adopted by Xiaomi. Clean and elegant design but devoid of particular characteristic cues. Present inside only the charging cable with proprietary magnetic connection and the manuals, in addition of course to the bracelet.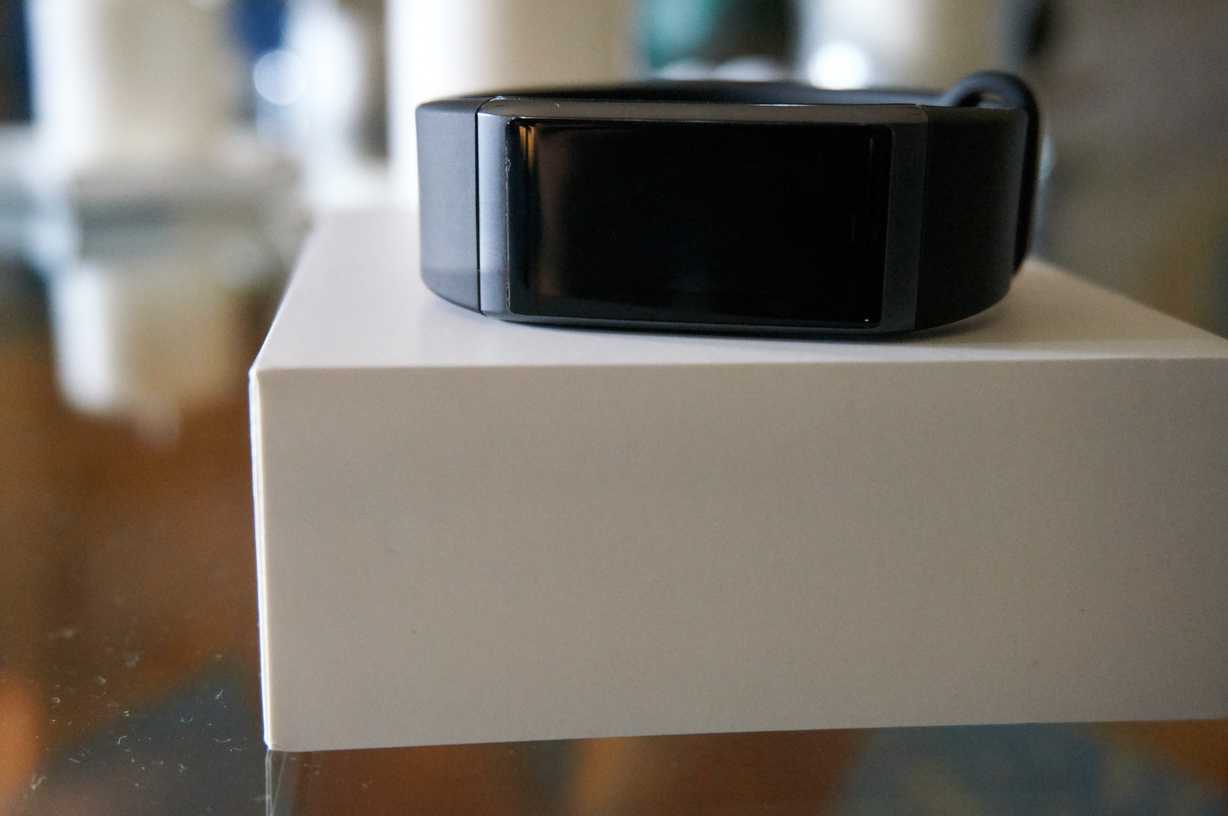 Amazfit Cor is a product that does not aim to revolutionize the large smartband market and certainly does not do so on the aesthetic front. The bracelet has a top on which a glass stands out Third generation Gorilla Glass to protect a display LCD da 1,23" encased in a frame in 316L steel inside which there is a tasto soft touch practically invisible. On the back there is instead the dedicated heart rate sensor, next to the pins dedicated to charging. The strap is made of high quality rubber, in about twenty days of use it did not show any signs of wear. Noteworthy is the water resistance up to 50 meters depth. The general feeling is that of having a concrete, reliable and decidedly robust product but, at the same time, too much aesthetic similarity with even cheaper devices, does not allow you to wear it and show it off with pride. Replacing the detachable strap with different textures might be the right solution in this case.
Display: exactly what we have always wanted on a Mi Band | Xiaomi Amazfit Cor Review
Amazfit Cor is the Mi Band we have always been waiting for! Finally, after having owned several versions of the Xiaomi bracelet, I was happy to find myself in front of a device with the same potential, fully exploited by a touch screen display that can be considered the real strength. It is definitely not a display that makes a miracle scream for quality and technical data but it is exactly what you may need in daily use to make the most of the contents.
The panel is a 1.23 "IPS LCD with a resolution, to be honest, a bit low which stands at a value of 80×160 pixel. It is not difficult to identify the individual pixels by approaching the gaze a little. Despite this, it is a display that can be consulted without any difficulty, also thanks to a brightness that can be set on 5 values ​​that already at a level of 4/5 is able to be sufficient to face the winter sun rays. Unfortunately the sensor is absent automatic brightness. The gyroscope, on the other hand, is decidedly well calibrated, which awakens the screen with a simple twist of the wrist.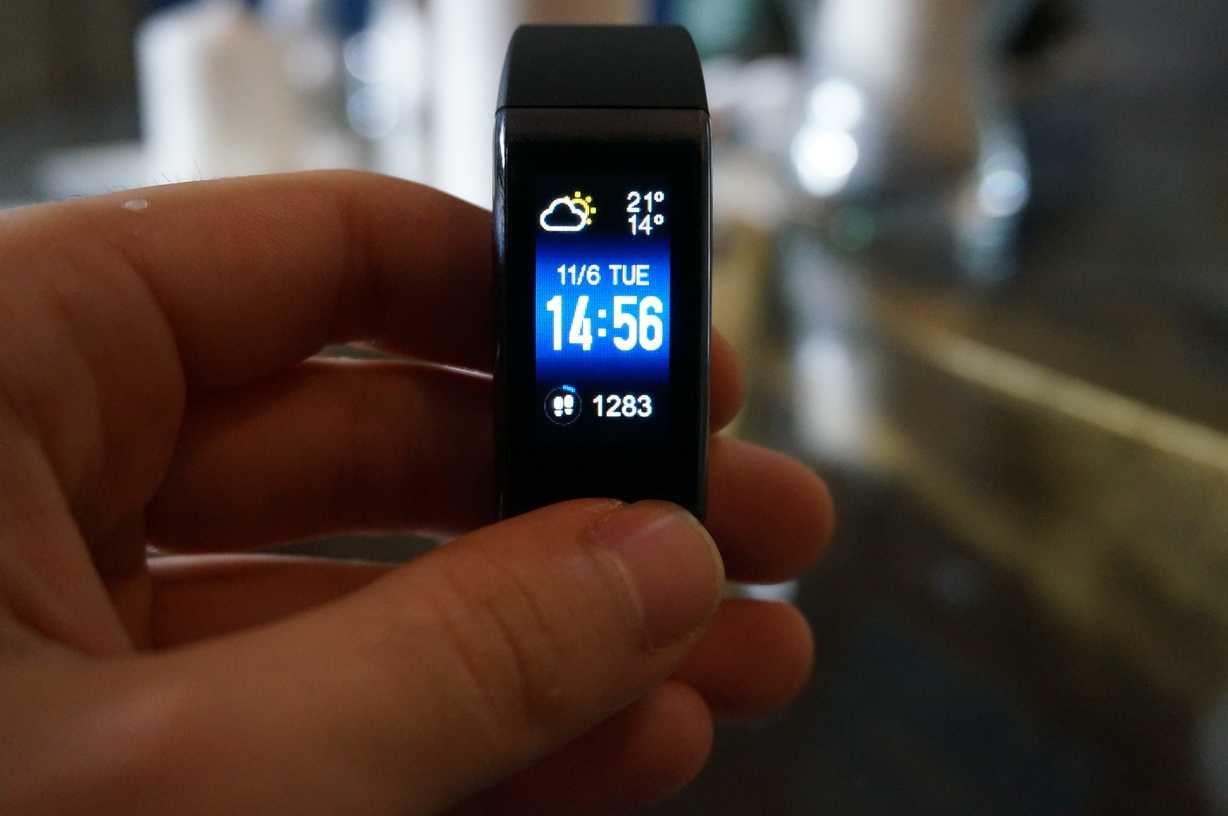 DSC01201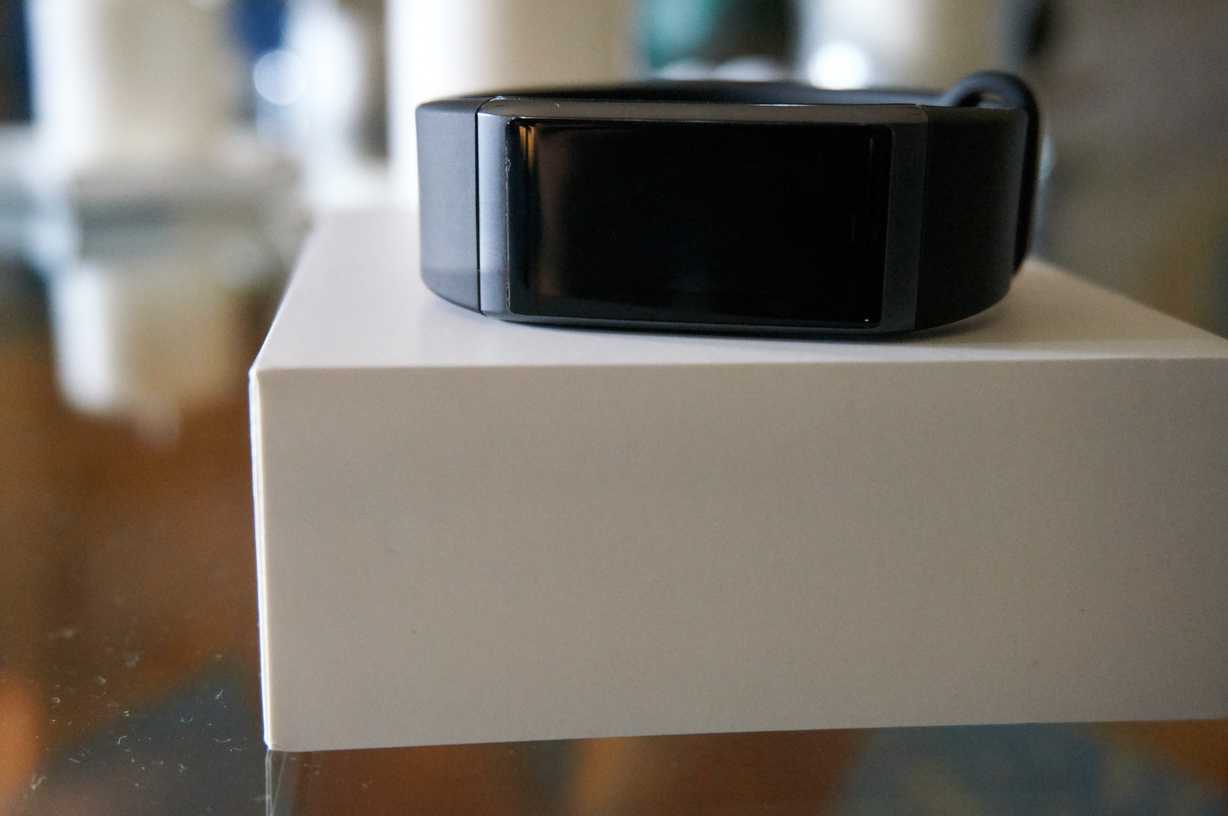 DSC01195 developed
Software and functionality: a custom built user interface | Xiaomi Amazfit Cor Review
The smartband
The software on board of Amazfit Cor is a proprietary operating system which demonstrates a decidedly fluctuating level of care placed by the company. I did not like the main menu setting, too similar to what has already been seen on much cheaper Asian devices. On the other hand, some sections such as the one dedicated to the consultation of the weather or the one that monitors a training session. Despite the limitations of the software it is possible to customize the watchfaces through some pre-installed ones or by downloading specific ones from external sites. What is evident in all this, however, is theextreme fluidity of the user experience, everything is always responsive and it is practically impossible to run into sudden blocks.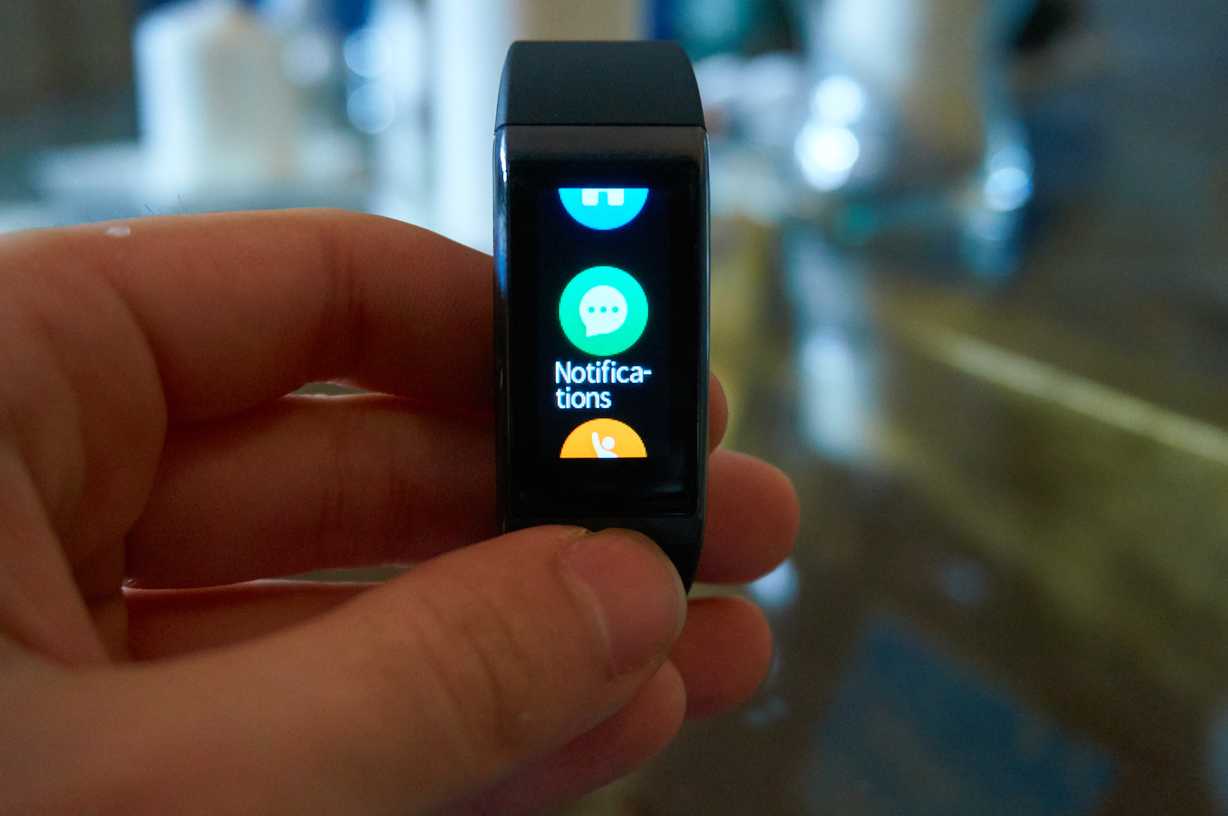 DSC01203sviluppata
DSC01204
The features proposed by the smartband are those that we have now learned about this type of products: date and time, battery status, pedometer, calories burned, sleep evaluation, heart rate counter, weather, ability to view notifications and calls, training program, timer and stopwatch. It is interesting to focus in particular on the calculation of the steps taken and on the detection of the heart calculation. In the first case we point out an almost absolute precision with suns 3-4 steps not counted every 100. The same observation is valid for the calculation of the heart rate. Comparing the smartband with a professional healthcare device, we found a gap of about 3-4 beats excess or defect. Surely it does not represent a value to be taken into consideration for medical purposes but it remains a significant data for a general analysis, especially during training activities in which the sensor is always active and in operation.
Unfortunately, speaking of the program dedicated to training, the greatest lack of this product is highlighted, which distances it from being an absolute best buy in the category: there GPS. Let's talk clearly, this feature is not required for a product sold at the price of Xiaomi Amazfit Cor but then it is impossible not to wonder why prefer it to Amazfit Bip which is equipped with it at a slightly higher price.
La companion app
The application dedicated to the management of information and settings of the smartband from smartphones is an old acquaintance of the Xiaomi ecosystem, also used for other devices, that is Mi Fit. The companion app is available for both iOS that for Android and, as usual, there are a series of builds modified by the community to extend its functionality. Through the app you can always keep on hand data and statistics of the various training sessions but above all to set a series of basic settings for in-depth use such as which applications to receive notifications from. Nothing to complain, an application that does its job well, thanks to years of work on optimizing a firmware that we have come to know in all its acerbity at the time of the release of the first version of Mi Band.
Autonomy: the maximum you could ask for | Xiaomi Amazfit Cor Review
The Xiaomi Amazfit Cor is equipped with a 170 mAh which, although in absolute value they may seem few, are more than sufficient in relation to the hardware of this smartband. With a average use, characterized by the heartbeat detection frequency set every half hour and notifications WhatsApp, Messenger, and calls activated, you can easily reach 12-15 days of autonomy with a single charge. By turning off automatic detection it is not difficult to reach even 20 days. An excellent result for a device to keep on the wrist for a long time without having to worry about recharging every day.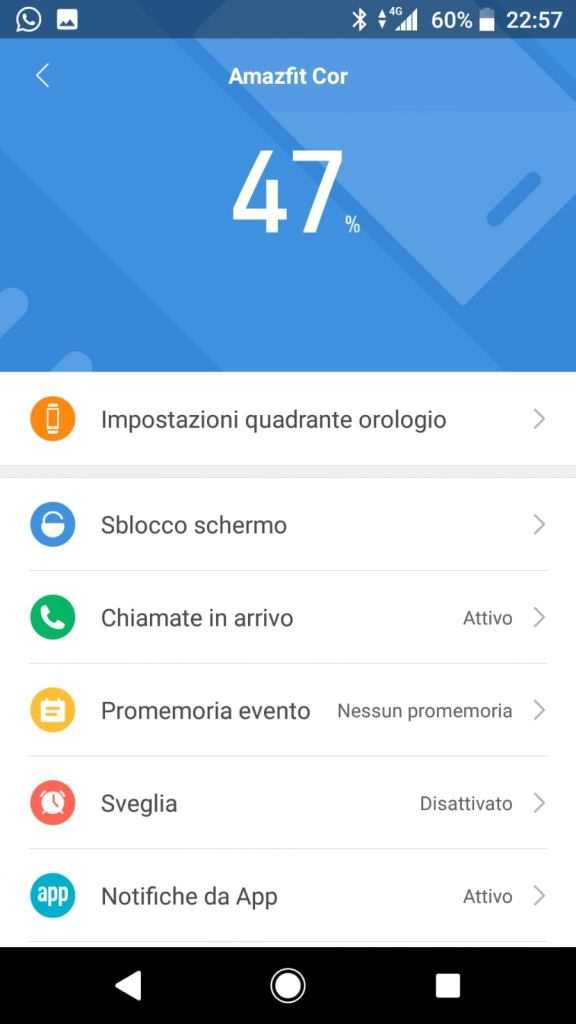 Conclusions: best buy among smartbands, one step away from smartwatches | Xiaomi Amazfit Cor Review
L'Amazfit Color it is a product that you will hardly not appreciate, able to offer the typical functions of smart bands in the best possible way, according to Xiaomi tradition. To the current price of about 40-50 € on the various online stores (available at this link at a discounted price on the well-known Banggood store) it is certainly preferable to the third generation Mi Band thanks to the display that extends the aesthetic and functional potential. Unfortunately, however, it collides with the presence of Amazfit Bip, its older brother, at a more or less similar price that has the plus of a larger display but above all sees the presence of GPS, thus greatly increasing the fitness features.
NOT TO BE MISSED IF ON OFFER WITH A SIGNIFICANT DISCOUNT
Points in favor
Aesthetically concrete and well done …
Tailor-made functionality
Display touch screen a colori
Very efficient pedometer and heart rate monitor
Points against
… but uninspired
lack of GPS
price little in line with the Amazfit series