Here comes the XPG GRIT Competition, the competition that rewards you for your FPS skills. What does it mean? Let's see together what we are talking about and how it works
A world-class competition that rewards you for your FPS skills is something new. A competition that rewards you not for winning but for having the best skills in a First Person Shooter. Everything is organized by XPG, a rapidly growing supplier of gaming systems, hardware components, peripherals for gamers and much more. His "XPG GRIT Competition" it lasts 8 weeks and is divided into several rounds, aimed at enhancing the skills and abilities of all those gamers, very skilled and precise in FPS, ready to confront and be rewarded with interesting products.
XPG GRIT Competition: but how does it work?
The first fundamental thing to do is download theXPG GRIT Esports Training Software. This will be used to train and hone your skills in 4 different ways:
Precision Aiming
Tracking
Hide and Seek
Running Shot
The XPG GRIT Competition will consist of 2 fasi divise in 4 round of 2 weeks each. Each round will take place in one of the training modes we have indicated, in the same precise order. The player who manages to qualify first in the standings for each round will be entitled to a prize. But not only that, because the top 10 gamers of the ranking will have the opportunity to compete in the last round for an additional prize. Gamers who then fail to qualify in the top 10 will still be able to play round 4 to try to win a lower prize.
Phase 1 is already over, it has unfortunately already ended, but don't worry because you can compete to win the prizes of each single round and try to climb the rankings. Round 2 will end on 10/4 and the first place prize is one tastiera gaming XPG MAGE. Round 3 will immediately begin the second, on 11/4. This round will end on April 24th and comes with a set of cuffie da gaming XPG PRECOG.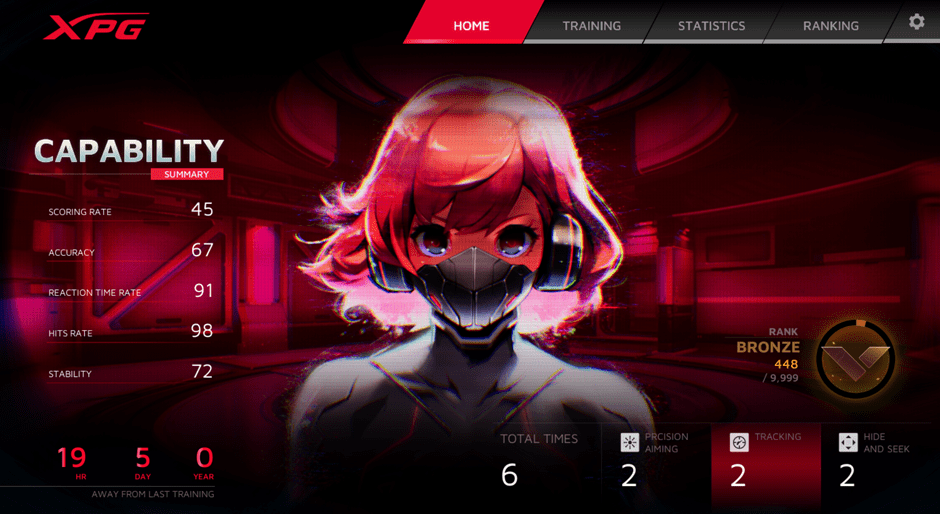 The second phase will be characterized by the fact that it will include round 4, in which only the first 10 classified in the general classification can participate, and by what is indicated as section 2, in which everyone can participate. For the 4th round, the XPG GRIT Competition offers a final prize Kit DRAM DDR5 XPG LANCER 16GB. An award not to be missed. The winner of section 2, on the other hand, will be able to take home a gaming mouse pad XPG BATTLEGROUND XL.
To stay up to date on all the daily news from the Esport world and beyond, stay tuned to the TechGameWorld.com pages. If you prefer to buy game keys at discounted prices, you can do so through our link to Instant Gaming.