Over the past few weeks we have had the opportunity to rehearse for a long time Yuoni, a survival horror developed by Tricore Inc. After making sure we have discovered all the secrets of the game, which has the roots of its horror proposal in Japanese folklore, we are ready to offer you our review by Yuoni, a survival that often struggles to perform its primary task: to scare.
Yuoni: our review
Yes, from the early stages of the game we could not help but notice how the pathos of storytelling, theoretically central element for how it is presented by the game, is largely tempered by those who are i technical limits they had to come to terms with the developers.
The development of the story is in fact entrusted entirely to the text boxes presented at the beginning of each chapter, which makes it really difficult to dive in what happens on the screen. Anyway, in the game we will play To the, a shy girl, forced by her classmates to undergo a terrifying test: to go to an abandoned hospital and pass a sort of ritual.
What appears to be a simple stunt soon takes on an unexpected turn, given that the hospital in question is actually haunted by a spirit, Tsun, a child who died years ago, who forces Ai to retrieve a doll hidden in the hospital and then burn it in a specific location.
A beginning definitely not the best, given the aftertaste of already seen that permeates it, and that is not even told in an engaging way, given the total absence of in-game dialogue. The impression is that the dolls are the very characters of the game, which totally nullifies the frightening potential of the production.
Gameplay and technical sector
Regarding the gameplay even in this case we are not faced with anything particularly exciting. The game is totally linear, with 2 or 3 at most necessary to get to the credits. The path we must follow therefore does not reserve particular problems, if not for some evil spirit that will try, awkwardly, to kill us without making too much effort.
They do not exist objects, medkits or collectibles and the fear of being discovered if it goes soon, as soon as you understand how basic is the artificial intelligence of the spirits that in theory should be the main threats of the title. Obviously, the difficulty level is affected, which is incredibly calibrated downwards.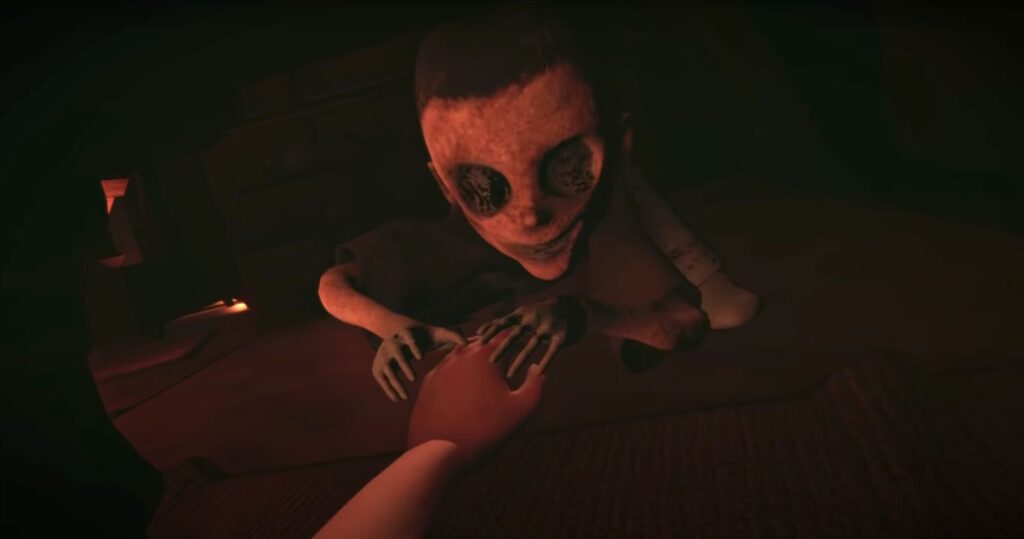 Even the technical sector does not save the game, which has rather dirty graphics and a red filter able to tire the eyes in an incredibly effective way. Therefore, although the commitment of the developers is appreciable, we do not feel like recommending this title, if you are looking for a tantalizing horror. Yuoni is a title that is far too minimal and crude for the moment, despite the great unexpressed potential.