Getting around the city for a long time it has created many problems for citizens. Traffic wastes time and pollutes. Public transport is a great resource but it does not always live up to expectations. For these reasons, one is increasingly taking hold alternative urban mobility, sustainable and attentive to user needs. A real revolution of our cities, with the aim of making them more human-sized. So let's go see 5 different ways to move between urban roads.
Sustainable urban mobility: how to get around the city
Until recently, the alternative to the car in the city was not really there. It is not just a technological issue but an organizational one. Public transport only covers some routes, only at certain times. There are no sidewalks if the suburbs are connected to the city only by the ring road. And let's not even talk about cycle paths. Today, however, a mix of electrical products and a new sensitivity the direction of those who govern large cities is also changing.
Many of the means that we are going to discover can also be used in "smart mobility". That simplifying to the bone means being able renting vehicles for a short time using an app. But these services are increasingly expanding, allowing you to combine public transport with many sharing services (as do Telepass and other services in many cities). An extra resource for those who go to the city only occasionally and want to do "the last mile"After the subway stop. Or for those who don't feel like investing in the purchase of a vehicle. In short, the possibilities are many, just look for them.
Electric bikes, a revisited classic
Bicycles are an old vehicle even more than cars (1791) and over time many people have used these cycles to move towards the center. But especially in the summer, moving around using the driving force of your own muscles it can lead to getting to work too tired, a problem if you don't have a shower in the office bathroom (or don't want to use it).
Fortunately, technology comes to meet us with a simple aid: the assisted pedaling. A small electric motor accompanies your effort, making it easy to get around town. And if in racing bikes or mountain bikes the electric motor raises the price of the bike a lot (due to the greater power and the need to increase the batteries), the Electric city bikes are not that expensive.
There are also many electric bike rental services, also provided directly by the city. If you arrive at the central station of the place or in some of the subway stops you can rent them without problems. And move agile (but be careful, we recommend) in the middle of traffic.
Scooter, sustainable Italian urban mobility
If you go abroad in search of stereotypes about Italians, you will discover that we only eat pizza and pasta, we gesticulate too much and we ride a scooter with a sweater tied around the neck. And thinking about it, you will say that pizza and pasta are delicious, gesturing helps expressiveness and a scooter allows you to move intelligently in urban traffic. And since they are electric, it also allows you to do it without polluting.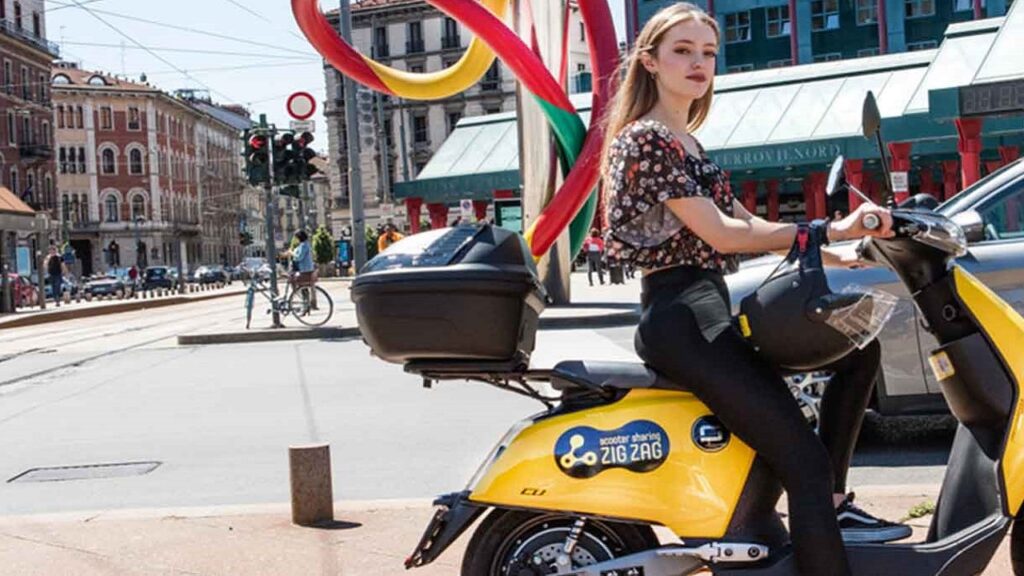 Until recently you should have limited yourself to vehicles that are a little faster and more resistant than bicycles. But the evolution of the electric scooter travels at a brisk pace (even without the need for gears). Today you will find scooters capable of accompanying you everywhere, even when you want to take a trip out of town. And that they are just perfect in the city.
Again, you can find plenty of them for rent. The services are really many, so much so that it could be convenient to use a platform that aggregates them such as Telepass to be able to use them more fluently.
The scooter, from toy to pillar of urban mobility
When you were a child (unless you are very young) the scooter was just a game. But the advent of the electric urban mobility has transformed these objects into perfect tools for getting around with ease in the city center. Less suitable for long journeys, they become perfect for tourists who want to visit the city center and for commuters who want to cover the piece from the subway stop to work.
For them to be considered regular scooters, they cannot exceed 25 kilometers per hour in the street and 6 in pedestrian areas. The motor can max out at 500 watts, so don't expect thunder rumbles. But they are excellent precisely because they allow you to move where other vehicles cannot. Without introducing carbon dioxide into the atmosphere. And they are also quite fun to maneuver.
If you are a commuter, you can also think about checking which sharing services cover your area and making the best use of them. And if you love being a tourist but not walking for hours while visiting a city, then download the app of the first sharing service you find once you arrive in the center and enjoy.
Micro-Car: da Citroen Ami a Opel Rocks-e
All these means of transport allow you to better manage the busy hours in the city, escaping from rush hour without polluting. But some may fear getting around town in the rain if there's no alternative to taking it all on your scooter or scooter. For this reason and for a thousand others, perhaps you might prefer one Micro-car.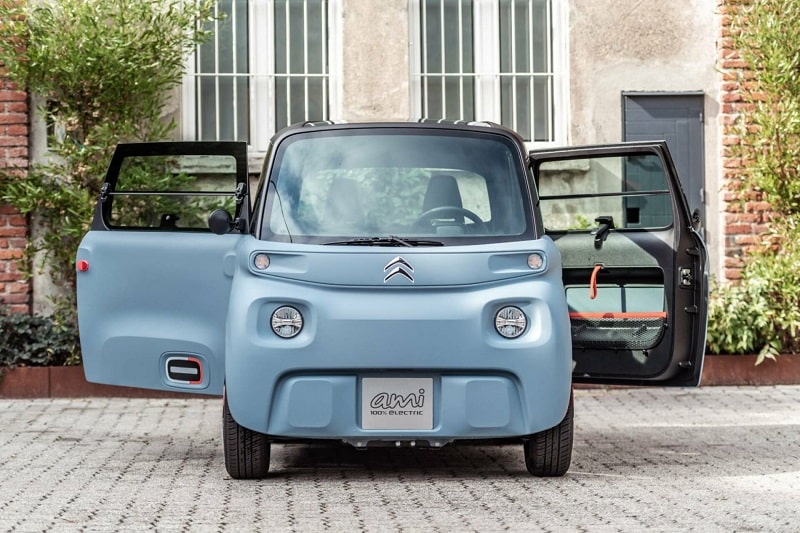 We are talking about the cars that can drive too over 14 years old, because they have a power comparable to that of a moped. But they have a roof, two seats and if they are electric they do not pollute. Until now, the most famous example of this means of transport was the Citroen Ami. Maximum speed of 45 km / h and declared autonomy of 70 km. Five less than it promises Opel Rockes, otherwise very similar in terms of equipment.
For the latter, Opel has also invented a new acronym. SUM: Sustainable Urban Mobility. And even if you can't get around traffic like on a scooter, you can get from the province to the city without being exposed to the elements. Furthermore, you can enter the city even on days when traffic is closed, parking in the places reserved for electric cars.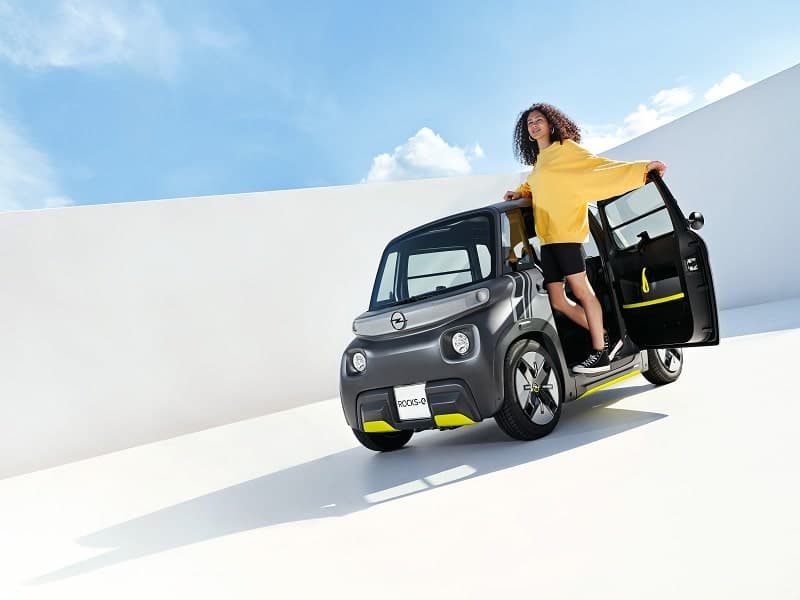 Public transport (which always works better)
We started this article by saying public transport they don't always live up to our expectations. In many cities they have been badly managed, bad investments have been made. They have all the flaws that public projects can have. But they also have a huge potential to manage urban mobility.
The new technologies are there making it greener and greener: there are now many electric buses, in addition to trains and the subway. Also, thanks to Well-thought-out apps are becoming more and more useful. You can manage connections in the best possible way, make the most of the services in complete safety. And then you can combine the use of a scooter, scooter or bicycle service with bus, tram, metro or train. In this way you can walk the "last mile" to work without polluting and spending less than what it costs to travel by car (especially if you don't have a free reserved parking space).
Public transport is the green resource par excellence. AND if you take the hand they become very comfortable (although it may happen that they make you lose your patience from time to time).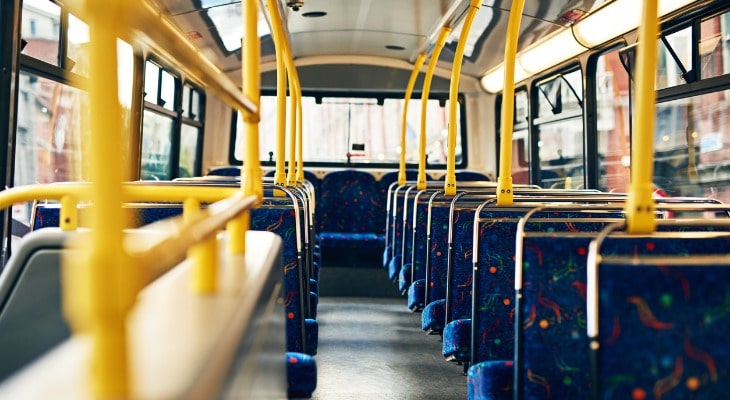 As you can see, the alternatives to the car are many, electric, sustainable. It's also fun to use, or at least more dynamic than sitting in traffic hoping the car in front of you will move. Alternatively, you can focus on the beneficial effects of a cardiovascular activity like one walk: shortness of breath at the end of the walk does not count as CO2 emissions, do not worry.