The Amazon Fire TV interface is updated for better usability of the contents on our TV, even in older devices to give everyone the opportunity to enjoy the new features
Amazon launches a new Fire TV interface, now also available on additional devices including Fire TV Stick 4K, Fire TV Cube, and Fire TV (3rd generation). Support for the Fire TV Stick (2nd generation) and Fire TV smart TVs will arrive later this year. This launch follows last December's launch of the new Fire TV interface on Fire TV Stick (3rd generation) and Fire TV Stick Lite.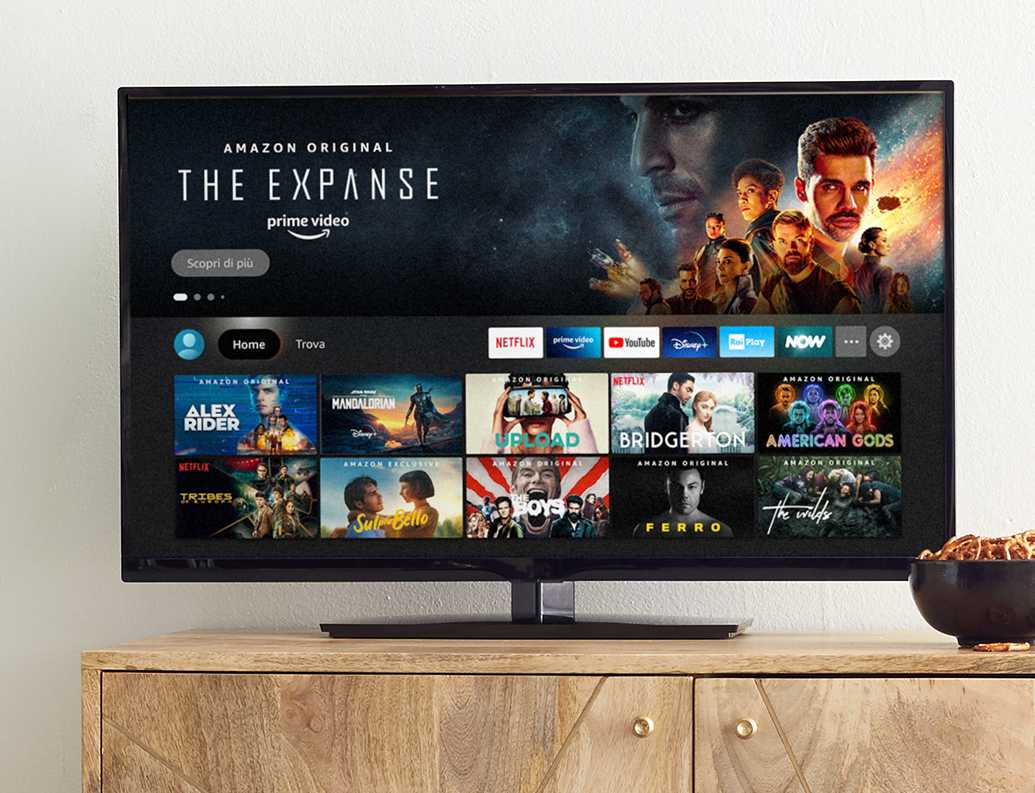 Amazon Fire TV: renewed the graphics of the Sticks
The new Fire TV interface is the biggest update ever developed so far. It is, in fact, now possible to access through your user profile, use a new simplified main menu bar and add your favorite apps, for quick access. Also, new ones have been added features like App Peeks, which allows you to explore all the most popular apps within the new interface, and Find, which allows you to search for content by categories, such as TV shows and movies.
Thanks to Amazon Fire TV based products such as Fire TV Stick or Fire TV Cube it is possible turn any TV into a smart TV. In fact, you will be able to access all the streaming services, applications and games supported by the Amazon operating system. In addition, you can take advantage of the Alexa voice assistant to give orders quickly and easily, such as turning up the volume or searching for a TV series. That's all from the electronic section, keep following us!