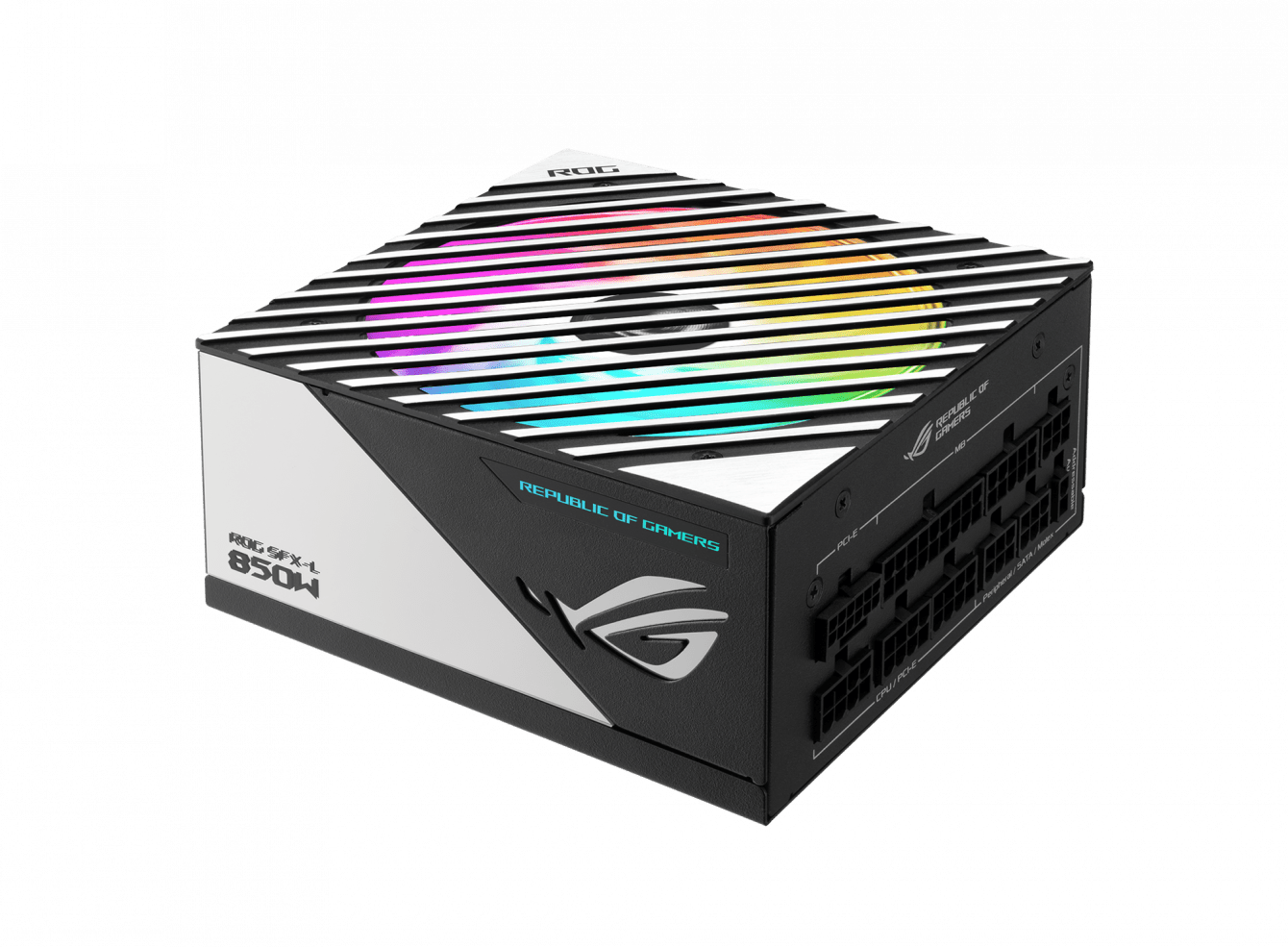 ASUS ROG presented the Have It All event at Gamescom 2022. Tons of gaming products launched, such as Swift series monitors and gaming peripherals, as well as the hugely popular X670E motherboards
ASUS Republic of Gamers (ROG) presented the event in the last few hours Have It All at Gamescom 2022, in Cologne, Germany. This was the first large-scale ROG event that took place in attendance since the start of the pandemic. During the ASUS ROG Have It All event, many news in the gaming world were presented, In this article I will show in detail the new monitors Swift OLEDthe new gaming peripherals and the brand new system ROG Rapture GT6. I'll leave out the details on the brand new AMD X670E motherboard series covered in detail above (here for the article).
Key points of the ASUS ROG Have It All
Among the many novelties presented at the Have It All we have:
ROG Rapture GT6: the first system WiFi tri-band mesh by ROG designed for gaming.
Monitor: presented the new series ROG Swift OLED ed i monitor ROG Strix PG27UQR, XG32UQ e XG32AQ.
I mouse: i rinnovati ROG Keris Wireless AimPoint e Gladius III Wireless AimPoint with ROG AimPoint optical sensor.
New earphones: the gaming earphones ROG Cetra True Wireless Pro e Cetra True Wireless.
New motherboards: presented the brand new proposals of the series AMD X670E.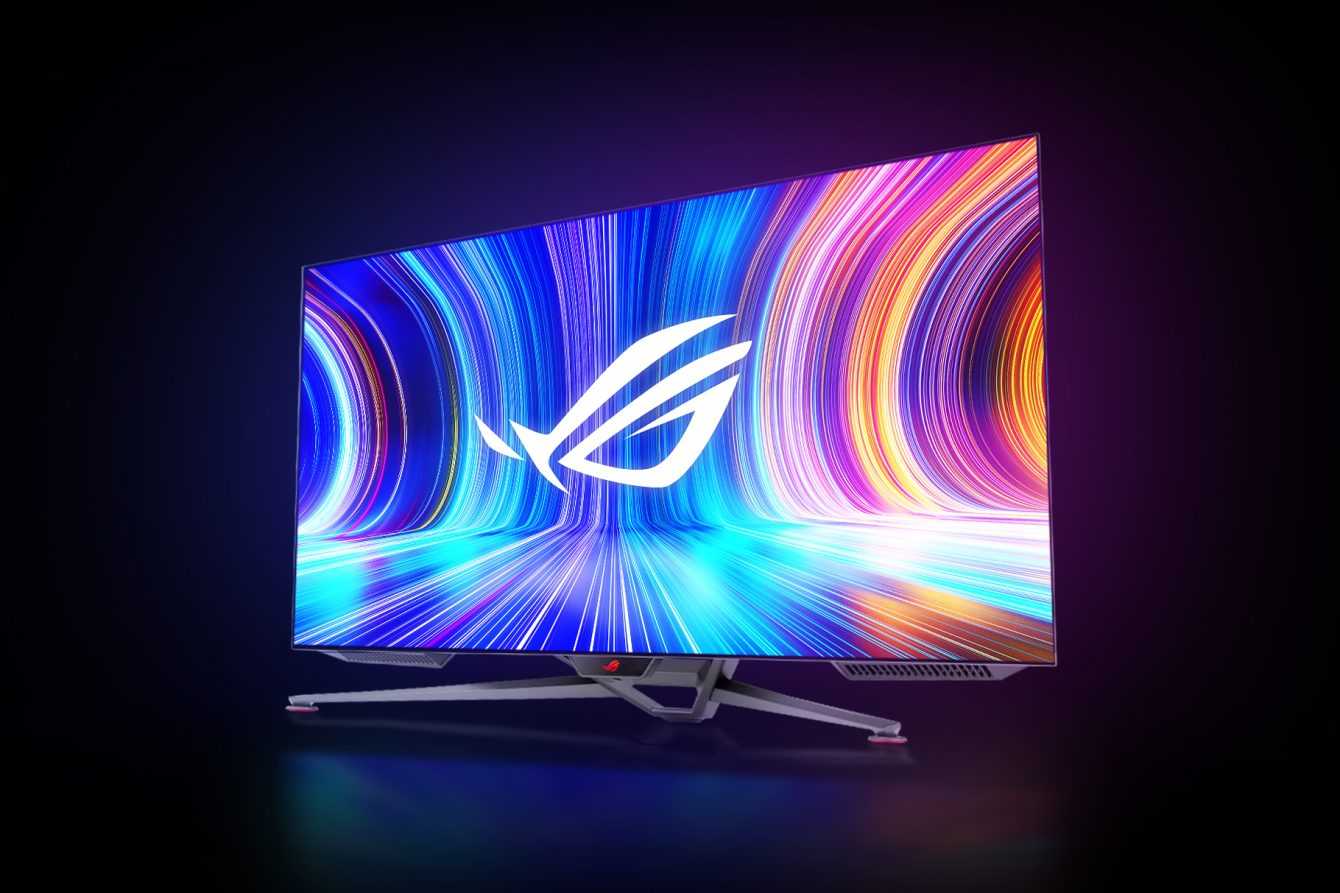 ROG Loki SFX-L 850W Platinum
The power supply ROG Loki includes the same advanced components and premium features as the acclaimed ROG Thor, in SFX-L format. The compact Loki represents a new series of PSUs built specifically for ultra-high performance small-form-factor (SFF) gaming builds. Ready to power the latest and most performing GPUs build ITX.
It is designed for PCIe 5.0and is equipped with a 16 pin to dispense up to 600 watts of power to the most energy-intensive graphics cards. Inside, two ROG heatsinks offer double the surface area for efficient heat dissipation. While a 120mm axial cooling fan with PWM control keeps noise levels and temperatures low. The Loki is certified 80 PLUS Platinum with up to 92% efficiency to reduce heat and noise, as well as improve reliability. Additionally, compatibility with Aura Sync (now integrated into Armory Crate) allows players to sync lighting effects for a truly unique look.
ROG Swift OLED PG42UQ
During Gamescom 2022, several new ROG monitors were presented. Among these, i ROG Swift OLED PG42UQ e PG48UQin addition to the monitor gaming Fast IPS available in a wide range of sizes and resolutions. The 42-inch ROG Swift OLED PG42UQ monitor is designed for maximum involvement in desktop gaming and delivers 4K images with an overclocked refresh rate of 138 Hz.
The OLED panel guarantees the deepest blacks and striking colors thanks to a color range DCI-P3 del 98% and a variation of color Delta E <2. The ultra-fast response time of just 0.1ms (GTG) makes this display even more exceptional and guarantees a truly extraordinary viewing and gaming experience.
ROG Swift OLED PG48UQ
Model ROG Swift OLED PG48UQ instead it offers a 48-inch panel, representing the ideal choice for those who really want to play "big". ROG OLED monitors include a custom heatsink which offers a greater surface area for heat exchange. Resulting in up to 8% lower operating temperatures compared to heatsinkless ROG monitors, to ensure better performance and longevity to OLED panels. Unlike conventional glossy OLED screens, ROG OLED gaming monitor panels are equipped with a special micro-textured anti-reflective coating.
These serve to reduce reflexes and thus minimize distractions. You can also set the automatic brightness of the display (Uniform Brightness). This is to ensure comfortable viewing even in the most critical conditions such as when changing the size of white windows or during intense gaming marathons. Both monitors feature rich connectivity that includes DisplayPort 1.4 (with DSC), HDMI 2.1, HDMI 2.0, hub USB and a tripod socket on the top of the monitor.
ROG Swift PG27UQR e Strix XG32UQ / XG32AQ
Il ROG Swift PG27UQR 27-inch is a 4K gaming monitor equipped with technology Fast IPS for an astonishing gray-to-gray (GTG) response time of 1ms. It supports ultra-smooth 4K images at 160Hz to ensure exceptional game quality. This monitor, compatible with NVIDIA G-SYNC it also conforms to the standard Display HDR 600 and supports 95% of the DCI-P3 color space. The PG27UQR monitor offers broad connectivity with two ports DisplayPort 1.4 con Display Stream Compression (DSC). Furthermore, there are two doors HDMI 2.1 which offer a full 48Gbps bandwidth, a hub USB it's a earphone jack.
Gaming monitors too Strix XG32UQ 4K e XG32AQ QHD 32-inch models use Fast IPS technology which guarantees an excellent 1ms GTG response time. Both displays offer variable refresh rates and compliance with Display HDR 600. Additionally, they are capable of delivering extremely smooth gaming visuals with an overclocked refresh rate of 160Hz for the XG32UQ and 175Hz for the XG32AQ.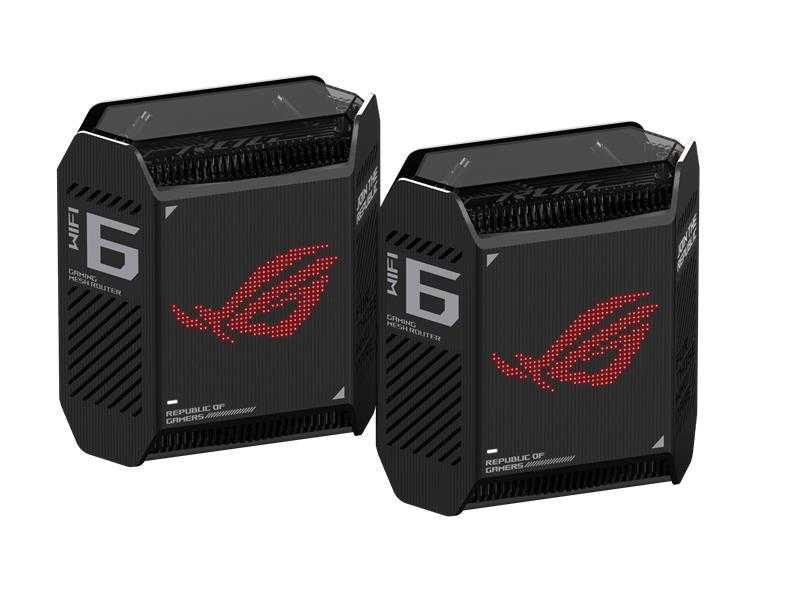 ROG Rapture GT6
ROG Rapture GT6 is the first system tri-band mesh designed for gamingwhich offers users up to 10 streams and WiFi speeds of up to 10,000 Mbps. A combination of nine powerful internal antennas and unique technology ASUS RangeBoost Plus improve the overall range and quality of the WiFi signal. Offering ideal coverage up to 540 square meters. The integrated "smart antenna" technology detects the directions of arrival of the signal for the connected devices, to optimize stability and power. Rapture GT6 also includes the triple-level gaming acceleration typical of ROG routers, boosting gaming traffic every step of the way, from the PC to the game server.
ROG Rapture GT6 was designed with premium form and functionality. Thanks to the displacement of the numerous antennas from the outside to the inside, it adopts a particularly elegant design. Its futuristic style is highlighted by the Aura RGB logo, air vents and the ROG claim "For Those Who Dare" engraved on one side. On the top and bottom, the ventilation grilles are aligned with the heatsinks inside, to obtain an ideal convective effect and heat dissipation. For those who prefer a brighter or brighter aesthetic, the edition is also available Moonlight White.
ROG Rapture GT-AXE16000
ROG Rapture GT-AXE16000 is the first gaming router Quad-band WiFi 6E to the world. It is equipped with a chipset WiFi Broadcom new generation and one CPU quad-core a 64 bit da 2,0 GHz which takes its power to the next level. In addition, it features the ASUS RF technology and exclusivity ASUS RangeBoost Pluswhich takes advantage of several updated features to improve the range and coverage of the WiFi signal.
With WiFi 6E, the 6 GHz band is dedicated to WiFi 6E devices so as to ensure maximum performance, so as not to be slowed down by older generation devices. Rapture GT-AXE16000 is equipped with two 10 Gbps LAN ports, four 1 Gbps LAN ports and a door WAN with 2.5 Gbps which supports link aggregation and load balancing. These ports allow you to deliver huge bandwidth to connected devices and make the most of ultra-high-speed Internet connections. Like the Rapture GT6, the Rapture GT-AXE1600 is also equipped with triple-level gaming acceleration to optimize game traffic.
ROG Keris Wireless AimPoint
The new ROG Keris Wireless AimPoint is an extremely lightweight (75 grams) wireless gaming mouse that offers gamers a exceptional precision thanks to ROG AimPoint optical sensor. The ROG sensor offers a whopping 36,000 dpi with less than 1% cpi deviation, a speed of 650 ips and an acceleration of up to 50g, along with a polling rate of 1,000Hz. The mouse can be used in 2.4GHz RF mode, Bluetooth or wired. 2.4GHz RF mode supports the technology wireless ROG SpeedNova to ensure faster and more reliable connections.
Thanks to an optimized power supply, it is possible to play in 2.4 GHz RF mode even for 119 hours before having to recharge your device. The design Push-Fit Socket II allows easy customization of switches. Having already supplied the ROG micro switches that can be replaced with mechanical or optical micro switches compatible with 3 and 5 pins. THE left and right buttons are made of PBT and they have one durable non-slip surface which resists wear to ensure constant quality over time. On the purely aesthetic front, in addition to the standard black finish, the most refined white one of the edition is also available Moonlight White.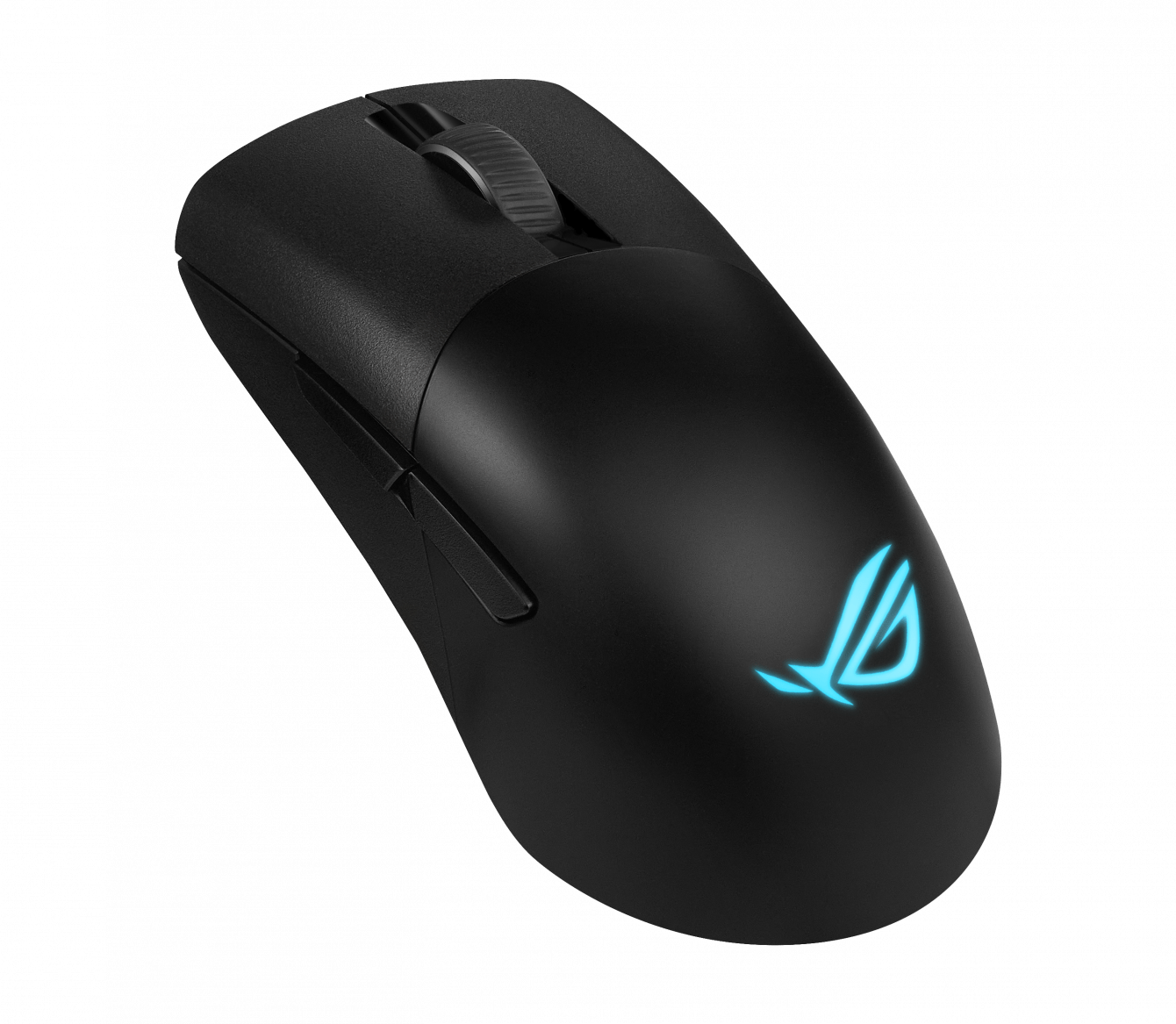 ROG Gladius III Wireless AimPoint
ROG Gladius III Wireless AimPoint represents the evolution of one of the most popular products ever. A lightweight (79 grams) wireless RGB gaming mouse that now boasts the sensor ROG AimPoint optical 36,000 dpi with 650 ips. 50g acceleration and 1,000Hz polling rate for unmatched accuracy and control. Like the Keris Wireless AimPoint, the Gladius III Wireless AimPoint also has triple connectivitybeing able to be used in 2.4 GHz RF mode, via Bluetooth and with cable.
2.4GHz RF mode supports wireless technology ROG SpeedNova to ensure fast and stable connections. Optimized power supply gives users up to 119 hours of use on a single charge using the mode RF a 2,4 GHz. The design Push-Fit Switch Socket II allows for easy customization, with the included ROG micro switches that can be replaced with compatible mechanical 3-pin and optical 5-pin micro switches. The cable ROG Paracord eh feet 100% PTFE they allow movements that are always fluid and fast. The supplied ROG non-slip tape ensures a more secure grip and gives the Gladius III Wireless AimPoint an extra touch of class. Also in this case the Moonlight White edition is available.
ROG Cetra True Wireless Pro
The ROG Cetra True Wireless Pro are the world's first true wireless earbuds featuring dual Bluetooth connectivity and wired USB-C. Also we find a Quad DAC ESS and a AI noise canceling microphone to deliver maximum audio quality and clear, uncompromising communications. All of this makes them ideal for play, as well as for everyday use.
In Bluetooth mode, the integrated technology Qualcomm Snapdragon Sound and the many hybrid modes Active Noise Cancellation (ANC) offer great performance. They allow gamers to immerse themselves in the action with premium 24-bit, 96kHz low-latency wireless audio, perfectly synchronized with the on-screen action.
Details
When launching a game on ROG Phone 6, the Gaming mode of Cetra True Wireless Pro activates automatically and provides a …
2