We tried the demo of Balan Wonderworld with a lot of curiosity, and with equal confusion we find ourselves writing this preview dedicated to the next Square Enix title from the creators of Sonic
When you have names like Yuji Naka and Naoto Ohshima behind you and a company like Square Enix, it's hard to actually go unnoticed. Especially if you present yourself with a captivating style and artistic direction, a dreamlike world, colorful and… different. In short, if you introduce yourself as Balan Wonderworld did last July, it is normal to channel a good part of the attention of the nostalgics, dreamers and all those who still remember the magic and feats that SEGA had managed to create, in the now distant and always mentioned "90s", with a Sonic who was the real rival of Super Mario.
We tried Balan Wonderworld for about an hour, through the public demo available on all platforms (our test took place on PlayStation 4 Pro) before sitting in front of the PC screen, keyboard in "hand", to tidy up a list of rather confusing thoughts. If on the one hand we were enchanted by that artistic direction that was already leaking from the trailers and by that sort of magical and disturbing atmosphere at the same time, on the other hand, we have seen a long list of doubts arise that we never expected. Let's try to put everything in order in the next few lines, with our Preview of Balan Wonderworld.
Confusion
Explaining exactly what Balan Wonderworld is is very complicated for us. Balan, the weird being with a top hat that also dominates the title cover, is in effect a sort of artistic director, who manages the theatrical representations of different dreams linked to different characters. Each of these dreams will obviously have a hidden meaning, clearly legible in its message, but hidden behind that dreamlike veil that seems to please this type of production so much. Our protagonists are Emma and Leo, two problematic guys, from what little we have been able to understand from the initial cutscene, who will find themselves facing these worlds invaded by dark beings.
At the beginning of the demo, Balan Wonderworld allows us to choose which protagonist to impersonate and in which chromatic variation among the eight available. Having done this, after a short and enigmatic introductory video that does not allow us to understand much of the plot of the title, we find ourselves in the floating and dreamy gaming hub, the Island of Tim. From this space we will obviously be able, in the final version, to face all twelve worlds that make up the game, as well as carrying out a series of secondary activities, some of which are already shown in the trial version.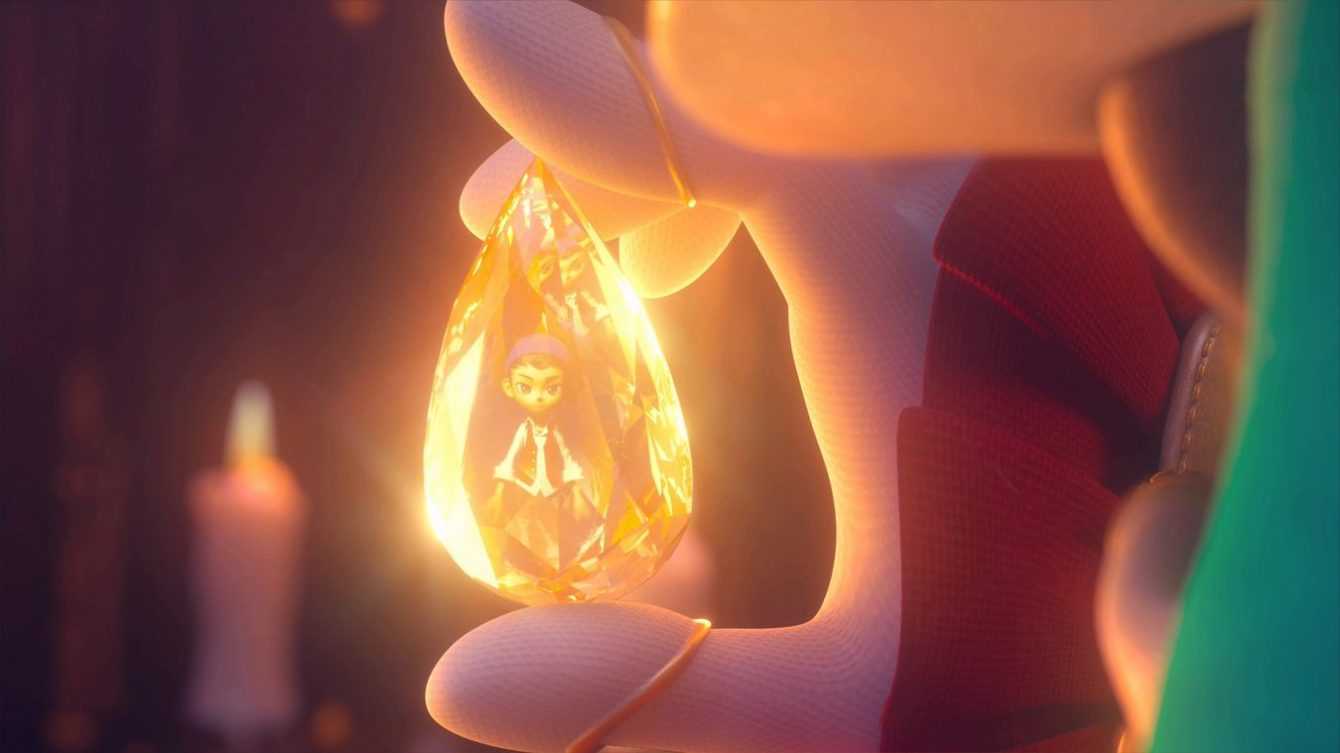 They are very fat! – Balan Wonderworld preview
In fact, we will be able to satiate the hunger of Tim, the tender chicks that follow us both in the Hub and in the worlds and who help us against enemies and in particular situations, through the gems that we will find scattered in the levels. Or, we will be able to hatch the eggs that we will collect in the various worlds and, finally (at least for what the demo allows), build a real Tower of Tim, increasing the number and satiating them as much as possible. The functioning and use of these secondary activities is not yet well known, but we imagine it will be fully investigated in the final version.
There are three worlds available in this demo, of which only the first is complete. In fact, each world is made up of various stages, in an always different number, at the end of which the world boss is found. At a purely gameplay level, Balan Wonderworld can be defined as an action-adventure platform, however, composed of peculiar elements. Within each level, our protagonist will have to exploit the powers of the various costumes he will be in possession of to advance between the platforms, collect collectibles and defeat the Denied, the enemies of the title. In the trial version there are only twelve costumes available, but it is already known to those who have followed the various news on Balan Wonderworld that in the final version there will be about eighty.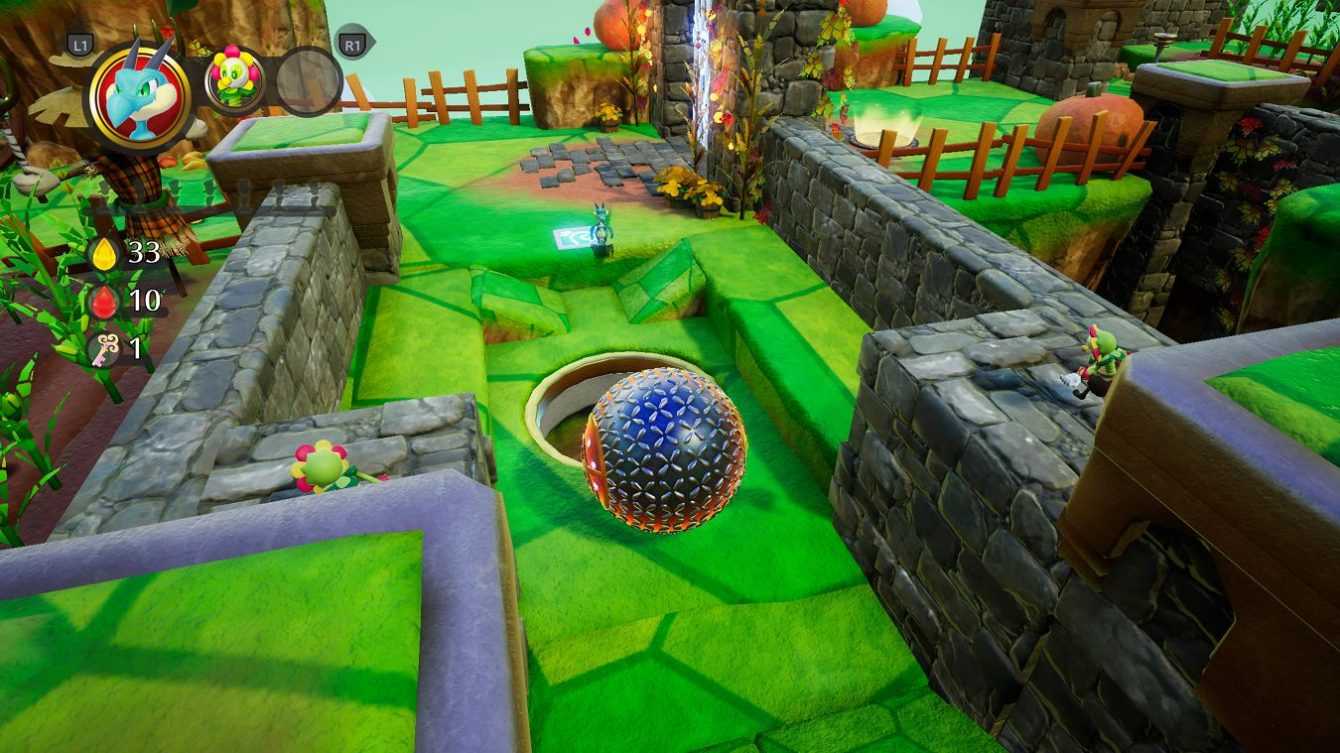 Great powers come from great customs… ah wasn't that so? – Balan Wonderworld preview
Each costume gives a unique and particular power to the protagonist: if you turn into a dragon you can shoot flames to hit enemies and unbreakable blocks, if you decide to become a sheep you can float in the air and take advantage of the updrafts. Take advantage of the various features of the costumes will allow you to collect the collectible gems useful to upgrade your Tim, the Balan statuettes that are used to unlock new levels, new costumes and much more. We will therefore be called to arrive at the end of each stage with the fullest possible pockets. The solutions to do this will be different and all linked to the possibility of taking advantage of both the costumes that you will find in the stages, and those that you can bring with you (a maximum of three) from the other levels. It all sounds really interesting, but there is a but.
What left us most puzzled about this Balan Wonderworld demo is the excessive simplicity in the realization of the gameplay. Continuing through the various levels will require you to press at most two keys (consider that the front keys ALL have the same function, even in the menus), the battles with the enemies will be very unexciting and all of this can be summed up with a little satisfaction and a lot of boredom.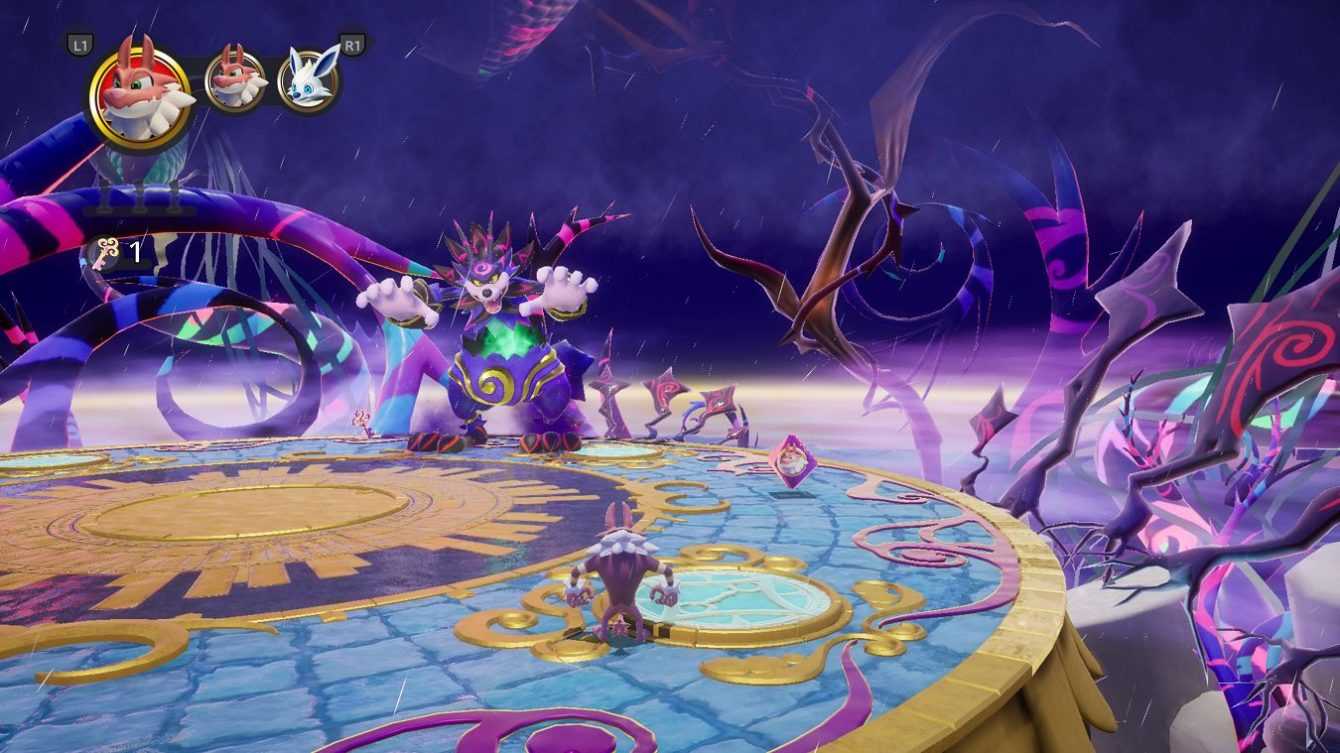 Balan's Battorus – Anteprima Balan Wonderworld
There are also some sections, called Battles of Balan, which will allow us to impersonate the weirdest artistic director ever. These will be nothing more than short sections of quick time events in which we will have to press a single button (but go) when the silhouettes of Balan overlap. Even the boss fight available in the demo was completely unsatisfactory in terms of the challenge, from the first time you face it.. There is never a sense of danger, of greater need for attention.
On a technical level, moreover, we have found a series of shortcomings and flaws that we would never have expected from a title like this. Although it is true that it was born as a cross-gen and multiplatform title (it will also be available on Nintendo Switch), the fact of being talking about a title that will also be released on what is now the current-gen, with leaders PlayStation 5 and Xbox Series X leaves us a little dumbfounded. The pop-up of screen elements, especially in the initial loading on the level, is practically ridiculous.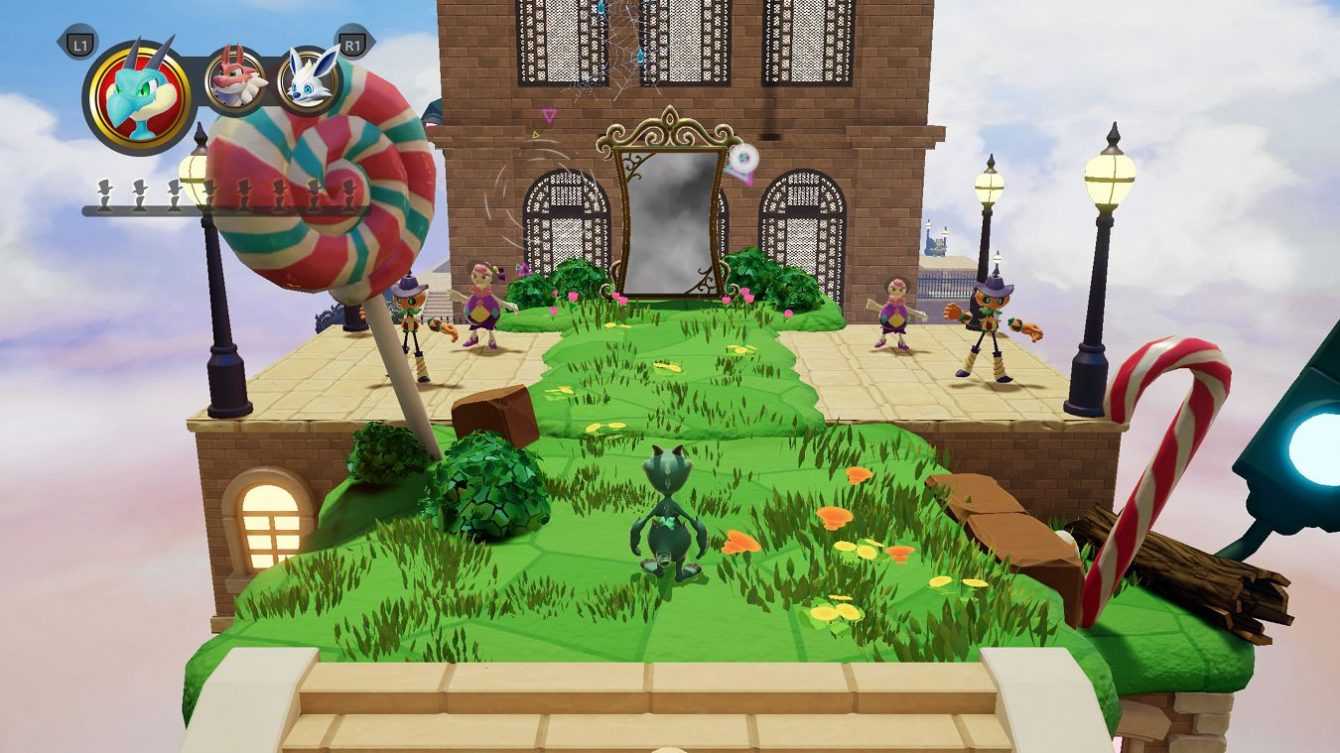 Charge? No, it doesn't load… Ah yes maybe it loads! – Balan Wonderworld preview
There are textures that load late and some never load. We have already admitted that our test took place on a PlayStation 4 Pro, but we know that these defects are also present on the PlayStation 5. And the fact remains that, even if we are talking about an older generation console, to run a title like Balan Wonderworld on a PS4 Pro is very unsettling. Not to mention the terrible handling of the camera and the sense of motion sickness that the management of the various stages generates.
On the one hand purely artistic and level design, however, we can be completely satisfied. The premises were already quite high from the first trailers, but each world is practically a style of its own. From the rural farm to a kingdom of only gears and metal, we really expect great things from the point of view of originality. The color palettes used give that touch of personality to each level and also the various costumes are clearly distinguishable and unique, at least as far as we could see from the demo. A praise also to the soundtrack that, although it has some tracks that are a bit special, it manages to hold up well that rhythm and that essence of weirdness that permeates all of Balan Wonderworld.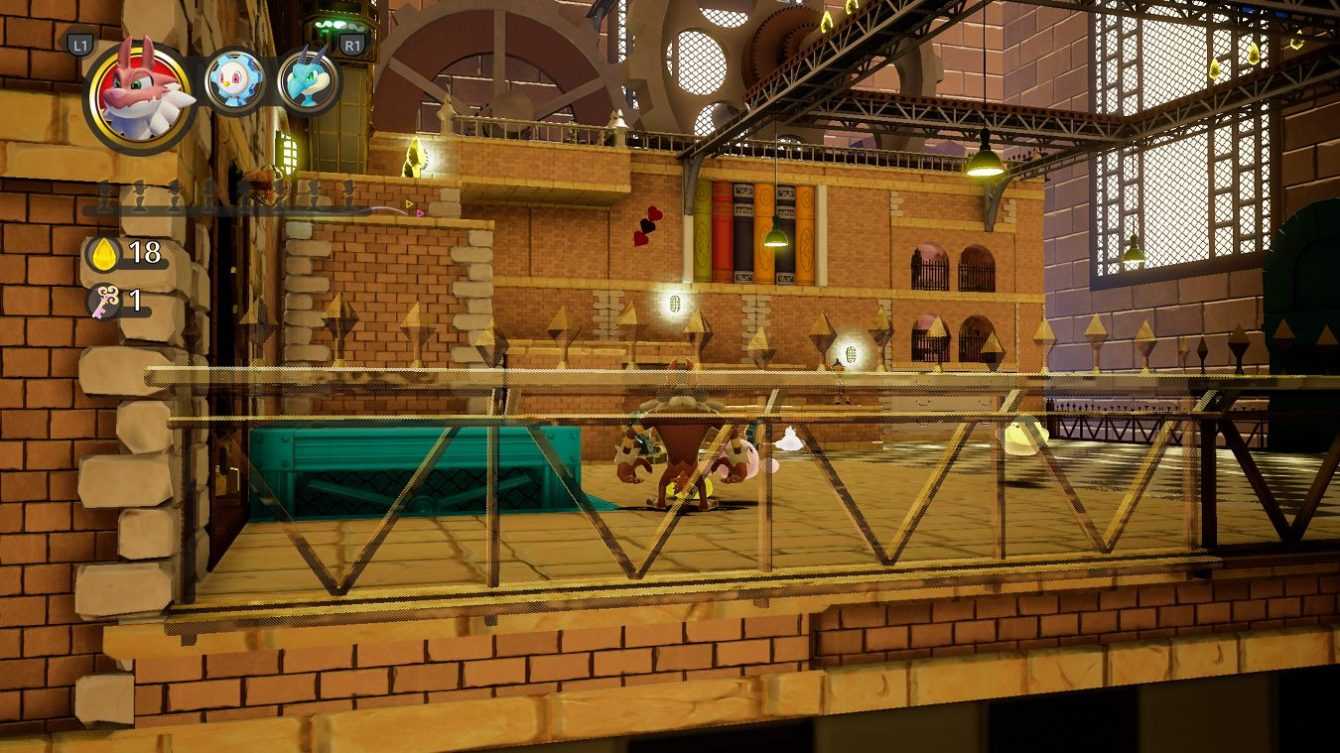 God!
To conclude this preview of Balan Wonderworld… we are perplexed. From a purely aesthetic and personality side, our expectations have been largely achieved. The problem really seems to be everything else. A gameplay that is too basic and unsatisfactory is added to a technical sector that is too shaky for a title that will certainly not be at a very high budget, but which still has a company like Square Enix behind it. We postpone any evaluations and further criticisms or praise until we have the final version at hand. For now, Balan Wonderworld is a giant: boh!