Bandai's Soul of Chogokin line will soon be enriched with release 96, dedicated to Getter Robot Go, of which pre-orders are open
The appointment with Nerd Stuff is enriched today with Soul of Chogokin, certainly one of the best known and most important lines of Bandai modeling, given the presence within it of numerous models so dear to Japanese animation, which we Italians too have come to love following the invasion of robots seen at the end of the years' 70. Characterized by an excellent manufacturing care, and embellished by a generous dose of metal components, the series dedicated to Anime in Superlega will soon be enriched, thanks to the release of release number 96, which will be entirely dedicated to Getter Robot Go, and of which I am open pre-orders.
Bandai: aperti i preorder per Soul Of Chogokin 96 Getter Robot Go
The model in question is taken from animated series distributed in Japan from 11 February 1991 to 27 January 1992, for a total of 50 episodes, and made by the usual couple composed of Go Nagai e Ken Ishikawa. As the tradition dear to the series dictates Getter, the model will consist of three distinct spacecraft, which can be combined in a complete way, to give life to as many robotic configurations: the Getter Go, specialized in ground combat), the Getter Sho (female-looking robot specializing in high-speed combat in the air) and the Getter Gai (tank capable of acting underground and in water).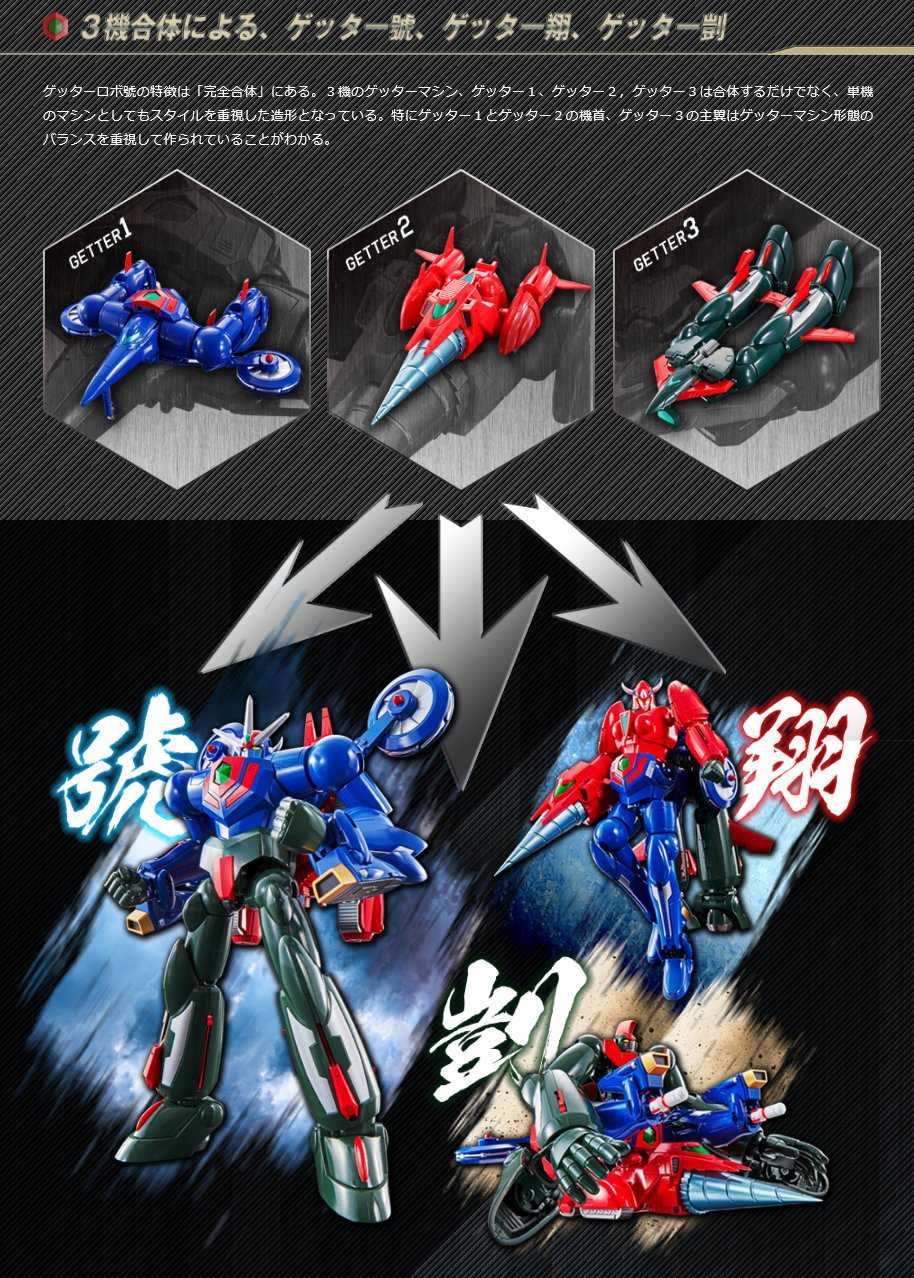 The model is made in Pvc, Abs e metallo (diecast), and once assembled it reaches size of 18 cm in height. Inside the package, as always, there will be numerous accessories, which will include some interchangeable hands, a conspicuous set of weapons and various supports which, connected to the supplied base, will allow the model to be exhibited in order to reproduce some of the most iconic poses of the series.
The Getter Robot Go It is currently available for preorder at a price set at 23,000 Yen (about 180.00 Euro), and will be available starting next month of September.
Are you interested in purchasing this model? Let us know in the comments, as always here, on TechGameWorld.com.