Battlefield 6 returns to be talked about with the latest leaks just bounced on the net on the new map and gameplay. Let's see them together
Tom Henderson, a well-known leaker particularly active with regard to shooter, especially the flagship series from Electronic Arts and Activision, Battlefield and Call of Duty respectively, shared some new potential details on the map and the gameplay of the chatted Battlefield 6. Let's see all the details about it in the next lines of this article.
Battlefield 6: a new 64v64 map and weather-influenced gameplay?
According to the leaker, the presentation trailer for Battlefield 6 (also known as Battlefield 2021) will show a map of an'desert island and various important news regarding the gameplay. According to Henderson's words, the latter should be related, in large part, to weather conditions and all the consequences that they imply. The trailer is also expected to show a tornado / storm in "action", as well as various rocket launches.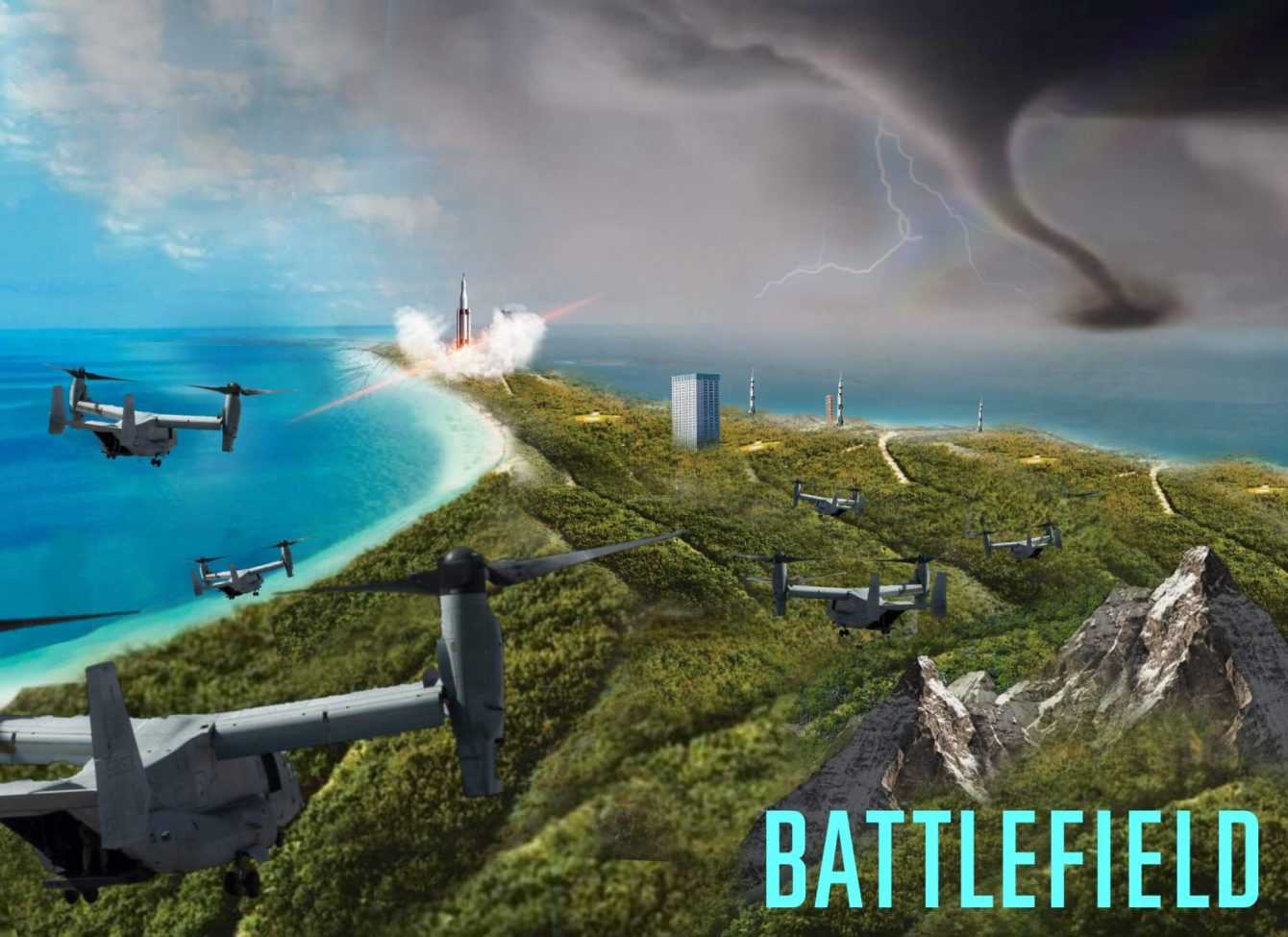 Also, there will most likely be 6 or 8 helicopters Osprey flyable. This would be just the beginning: according to Henderson the real heart of the experience should be the new maps from 128 players, which means the game will support battles 64v64.
Now as always, take everything you just read with a nice pair of solids reinforced calipers. However, given the leaker's reliability record, we can assume that this is plausible information. Above you can take a look at an image based on a drawing that Tom Henderson shared while talking about the game's announcement trailer. As for the other rumors on the game in question, some time ago there was talk of a futuristic setting, trends in the battle royale and release scheduled for the end of this year.
We will keep you updated on future developments in this regard. Stay tuned to TechGameWorld.com for all the news and curiosities from the gaming world and beyond. Lastly, for the video game download codes at discounted prices we invite you to take a look at Instant-Gaming.com.