Best games for Android and iPhone | August 2021
The market is now full of video games for smartphones and tablets of all kinds. And every day new ones are born ready to invade the Apple and Google stores. This huge offer often makes it difficult to find games that are really worth downloading. Precisely for this reason we at Tech Princess have decided to create this one for you list of the best Android games and the best iPhone games of the month. Inside you will find both free and paid video games. The collection comes updated every month, so if you were looking for a selection of the best games for Android or iOS complete and in step with the times, immediately save this article to your favorites and always keep it just a click away. Here you will find the must-play titles of the month in a tasty mix that includes shooter, strategy and MOBA (Multiplayer Online Battle Arena).
Best Android games and best iPhone games: Tech Princess's selection
As we anticipated, the Apple and Android marketplaces are now full of game titles. To compile our monthly list we could have chosen to include only the games that have just been released, but we believe that it would not have been correct and, indeed, it would have been too easy. In short, why should we limit ourselves to listing what has recently landed on the App Store and Google Play Store when there are video games that have made the history of mobile gaming or who have been giving fans hours of fun for months, or even years?
In our list you will therefore find the best games for iPhone and Android ever, enriched from month to month with the titles that we consider unmissable, regardless of release date and price. The selection includes numerous free video games, but also some paid game. In the latter case, fear not. The costs are absolutely affordable, generally a few euros, which is undoubtedly worth spending.
After clarifying the nature of our list, let's move on to the facts and find out together what mobile games, free or paid, you must not miss this month.
Best iOS games: action and RPG
Fantasian
From the creator of the Final Fantasy saga, Hironobu Sakaguchi, comes Fantasian, a spectacular role-playing game set in a very rich world made up of over 160 dioramas where detailed environments are combined with the characters in 3D. The main adventure lasts about 70 hours and is full of narrative elements mainly focused on missions, giving players the opportunity to explore the world in total freedom.
Fantasian brings several quality-of-life improvements to the classic JRPG genre, such as the 'Dimengeon Battle' mechanic, which allows players to send previously encountered enemies into a separate dimensional dungeon to simplify combat and maximize uninterrupted exploration of beautiful locations .
The famous composer Nobuo Uematsu, known for his work in the Final Fantasy series, has composed all 60 tracks of Fantasian, enriching, even in the sound, the quality of this intriguing game.
Fantasian is currently only available on iOS devices.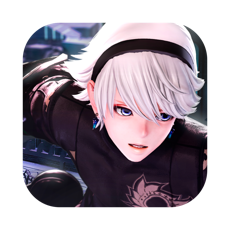 Price:
Exclusive to Arcade
NieR Re[in]carnation
i NieR Reincarnation is the first spin-off of the renowned video game series NieR: Automata, set in the narrative universe created by Yoko Taro. In this chapter we will play the role of a girl with no memories and no voice in search of what she has lost. To do this we will have the support of Mama, a mysterious ghost who will guide us inside the game and will be our voice, in search of ours.
The game moves away from the classic mechanics of the series to give us a more focused gameplay towards the gacha genre but with typical elements of the RPGs. A gameplay certainly simpler and suitable for mobile devices but accompanied by an intriguing plot that tells us about the deep theme of memory and memories.
NieR Re[in]carnation is now available on Android and iOS devices
Best management games on Mobile
Mini Motorways
From the creators of Mini Metro comes Mini Motorways, a fantastic management video game where you have to design roads that make a growing city move. "Have you ever found yourself in a traffic jam, wishing you could do something to resolve the situation? At Mini Motorways, the traffic problems of the city are in your hands. "
Redefine your city to keep traffic flowing and carefully manage improvements to meet changing needs. How long will you be able to keep the cities of the world moving?
Mini Motorways is only available for iOS devices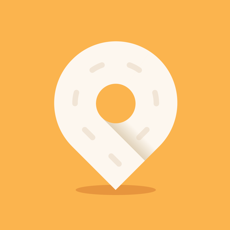 Price:
Exclusive to Arcade
Multiplayer games for Android and iOS
Dead By Daylight Mobile
Inspired by the most famous cult splatter and horror movies, Dead By Daylight is a 1vs4 multiplayer horror action video game in which a ruthless killer hunts down 4 survivors on the run. The game, already available on PC and console, also arrives on Mobile.
In this deadly version of the famous "Guard and Thieves", players can experience the thrill of the killer and the survivors. Survive by teaming up with your friends or escape on your own strength and bury them all. Take on the role of the killer and sacrifice the survivors to the Entity. Do you prefer to make your friends laugh or scare them to death? This 4 vs 1 survival horror game has something for everyone. With all 5 players in the same maze of death, unexpected surprises and sudden scares are always around the corner.
This game features the most famous killers of horror movies come Leather Face, Michael Myers, Amanda Young from SAW, Ghost Fac, the Demogorgon from Stranger Things or Pyramid Head from Silent Hill.
Dead By Daylight is now available for free on mobile devices.
Mobile gaming: card video games
GWENT: The Witcher Card Game
The most popular card game in the universe of The Witcher is now also available on mobile devices. Combining the genres CCG (Collectible Card Game) and TCG (Trading Card Game), GWENT puts you at the center of online PvP duels that combine cunning, bluffing, improvisation skills and careful deck building. Characters from the franchise such as Geralt, Yennefer and other iconic heroes.
Game Features:
Free-to-play: A balanced progression system combines the effort of creating a competitive deck of cards with the pleasure of playing for free. Collect new cards, build your deck and play Gwent
Breathtaking battles– Stunning hand-drawn graphics enhanced with stunning visual effects to make GWENT not only fun to play but also beautiful to look at
Skill, not luck: beating the enemy will be more a matter of cunning and strategy than luck. GWENT's round game system opens up a world of strategic possibilities to try your hand at
Various modalities: The game offers different modes such as quick online matches, competitive PvP challenges, arena mode and much more. Choose the one that's right for you
Easy to learn: two strategic rows of cards, melee and ranged combat. the aim will be to get more points than the opponent and win a round. Simple but rewarding rules
GWENT: The Witcher Card Game is now available for free iOS and Android devices.