Let's find out which are the best free antivirus and the best paid antivirus to keep our data safe against the most common cyber threats
PCs, notebooks, smartphones or tablets are now more than ever part of our daily life both at work and during leisure time. Without thinking about it, it is not easy to realize the large amount of data that is processed and stored every day and that it is always important to defend thanks to best free and paid antivirus.
A dangerous world!
Often there is news of attacks on privacy, extrapolation of sensitive data, installation of malware, spyware, trojan horses and many other things whose gravity is often ignored and which maybe they are subtly present within our devices and we can't even notice it. For this reason it becomes essential to look for best free and paid antivirus to be installed on our devices.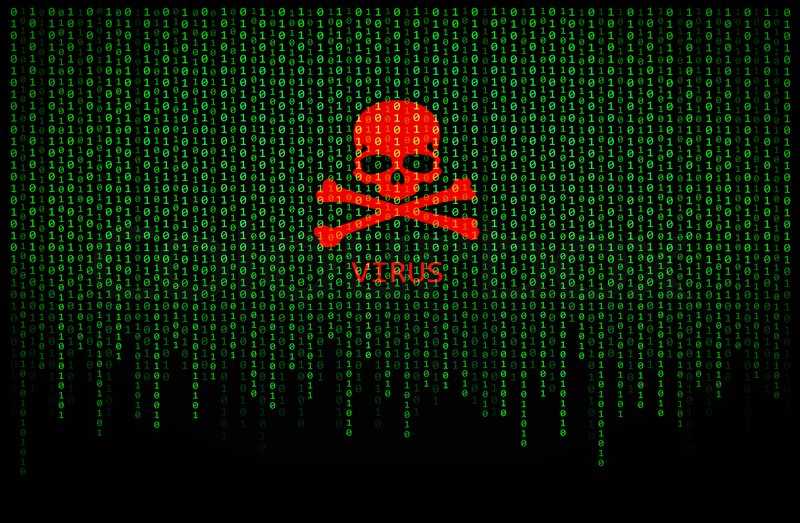 What do we need to protect ourselves from?
Although at first glance it seems sufficient to install any antivirus program, it should be noted that there are many features that these software make available and that it is necessary to learn how to use to always be sure that our privacy is never violated. Good antivirus software must be able to effectively detect the presence of potentially harmful external codes the proper functioning of the operating system, the installed programs and the flow of data that is exchanged between the various users on the network during communications.
Among the countless threats that can be encountered it's not just viruses or worms but also very many dangers to our privacy such as dialers, hijackers, keyloggers just to name a few. It is therefore understood that the antivirus is not a static program but a real system capable of continually update and prevent all types of threats such as phishing, spam, scams, hacker attacks, DDoS attacks and so on. Thanks to one of the best free and paid antivirus for example, it will be much safer to visit sites of dubious legality such as the best streaming sites.
Without going into the details of every possible threat potentially present on the network, the user must always have the peace of mind that he can safely use his device without having data loss, intrusions, malfunctions or the download of sensitive personal data by malicious people. IT companies offer not only protection programs to be installed but real complete protection packages that can be activated online and appropriately sized for the device to be protected, the type of data, use and user profile.
What to expect from an effective antivirus
Free does not always mean low performance. Today many antiviruses choose a basic free type formula on which it is possible to add some additional paid services and which they are able to provide a first level of coverage more than sufficient to protect data, operating system and privacy. In general, a good free antivirus allows you to have excellent coverage especially in the case of home use of the PC absolutely comparable, if not superior in some cases, to a paid software.
Among the parameters that must be evaluated for the choice and installation of data protection software that is adequate for our use and our needs, it is necessary to verify its ability to detect malware, viruses and all kinds of code that installs itself without the user's consent.
A very interesting and fundamental feature to look for in best free and paid antivirus, especially for older PCs, rather slow hardware and older operating systems, is the lightness in the execution of the program. An antivirus that performs very expensive scans on code during the use of the machine generates a considerable slowdown of the system, aggravating its work and increasing the risk of unwanted blocks or crashes. For this reason, the lean and fast operation is one of the performances well seen by the average user who, without the need to resort to technicians or specialists, can easily set the settings of the software that will run without burdening the RAM in an onerous way.
Another important feature is that of guaranteeing detection of anomalies, intrusions, codes and more generally of all threats in a simple and effective way. without generating false alarms. In fact, it may happen that a simple download of a document can be mistaken for a threat or while surfing the net the excessive presence of popups on a website can trigger the anti-intrusion protection. During a work session, incorrect operation by the antivirus software with continuous alerts, false alarms and identification of potential non-existent risks is certainly a source of stress for the operator and can also lead to potential data loss.
Finally, it is certainly necessary to evaluate the ability to isolate a real problem, to identify a criticality and to allow effective correction of the problem quickly and above all within the reach of an average user.
These features allow you to immediately identify a good antivirus capable of guaranteeing effective coverage without costly impacting the operation of the machine. In general, these features are the basis of the best protection systems, both free and paid, and always allow to cover the needs of the average user. The case of gods is different additional services often designed for special needs, for a very high guarantee of privacy and to always have maximum protection from intrusions. In these cases, suitable for professional use or in the processing of sensitive data, it is necessary to consider purchasing the specific services or resorting to a professional antivirus system among the best free and paid antivirus which offers 360 degree coverage of the operating system, access and data transmission.
Best free antivirus
To start, let's find out the list of the best free antivirus currently available on the market. The best free antivirus offer excellent performance compared to the antivirus pre-installed in various operating systems. However, it is always solutions aimed at total savings, the best paid antivirus often offer premium features that raise the security level of our personal computer. We recommend the best free antivirus only for those PCs that do not contain significant data and / or sensitive data.
Best free antivirus: Avast Free Antivirus
Avast Free Antivirus is rightfully among the best free antivirus in the free version protection software offer. Avast Free Antivirus offers effective, simple and comprehensive protection against viruses, spyware, worms and other threats that you may encounter while surfing the net.
The program is particularly lean and light in operation and also allows the monitoring of e-mail boxes, internet data traffic and the various software running.
Avast Free antivirus has a simple interface suitable for every type of user that allows personalized planning of functions and immediate and intuitive management.
The software uses advanced analysis features that allow you to block potential upstream threats, thus avoiding inadvertent installation on your PC. Very interesting is the Cybercapture protection which allows the storage of suspicious files in the cloud and their remote scanning.
The free version also allows the analysis of wifi networks with WiFi inspector which performs the identification of weak points and the Intelligent Scan function to identify unsuitable passwords, unsafe or suspicious components and outdated software.
For more complete protection with Internet Security, spam filters, programmable firewalls and other features, you can use the paid versions Internet Security and Premier, both free trial for thirty days.
Best free antivirus: AVG AntiVirus Free
Great to use and easy to install AVG Antivirus Free is a practical answer to the need for very effective basic protection. In fact, it is one of the best free antivirus that has always guaranteed excellent protection for our PC.
The software adapts well to any kind of device and thanks to its lightness in execution it adapts very well to old hardware or with low computational performance.
Designed for the average user who needs a lean and easy-to-use product, AVG Antivirus is one of the most popular free protection programs thanks to its intuitive graphical interface and the speed with which it scans.
The program guarantees protection from the main cyber threats and has a large and constantly updated database of viruses, malware and spyware.
Advanced features such as firewalls, network control, PC embedded webcam management, mobile extension for Android, full protection for bank and credit card data are available through paid extensions.
Best free antivirus: Avira Free Security Suite
For complete protection, Avira Free Security Suite allows you to have a basic level of very effective and performing software applications. It is one of the best free antivirus also thanks to its very intuitive interface and within everyone's reach.
Designed for every type of user, this suite is equipped with a particularly light and powerful antivirus, capable of providing excellent protection from ransomware and equipped with an extremely vast and updated daily database of threats. In this way, protection becomes real time and allows you to always have safe browsing available thanks to the free VPN and devices that are always protected with always new and updated security services.
Among the various features present in the free version, the System SpeedUp is very useful for always having high data processing speeds, the SafeSearch Plus to detect infected sites or potential threats in the lists of search engine pages, the SafeShopping for secure online purchases. and PrivacyPal to identify and resolve privacy issues.
Best free antivirus: Kaspersky Free Antivirus
A simple and practical antivirus to use is represented by Kaspersky Free Antivirus, the basic version released by the famous software programming company Kaspersky Lab, which is one of the best free antivirus with a place of honor.
The program guarantees complete protection from malware, phising, potentially dangerous websites and viruses. Very useful when browsing the internet, it is able to block threats on the network without slowing down the speed of the machine and guarantees the protection of personal data and sensitive information.
From the basic version it is possible to purchase extensions to have advanced protection in all kinds of situations, data encryption and back up, advanced password management and multiple use on multiple devices, both PC and mobile.
Best free antivirus: Comodo Free Antivirus
Simple and easy to install Comodo Free Antivirus is a protection software based on specially developed and patented security technologies and packages. Even in its free version it offers …