Directly from Blame !, the iconic manga of Tsutomu Niehi, Figurama Collectors is preparing to distribute the Killy Elite Solo Statue
Figurama Collectors is proud to present Killy Elite Solo, the first plystone statue based on Blame!, as well as the first example of the line Elite Solo. Directly from the famous manga by Tsutomu Nihei, comes this incredible statue of the protagonist of the work, characterized by an impressive attention to detail, as the tradition of Figurama Collectors. Everything will be available for preorder starting from end of March.
Blame! Killy Elite Solo Statue: details and preorder
A truly unmissable edition awaits all fans of Blame!, who will be able to get their hands on a truly one-of-a-kind piece, as well as embellished with an impressive amount of goodies and details.
Two distinct representations will allow you to admire the unique aspect of Killy, both in the original version of the manga and in that of the animated film. Killy's dress is a cybernetic patchwork, composed of an impressive amount of details, all reproduced in an extremely faithful way – dangling cables, mechanical components and futuristic fabrics all held together by the molecular ribbon, a sign of all the times in which her body was torn apart in battle. After digging a 70km deep hole through the Megastructure with a single swipe of his Gravitational Beam (GBE), Killy advances across the liquefied surface, still glowing from the vapor and glowing LED effects. Interchangeable left and right arms bring Killy's entire arsenal to life, allowing him to be positioned either while he's ready to fire or reloading his GBE, or as he draws his Superstructure Blade to make his way through the next wave of robots. hostile. The base of the model pays homage to the award-winning work of the architect, now an artist, Tsutomu Nihei. Remnants of some Safeguard Exterminators create a network of steel structures, cables and LED lights that make up the infinite levels of the City.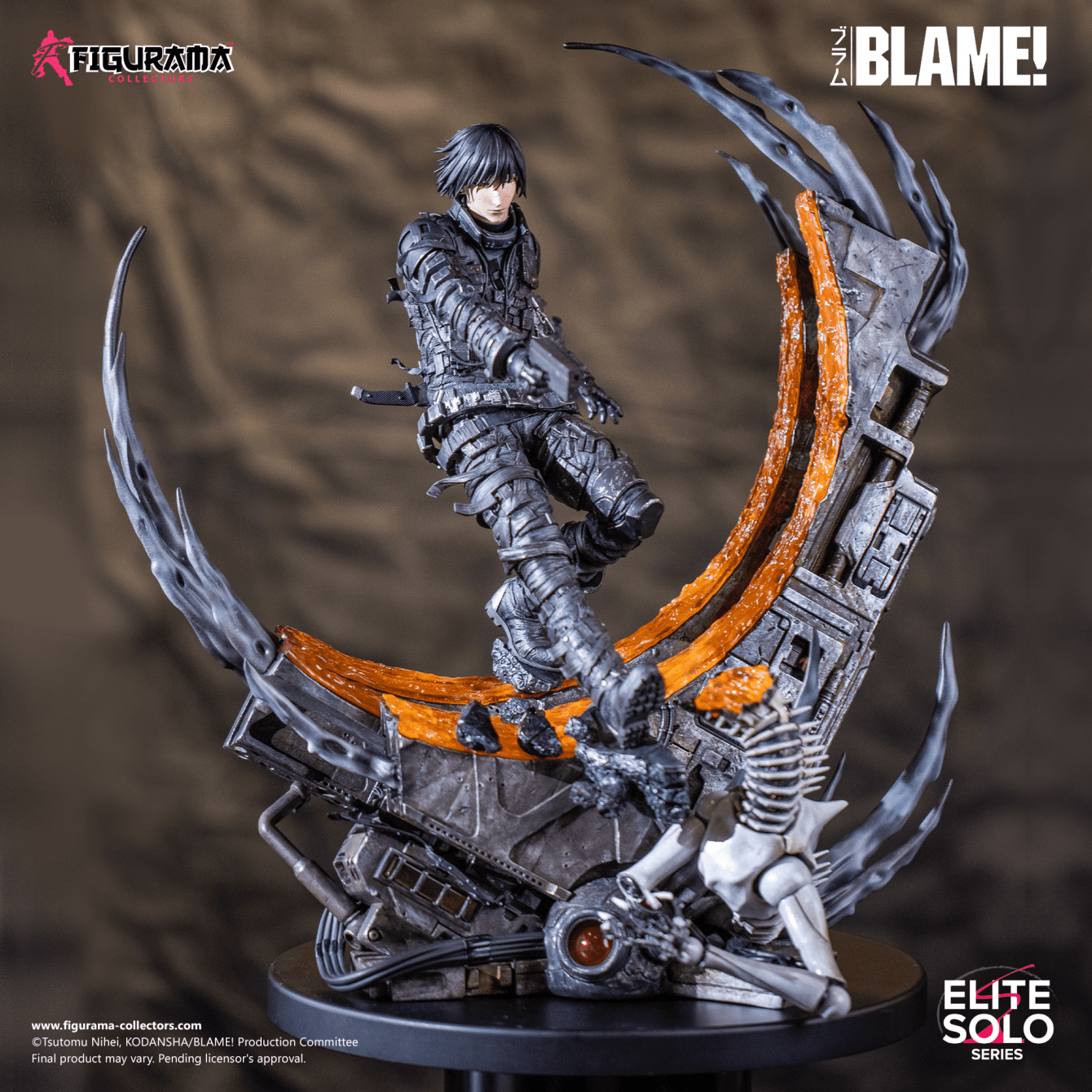 The Killy Elite Solo Statue it will be distributed worldwide in just 725 pieces. Each statue, in 1/6 scale, will include a special support for the bust, to allow the alternative figure of Killy, in addition to an exclusive print and a Authenticity certificate digitally signed by Mr. Shanab, CEO of Figurama Collctors, as well as mangaka Tsutomu Nihei.
I preorder per Figurama Collectors Killy Elite Solo Statue of Blame! will open on March 27th at 15:00 Italian time. Interested collectors are invited to add the item to the wish list, so that they can receive a notification as soon as the pre-orders open, as it is expected to sell out within a few hours.
Will you be among the lucky ones who get their hands on this incredible statue? Let us know on our TechGameWorld.com pages, where you will find all the news related to the world of collecting and more.