Actors Charithra Chandran, Shelley Conn, Calam Lynch and Rupert Young have joined the cast of Bridgerton's second season
After the unprecedented success of the first season of Bridgerton on Netflix, the renewal by the streamer was not long in coming. Less than a month after the release of the first cycle of episodes, in fact, the announcement has arrived that the series is based on the novels of Julia Quinn would be back with a second season.
The first official news on the pre-production of the new episodes of the period drama leaked immediately. Initially came the announcement that the second season would narrate the events of The viscount who loved me and would focus on the character of Anthony (Jonathan Bailey), the eldest of the Bridgerton brothers, and on his quest for the perfect marriage. Later it was announced that the actress Simone Ashley would have held the role of Kate Sheffield, the new love interest of the protagonist. A few days ago, however, the news arrived that Regé-Jean Page would not be returning to the role of Duke of Hastings.
Bridgerton: Four new cast additions
Variety today exclusively revealed that Charithra Chandran, Shelley Conn, Calam Lynch and Rupert Young will star in the new season of the popular Shondaland series. But who are they going to play? The answer is soon said!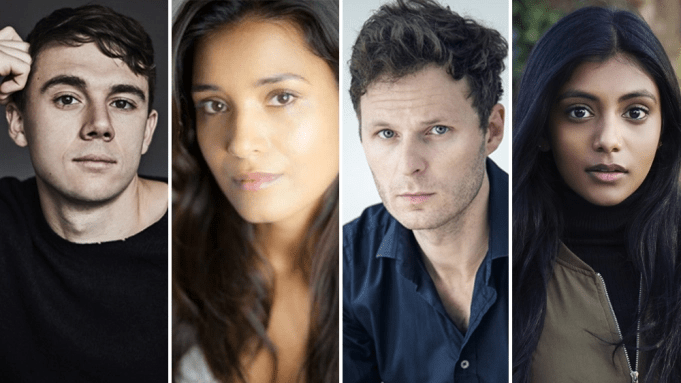 Charithra Chandran She will play Edwina Sharma, Kate's younger sister from whom she learned how to be the perfect rookie. Kind and captivating, but also young and naive, Edwina has very clear ideas about her goal: to find true love.
Shelley Conn will be Mary Sharma, a woman involved in a scandal related to her marriage. Back in London with her daughters, she will be forced to endure the harsh judgment of others once again.
Calam Lynch he will lend his face to Theo Sharpe, a hard-working press assistant, but also an intellectual who fights for the rights of the weakest.
Rupert Young finally, it will be Jack, a character who will have a special bond with one of the most important families in the series.