Today we talk about DVDFab DVD Ripper, will it be able to be elected the best free DVD ripper? Let's explore its features a bit and then let's get to the bottom of this interesting product that could allow you to build a digital video library starting from your DVDs
In the early 2000s DVDs were popular as a medium for viewing audiovisual products. He fans of cinema and TV series they have amassed tens, hundreds of records with their favorite movies. But with the arrival of piracy on the web first and streaming later, DVD videos have lost their appeal: huge catalogs of content can now arrive in our homes by paying for a subscription with a higher quality. And what do we do with old DVDs? Well if you want to keep them always with you because you are fond of them perhaps DVDFab DVD Ripper is adarro product to you, but will it be the best free DVD ripper?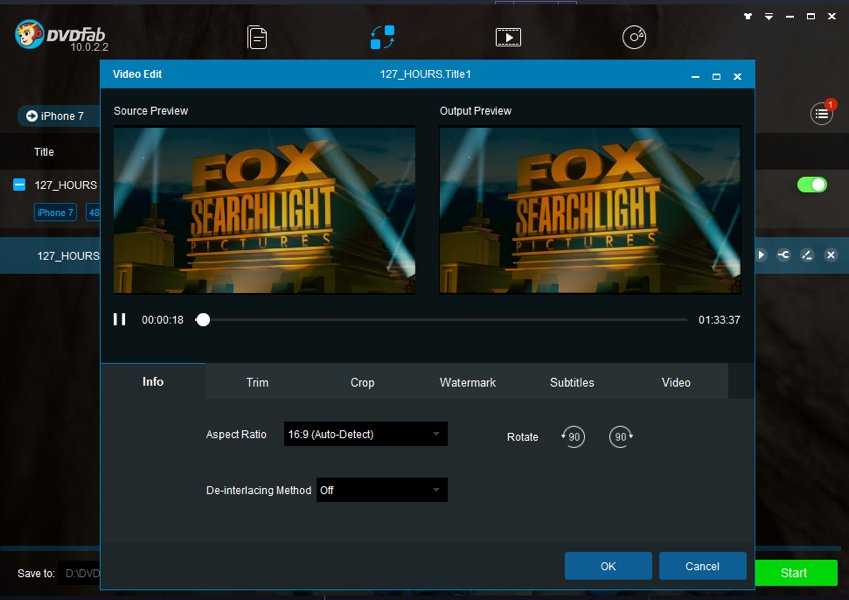 DVD: a protagonist of home video
DVD stands for "Digital Versatile Disc" and is a storage medium based on an optical disc. The most widespread standard for the diffusion of cinematographic contents was certainly DVD-Video, capable of containing up to 240 minutes of video material in MPEG-2 format, which is 4.7 GB of storage. Audio can be in uncompressed PCM format (1 to 8 channels), Dolby Digital AC3 format (1 to 6 channels), DTS format (up to 8 channels) or MPEG format. The bitrate between 4 and 9 Mbit / s it wasn't very high by today's standards, but at the time it was a great achievement! DVDs were also stars of the video game world for many years before being supplanted by Blu-ray and online stores. Just for your curiosity some researchers have recently discovered new materials for optical media that can provide support for storage up to 200 times that of current records. Will it be the revenge of these devices?
DVDFab DVD Ripper – Best Free DVD Ripper?
Let's go back to our DVDFab DVD Ripper. It is a program that can convert a DVD to a file on your disc. The beauty is that it works well even on older PCs (the only ones that perhaps have an integrated player) and less powerful, even if support is provided for moderne CPU multi-core. The minimum requirements are:
Windows 10 / 8.1 / 8/7 (32/64 bit)
Pentium 500 MHz
2 GB of RAM
20 GB of free hard disk space
Unathità DVD-R (W) of DVD + R (W)
An internet connection is required to record DVDFab
DVDFab DVD Ripper is designed with rich profile library, which allows you to rip and convert any DVD / ISO disc / folder to any traditional video and audio format or devices supporting video playback such as iPhone, iPad and Android phones and tablets. In input it accepts different types of formats including DVD disc (2D & 3D), DVD folder, DVD ISO image file and output pretty much any format you can think of:
3D Videos: 3D MKV.H.265, 3D MP4.H.265 3D MP4.4K, 3D MKV.4K, 3D AVI, 3D MP4, 3D WMV, 3D MKV, 3D M2TS, 3DTS
2D Videos: H.265, MP4.4K, MKV.4K, MPEG-4, MP4 Passthrough, MKV Passthrough, MP4, FLV, MKV, AVI, WMV, M2TS, TS, etc.
Audio: MP3, MP4, M4A, WMA/WMA10, WAV, AAC, DTS, OGG, PCM and AC-3/E-AC-3 5.1 etc., fino a 7.1 channels
During the conversion process, the metadata information of the sources, especially TV shows, will be repaired and then applied to the output videos, naming each episode with the title, season and episode number so that the media server , like DVDFab Movie Server or player software, such as DVDFab Player 6, can show them without difficulty. This greatly facilitates the viewing of the contents. Furthermore, you have full control of the chapters within the source, of the audio tracks, of the subtitles and of all the audio and video parameters related to the output effect.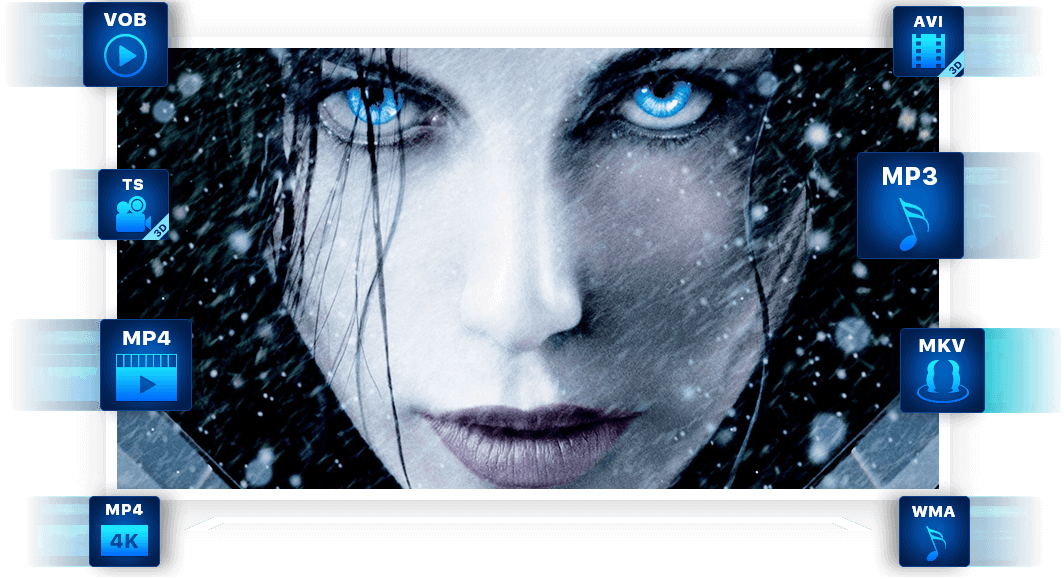 The free version however is subject to some limitations. For example, not all conversion formats are available and up to a maximum of 2 audio channels are allowed. There is also no acceleration via GPU NVIDIA CUDA o Intel Quick Sync (very useful in these cases) and the removal of any copy protection. In reality, having a digital copy of your DVDs is not a crime in itself because having purchased the disc you already have the rights to view the work, as long as you do not distribute them. Even with these limitations it will be possible to convert your DVDs. The paid version also offers the option to do the" 1080p upscaling of original 480p content via the Enlarger AI plug-in (to be purchased separately). More information on the specifications and how to use the program can be found on the official website.
Let's sum it up
Is DVDFab DVD Ripper the best free DVD ripper? The paid version offers many features and one of the most complete suites that can be found for ripping. However the free version has heavy castrations, although they do not prevent you from retaining the original quality of your DVDs. Hardware acceleration and the ability to upscale to dozens of different formats certainly would have been tempting. One is made available a free 30-day trial of the pro version for those wishing to try the whole suite. However, in the free version there may be some limitations, others are a little less understandable, such as the great limitation on the output formats. DVDFab DVD Ripper in conclusion is a good software, but maybe a little more could be given. That's all from the software section, keep following us for many other tips!