Let's find out how to download Windows Movie Maker through simple steps on Windows 10, 8, 7, XP, Vista, smartphones and tablets!
Very often it happens to all of us that we have to edit a video file, make a picture collage or perform music montages and the first idea that comes to our mind is precisely Movie Maker, the software developed by Microsoft, however absent in recent versions of Windows and in the latest generation PCs. The simplicity it offered Windows Movie Maker it's hard to find in free video editing software today, which is why many go in search of it software not newer but still valid.
In this guide we will see how to download Movie Maker for each version of Windows and the simple steps necessary to install it on a PC.
How to download Windows Movie Maker on Windows 10, Windows 8 and Windows 7
If your operating system is Windows 10, Windows 8 or Windows 7, to understand how to download Movie Maker follow the following steps:
Click on this link and a new Google Drive page will open;
If prompted, click download anyway (the file is safe). At this point you will just have to wait for the setup file to download completely.
Alternative: if the link to the Russian page to download Movie Maker does not work (it is not an official Microsoft page, but a cloud), connect to this site, from which you can download the English version of the software. To download the correct file, click on Download@MajorGeeks.
Once the download is complete, open the file wlsetup-all-it-winaero.exe The wlsetup-web.exe (by double clicking the mouse) and select first "And" and subsequently "Select the programs to install". Make sure you leave the check mark on items only "Photo collection" e "Movie Maker", then click on "Install". The setup procedure may take a few minutes, but don't worry as Windows will have to automatically download a series of files that will be used for the program to function correctly;
Once the installation is complete, just press the button "Close" and start Movie Maker by clicking on its icon in the Start menu.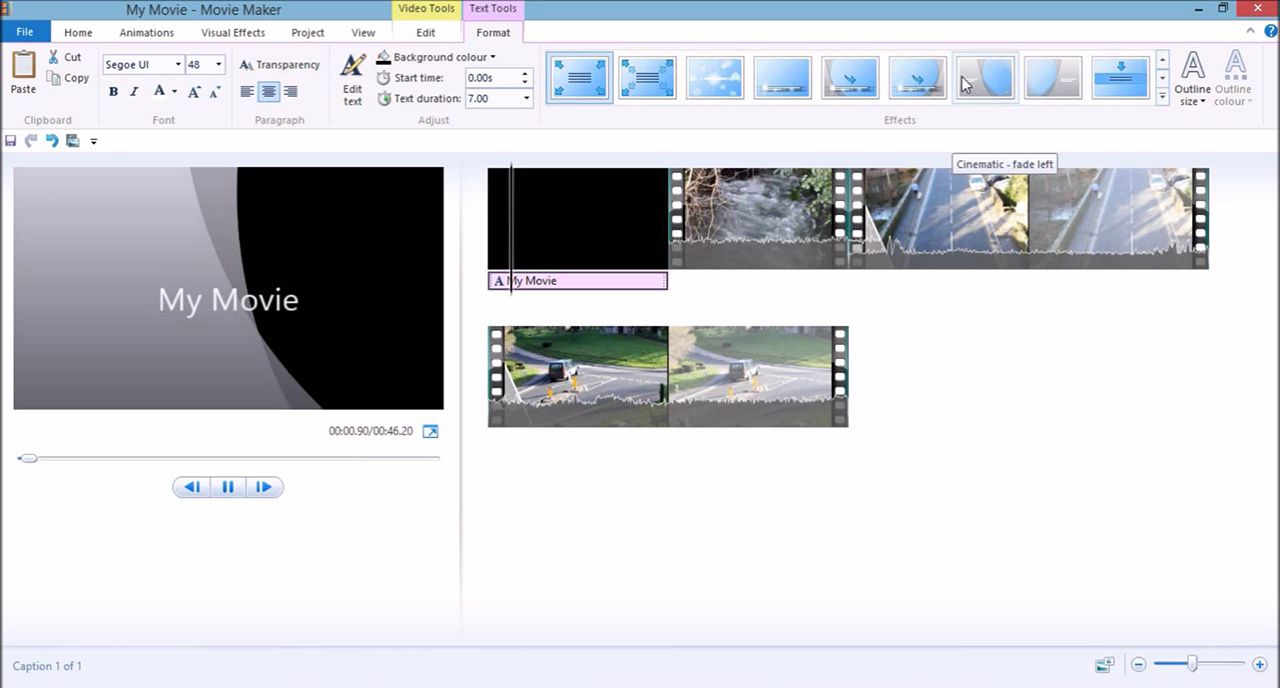 How to download Windows Movie Maker on Windows XP and Vista
In the case of Windows XP and Vista, Movie Maker should already be installed, as it is part of the standard software of these operating systems. However, should it be missing, you can download it through the steps described above. In particular, Windows XP includes version 2.1, while in Vista there is 6.0.
How to download Windows Movie Maker on tablets and smartphones
If you own a tablet Windows, you can't download the software due to incompatibility, but don't worry because on Windows Store There are a number of software available to create and edit videos. Among them, we recommend Video Editor, as it is a free and simple to use app.
In the case of Windows PhoneInstead, we suggest you take a look at Movie Maker 8.1, which is available in both a free and full trial version for € 1.49.
If you have a tablet or smartphone with operating systems Android e iOS, obviously there are many alternative solutions and often these are software with excellent performance. Below are the best apps you can try:
Happy video editing!
This guide on how to download Windows Movie Maker ends here, but for any doubt we are available in the comments box below. Furthermore, it should be remembered that by downloading you may come across viruses harmful to your device, so we recommend that you take a look at the best free and paid antivirus available on the net.