We are now running out with theThe new announcement of Elegoo: comes up Kickstarter the new 3D printer the resin Jupiter. This is a product from important format, with a plate measuring 277.848 × 156.06 × 300 mm. Accuracy of 51 um thanks to a screen LCD 6K (5448 x 3064) 12.8 ". For those who pre-order on Kickstarter there will be economic benefits that should not be underestimated.
In detail, the prices are:
The price for the basic version of the kickstarter is $ 600 instead of $ 1300. The bundle is called Early Bird and includes only the Jupiter printer;
Second option, the Kickstarter Special, has a price of 740$ instead of $ 1300 and contains a Jupiter 3D printer
For those wishing to take something more, there will be the Kickstarter Special Packagw with a price of 798$ instead of $ 1400. The bundle contains an ELEGOO Jupiter 3D printer and an extra tray
To finish there will be the Kickstarter Special Package+: at the price of 850$ instead of $ 1500 you will have in your hands an ELEGOO Jupiter 3D printer, an extra tray, 5 FEP 2.0 and an air purifier.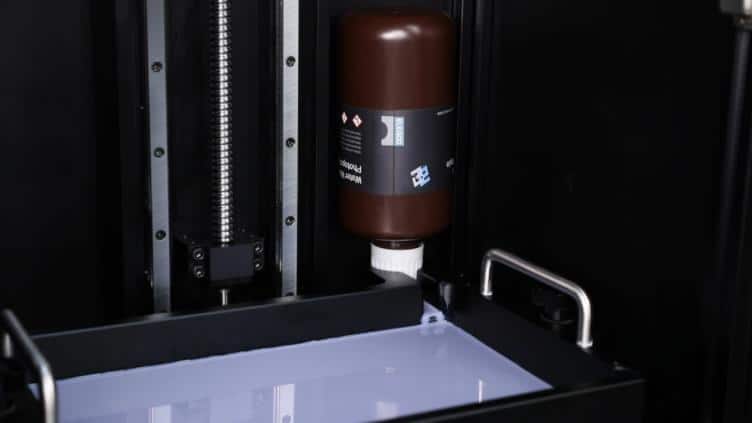 Elegoo Jupiter: automatic resin feeding
One of the most interesting parts we find on the Elegoo's Jupiter is definitely feeding the resin. Being a large 3D printer, the product tends to consume a lot of resin during production. Recharging it continuously would be very complicated. For this reason, the manufacturers have thought about inserting a automatic resin feeder.
Elegoo's R&D team tested several models before achieving automatic feeding and ultimately succeeded in doing so. The premises are really good and interesting.
So, if you are looking for a new 3D printer, this could definitely be for you. We are very curious to test its potential, hoping that this Kickstarter will be able to bear fruit.
ALSO READ our review of the Elegoo Mars Pro 2.