Welcome back to the appointment dedicated to anime, and their comparison with manga: today we present Fruits Basket by Natsuki Takaya
Who among you is not passionate about astrology? nowadays, almost none. Seriously, if in our culture it is seen as a practice for superstitious or, even, for the most superstitious, in Japan it is a real art.
The zodiac (in this case, the Chinese one) represents a wonderful story for children, of great teaching also for adults. The cat deceived by the mouse arrives too late at the council of 12 animals and loses its rightful place within oriental astrology. A mysticism rich in nuances, full of transcendental meanings and an excellent ally in daily challenges.
But in Japan, as we now know, everything contains within it something much deeper and more significant.
The manga we are talking about today is the comic and surreal representation of chinese zodiac, told from the point of view of the young Tohru Honda.
Fruits Basket, written and drawn by Natsuki Takaya, was published in Japan in Hana to Yume magazine from 1998 to 2006. An anime adaptation, produced by Studio Deen was broadcast on TV Tokyo in 2001. Since 2019, an anime remake of the series has been broadcast in three seasons.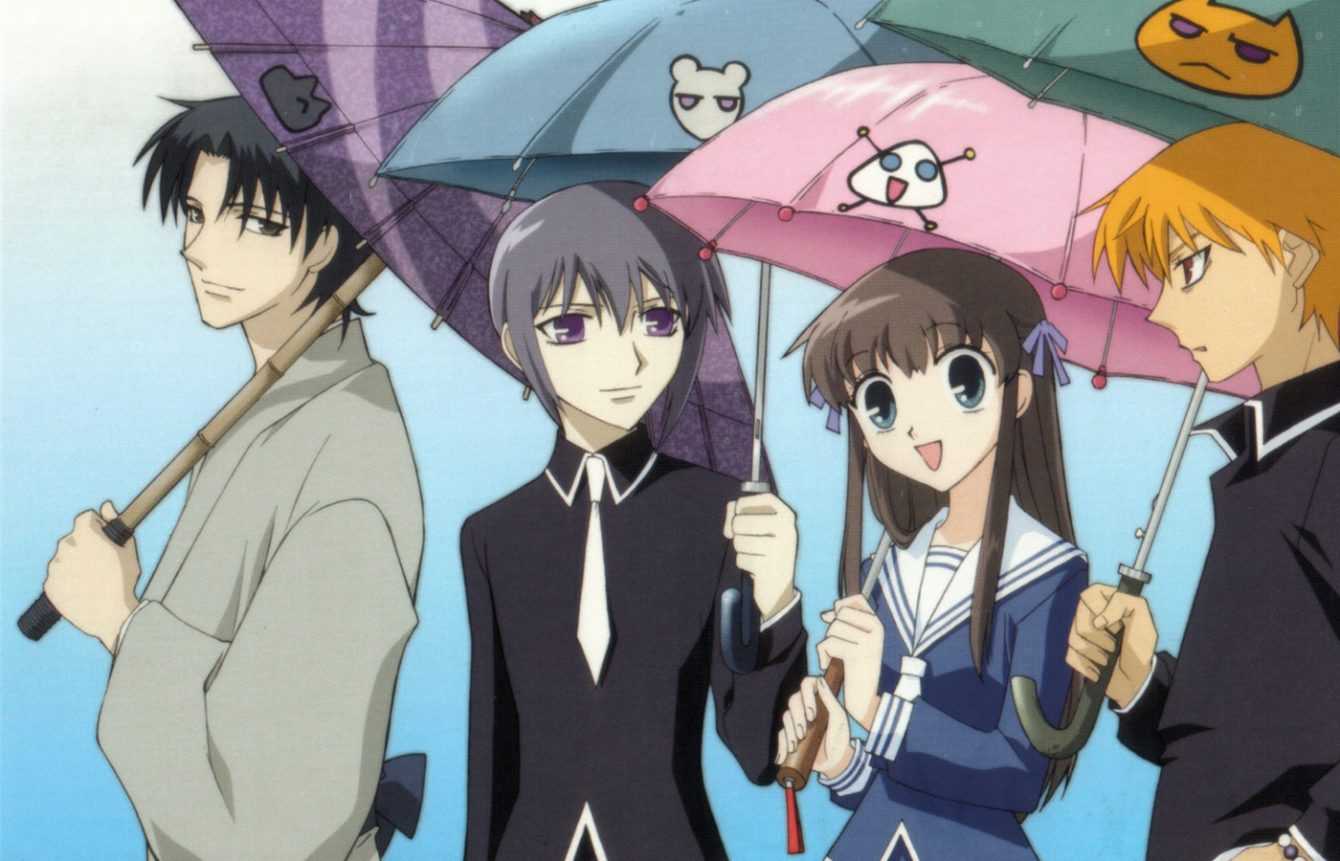 Trama | Fruits Basket by Natsuki Takaya
Tohru Honda she is an orphan of both parents, who has been living in a tent in the woods since her paternal grandfather asked her to find a new accommodation while waiting for her house to be renovated. When invited to live by her classmate, Yuki Soma, and his cousins, Kyo e Shigure, he accidentally discovers that these and all family members are affected by a curse: when hugged by a person of the opposite sex, they transform into zodiac animals. Convinced to live with them as long as she does not reveal the secret to anyone, Tohru begins to meet one after another the various members of the Soma family and decides to work to lift the curse, more cruel than she thinks.
A "cursed" family | Fruits Basket by Natsuki Takaya
Much of the story revolves around one legend linked to the Chinese zodiac. The plot, which at first reading may seem simple, turns out to be in what happens and in the way in which every doubt finds its answer, with attention to the smallest details.
The Soma family is a victim of a curse: every time they come into contact with a member of the opposite sex, they transform into one of the 12 animals of the Chinese zodiac. Absolutely brilliant!
Gradually, we get to know those who are the main characters, and some of the secondary ones, but the thing that immediately catches the eye is how much they are all deeply and wonderfully characterized. Everyone, and I stress: everyone, has a defined personality that is absolutely different from that of the other characters.
Each member of the family is united by a condition of being: the sadness; they want to be happy again. And this often desperate desire to be happy causes fear so deep that it prevents them from taking a step in any direction. A step that they will be able to take only when they finally have found the courage to face and accept themselves, for better or for worse.
You dissolved my every negative feeling, every muddy thought. You dissolved them one by one. Why does a person like you stand next to someone like me? Are those tears for me? Who knows why I hope so. I'm wishing you would take care of me and never leave me.
The author has always managed to keep the same rhythm throughout the story: slow, sweet, sometimes a little melancholy. The perfect pace to slowly unravel the inner world of the characters and to give them a way to grow.
Onigiri | Fruits Basket di Natsuki Takaya
The title of the work derives from a simple game for children, called precisely Fruits Basket; in practice, similar to what we in Italy call "The wolf eats fruit". The game consists in arranging oneself in a circle, seated, while in the center the boss assigns everyone the name of a fruit that he will call later.
The game is closely tied to Tohru's past, and of crucial importance to understand the unfolding of the plot. When she was in kindergarten, she was always given the onigiri; Tohru, naively, accepted not knowing it was not a fruit. A sneaky way to purposely exclude her from the game.
The sense of strangeness and non-belonging has marked Tohru's character since the beginning of the story. With a difficult past, and a present that is not at all peaceful, Tohru finds herself having to take over the reins of her life and face, alone, all the obstacles that this places in front of us. But the feeling of having no support, no fixed point, he fails at the exact moment he finds the Soda family.
In a somewhat bizarre way, accompanied by comic gags and funny sketches, Tohru will finally be able to find his "fruit basket", and feel part of one big family again.
Manga and anime
While respecting the original comic, the first animated series (produced when the manga was still in progress) contains some changes to the story: certain relevant events have been eliminated, others inserted in a reduced or completely new form. Above all, the exact moment when the curse breaks is never shown.
The second animated adaptation, instead, faithfully reports the events of the manga (divided into three seasons).