FUJIFILM presents a new cashback promo reserved for GFX 100 owners and involving the range of GF optics: reimbursements to be seized, from 300 up to 1,000 euros
From 1 April until 30 September 2021, Fujifilm recognizes attractive cashback reimbursements for those who purchase lenses from the Large Format GF range. The promotion is only applicable if you purchase GFX 100 at the same time or if you already own it.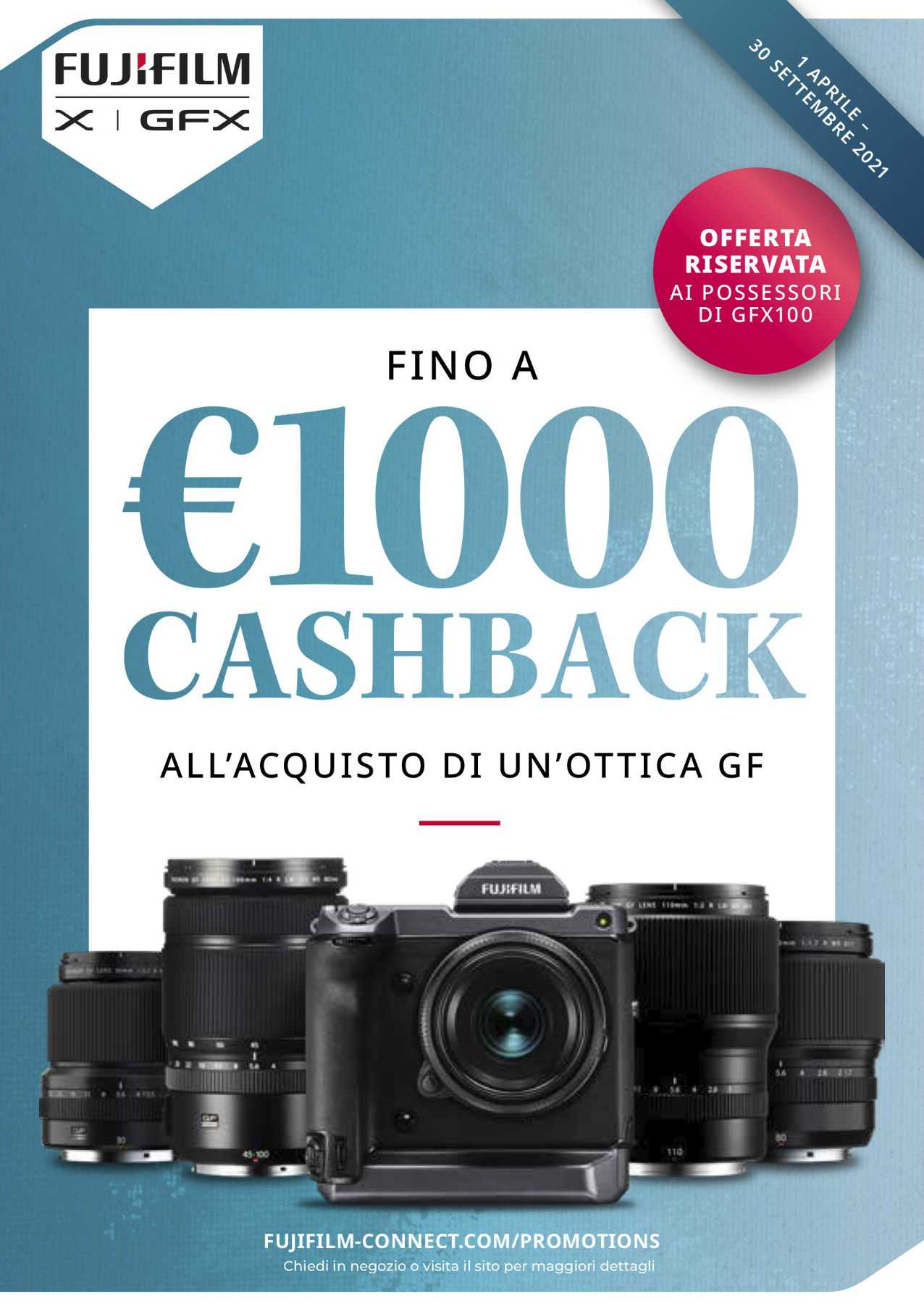 FUJIFILM Cashback GF optics: the details of the promotion
In fact, when requesting reimbursement, it will be necessary to provide the serial number of the promotional product purchased and that of the GFX 100 camera. For each GFX 100 owned, it is possible to purchase up to a maximum of two GF lenses. The reimbursement for the two optics can be requested in a single transaction or in two separate ones. The promotion provides reimbursements ranging from 300 to 1,000 euros VAT included, depending on the chosen objective, and for "multiple" purchases the bonus is added:
cashback worth 1,000 euros including VAT is recognized for the purchase of GF23mmf4 o GF80mmf1.7 o GF110mmf2 o GF120mmf4 or GF250mmf4;
cashback worth 500 euros including VAT is recognized for the purchase of GF30mmf3.5 or GF63mmf2.8 or GF32-64mmf4 or GF45-10mmfF4 or GF100-200mmf5.6;
cashback worth 300 euros including VAT is recognized for the purchase of GF45mmf2.8 o GF50mmf3.5.
The cashback promo is reserved for adults, residing in the European Union (or in the United Kingdom), who purchase a promotional product from an authorized retailer, online or at a point of sale in Italy, the Republic of San Marino or the Vatican City. Only new products distributed by FUJIFILM ITALIA SpA can benefit from the promotion; second-hand or reconditioned products are excluded. Claims cannot be made if promotional products are returned to the retailer to receive a refund of the purchase price or a replacement product.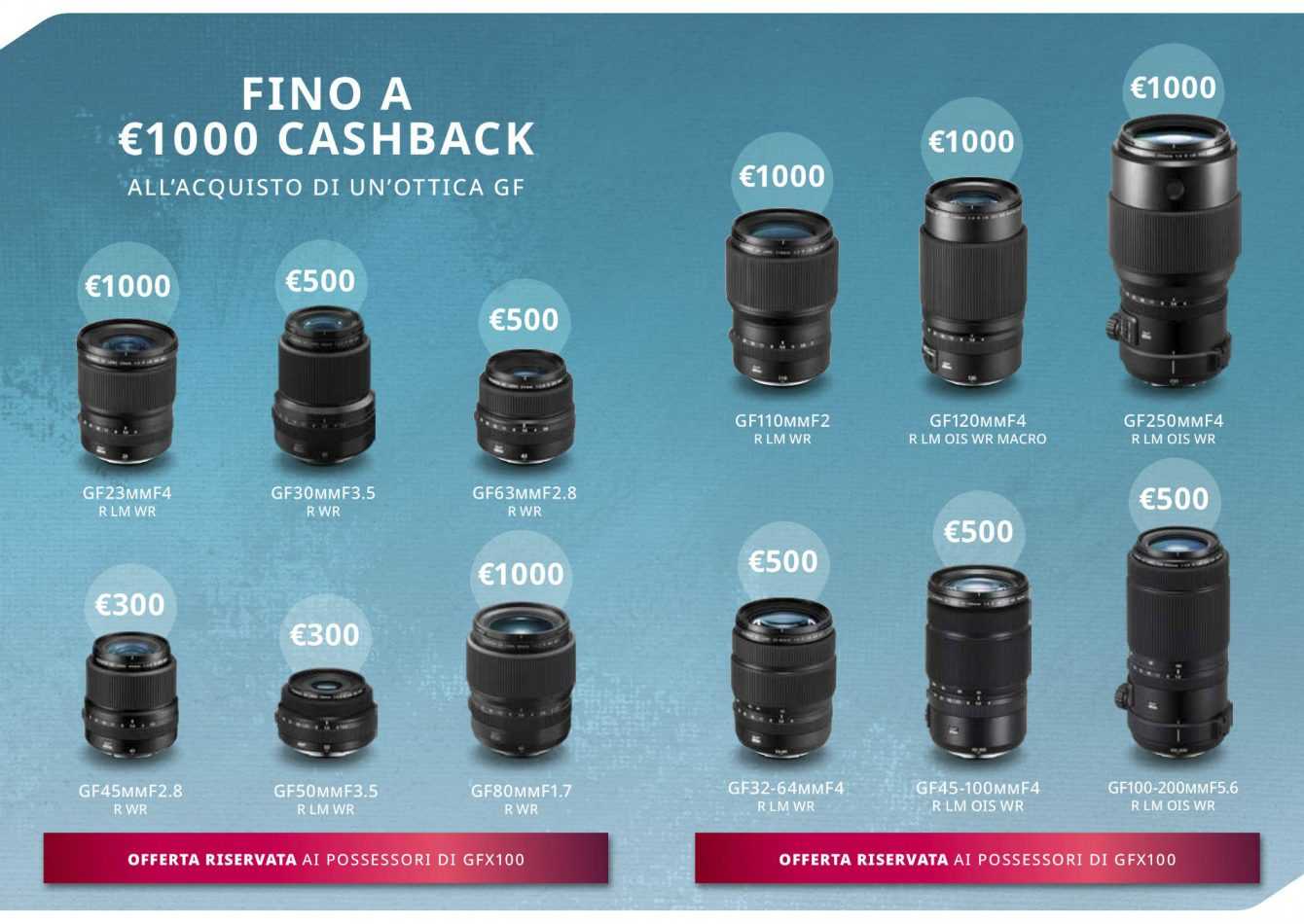 The refund request is available in the promotions section of the official website ("Request a refund"), for the exclusive use of the buyer, in fact resellers are not allowed to send inquiries on their behalf or on behalf of their clients. Any such requests are rejected. Refund requests can be sent immediately after the purchase date and no later than 10/31/2021. The date shown on the invoice / purchase receipt will prevail. To access the refund it is necessary to send, through the form, personal data, bank data and details relating to the purchase made. The proof of purchase must be an invoice or a receipt / receipt clearly indicating the date of purchase, the details of the Authorized Reseller and the Promotional Product purchased. All the details are available on the website dedicated to the promotion. That's all from the photography section, keep following us!